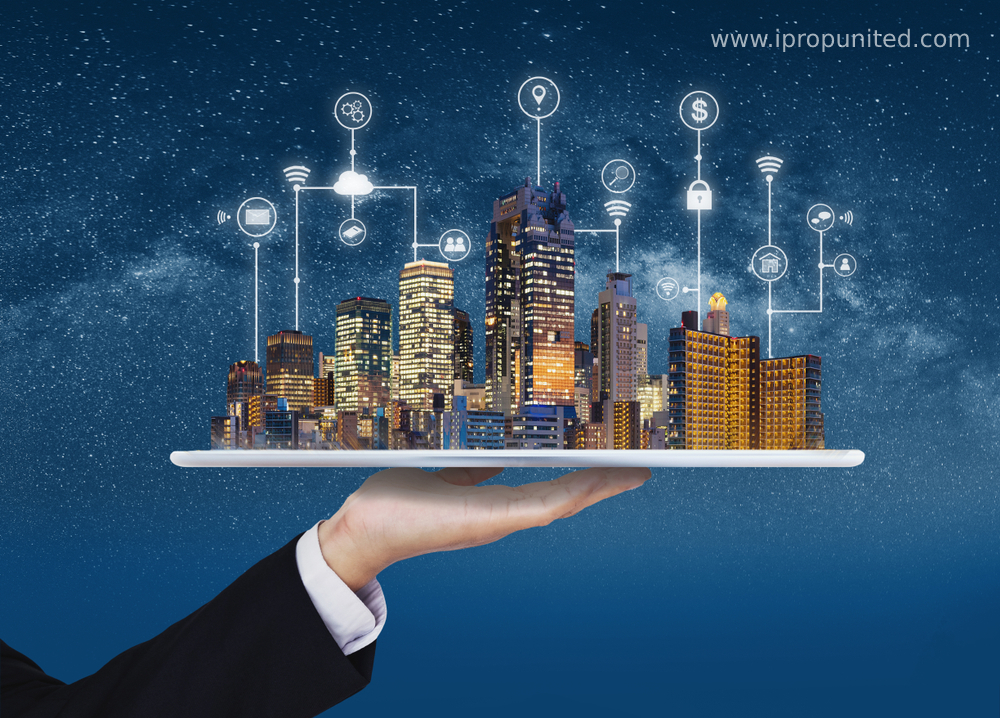 Buying a dream house and arranging finances for the same is a crucial factor in any homebuyer's journey. Mostly, potential home buyers have limited options and therefore they generally end up taking their home loans either from nationalised public sector banks or sometimes Non-banking financial companies to buy home of their choice and preference. However, with the change in times, the dynamics of the Real Estate market has also evolved and many Financial Technology (FinTech) integrated companies like PeProp.Money have come into the picture. The role of the FinTech companies is mainly to guide and assist the buyers in the entire home loan disbursal process and strive to make the process simpler & hassle-free for the end users.
We are today in an era of ever-increasing digitalization and rapid adoption of cutting-edge technologies that act in favour of technology integrated companies which have witnessed impressive growth over recent past. According to market studies, the FinTech Industry in India held a value of Rs 1,920 billion in 2019 and is expected to reach Rs 6,207 billion by 2025. It will be expanding at a compound annual growth rate (CAGR) of approximately 22 percent during the 2020-2025 period.
PeProp.Money, a tech enabled neo banking platform by DNA Ventures through its innovative platform is all geared to cater to the business requirements of real estate stakeholders in more than one way.  It offers multiple features such as conducting regular real estate transactions, networking tools for developers and brokers, investment opportunities for investors, neo banking, home loan for the end users and so forth on the platform that can be availed by all. PeProp.Money will immensely help homebuyers-the end users, by connecting them to the lenders who are capacitated to fund their house purchase.
Let us explore here how PeProp.Money may help homebuyers to secure a loan for their dream house and how it is going to contribute to the growth of real estate as an industry.
Eliminating the middlemen
Buying a house is not necessarily an easy bet, it requires a lot of your time as well as effort. It needs you to get in touch with multiple property agents/brokers to finalise the house of your choice and then finalise the bank to get a home loan. To simplify this process, technology integrated companies like PeProp.Money have come to the fore front. It aims to make your home loan procedure simple and quick by eliminating the middlemen. The innovative platform of PeProp.Money offers you the best options in home loans and connects you with the right lenders at the right time making your home loan procedure faster and convenient.
Facilitating smooth & safe transactions
Real estate deals generally involve heavy financial transactions and the investor placing his money in these deals expect the environment to be safe and secure. Similarly, homebuyers also expect their home loan process to be safe and transparent. PeProp.Money offers a highly secured platform for making all sorts of financial transactions and leaves no stone unturned in making the payment platform secure and safe.
Facilitating paperless processes  
Homebuyers today seek a fast and efficient home loan process. Gone are the days when getting a home loan used to be gruelling process as it involved manual verification of each document by the lenders during the home loan process. PeProp.Money helps homebuyers and the lenders by facilitating paperless processes such as e-KYC, Video KYC, eSign, and so on which makes the home loan process more convenient and accessible.
One-stop solution
PeProp.Money is an innovative tech enabled platform that is built to act as a one-stop solution to cater to the concerns being faced by different real-estate stake holders maybe developers, channel partners, end customer-Home buyer or the investor. Apart from many relevant business tools it offers a neo banking platform that not only helps homebuyers but also real estate owners, brokers and investors to drive real estate deals.
Follow and Connect with us: Twitter, Facebook, Linkedin, Instagram