Designer ceilings and walls could make a strong impression and become focal points of your beautifully decorated home. There are numerous simple, inexpensive POP design ideas if you want to add a false ceiling to improve the decor of your home. Depending on the desired effect and budget, there are many materials available for designing ceilings. The plaster of Paris, or POP, ceiling designs are the most popular. It is renowned for its stylish and lovely appearance, straightforward installation processes, and its reasonable costs. POP contains a white powder that becomes hard when mixed with water. It can be used to make artistic trimmings and faux ceilings for interior design. 
Another great way to incorporate recent Vastu discoveries into your home is through POP interior design. Low-cost simple POP design ideas are a great way to hide any exposed wires while also enhancing the aesthetics of the house. It is energy-efficient and helps insulate the temperature of a room. 
Simple and  budget Pop Design Ideas for your home 
There are many flawed ceiling designs on the market today, which confuses home buyers. Therefore, if you're looking for easy, affordable POP design ideas, you've come to the right place.  
Layered Simple POP Design for Little Money
Making a layered ceiling out of POP is the most accessible POP application in your home. Due to the additional flair, it gives the décor, this is especially great for small spaces. To brighten your room, place strips of lighting in between the layers. You can select different colors of POP to add character to your home.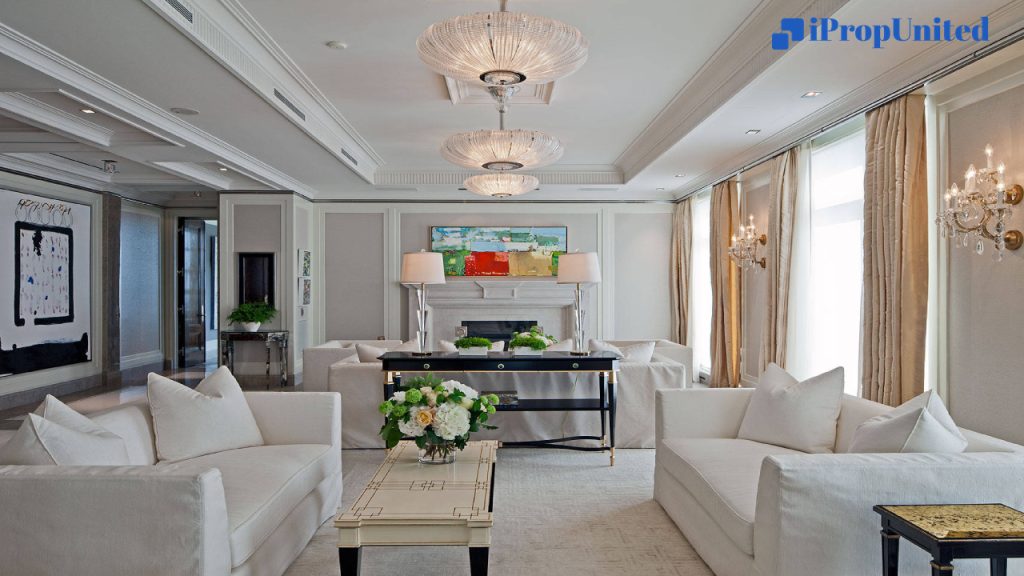 Enhance Your inexpensive Simple POP Design with Statement Lighting
Consider a statement lighting fixture to complement your POP ceiling if you are concerned that your home does not look fashionable enough. For a warm or neutral POP false ceiling, a multi-tiered antique chandelier works beautifully. This gives your home an extra touch of glamor and glitz.
Integrate Other Materials Into Your Simple POP Design
It is wrong to assume that you cannot use different materials in your home's POP design. Glossy hardwood ceilings can be an excellent complement to plaster of Paris. Think about installing indented POP moldings along the two ends of your ceiling and a premium wood panel in the middle.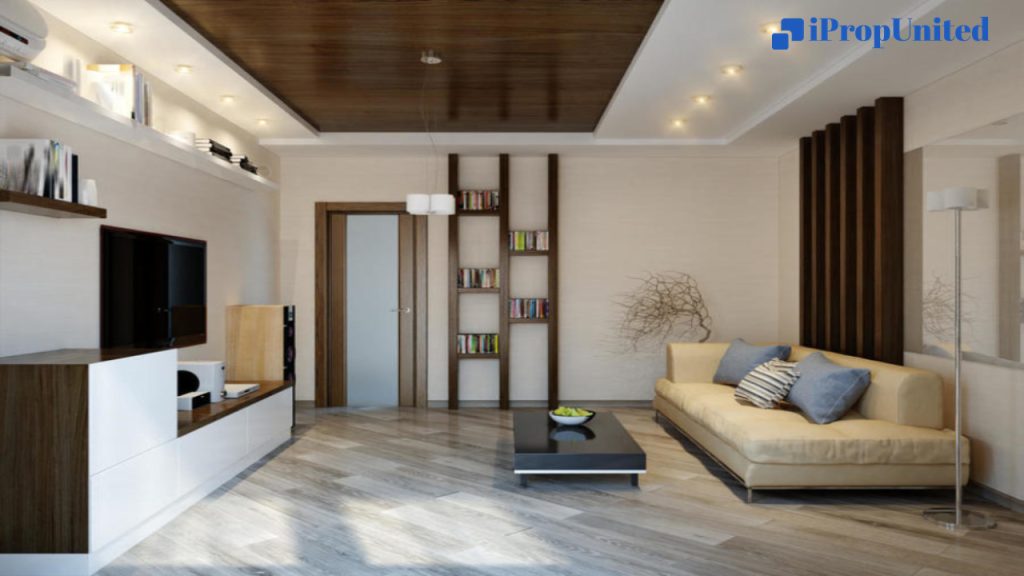 Go For Grandeur in Your Low Cost Simple POP Design
A POP false ceiling is ideal for you if stylish opulence is what you're going for. For your POP ceiling, never forget to pick a distinctive shape or pattern. An excellent design choice is a mystic spiral. The structure's internal studded lights can be used to illuminate the space in a variety of hues and sizes.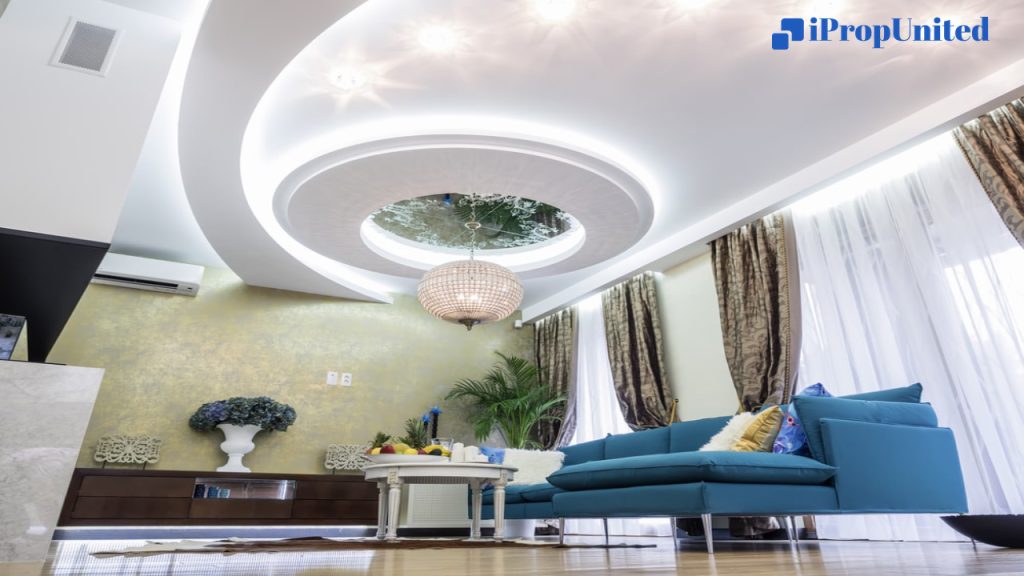 Use Colored Lighting to Accentuate
The simplest way to make your POP décor come to life is to add colored lighting to it. For POP false ceilings, blue, yellow, and soft red are frequently regarded as the best lighting options. The impact of each false ceiling panel can be improved by using various tones of the same color.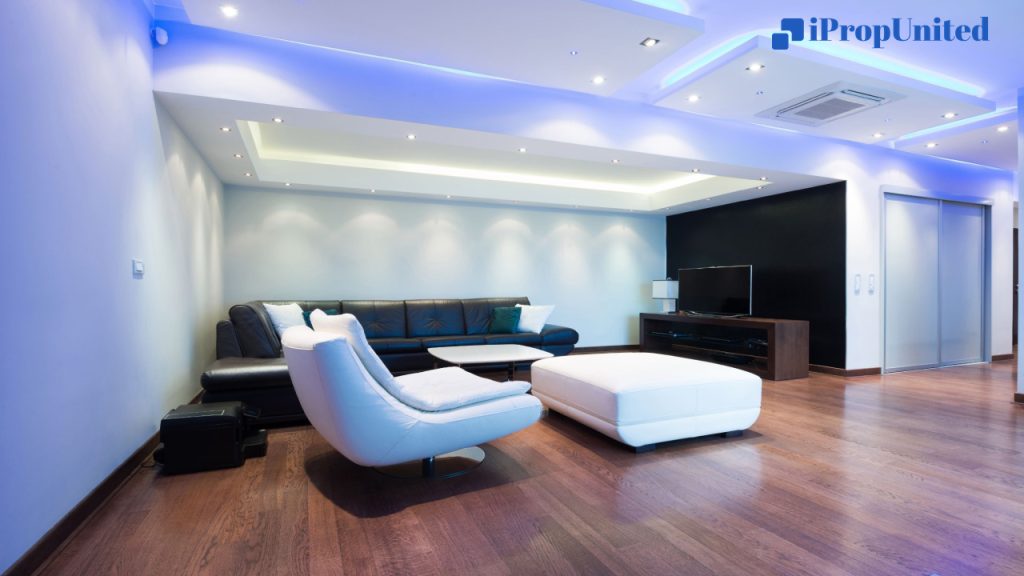 Traditional Yin and Yang Low Cost Easy POP Design
The traditional yin and yang ceiling design is a great choice if you're looking for a low-cost, simple POP design. It's not always necessary to have elaborate false ceilings. All interior designers have always loved the color combination of black and white. Therefore, combining some black vertical stripes with a plain white POP ceiling can be extremely effective.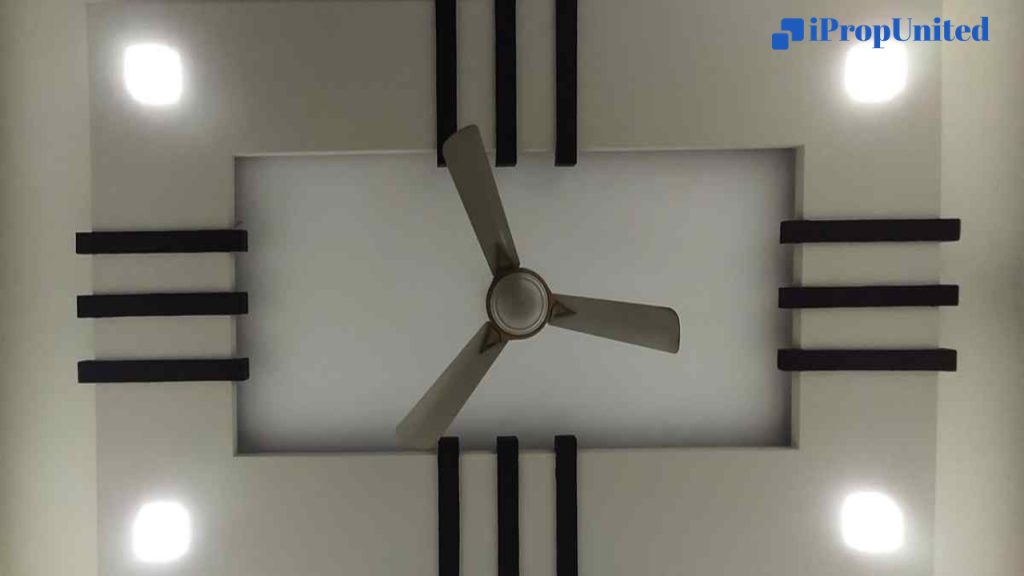 Designing a Modern Simple POP Mold
You can use delicate POP designs to decorate the walls of your home as well. Always try to keep things simple if you choose POP moldings for your living room walls. Using simple two-tones and dark, muted hues can look magical.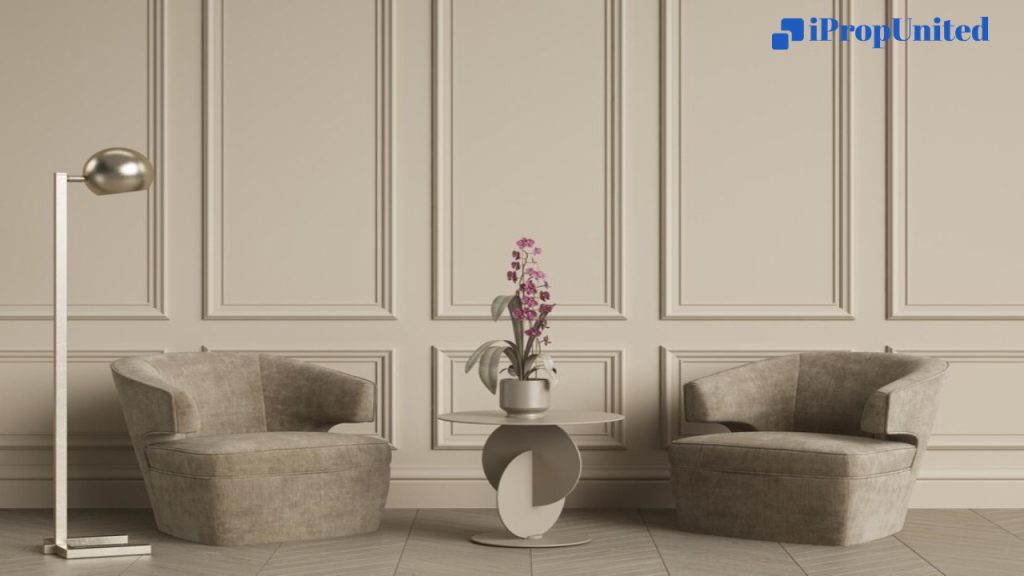 White Low Cost Simple POP Design
When you use white consistently throughout your POP design, it works best. It adds an ethereal antique charm to your ceiling. Decide on intricate carvings in all-white POP if you enjoy the old-world charm of palaces and museums and want to replicate it in your own home.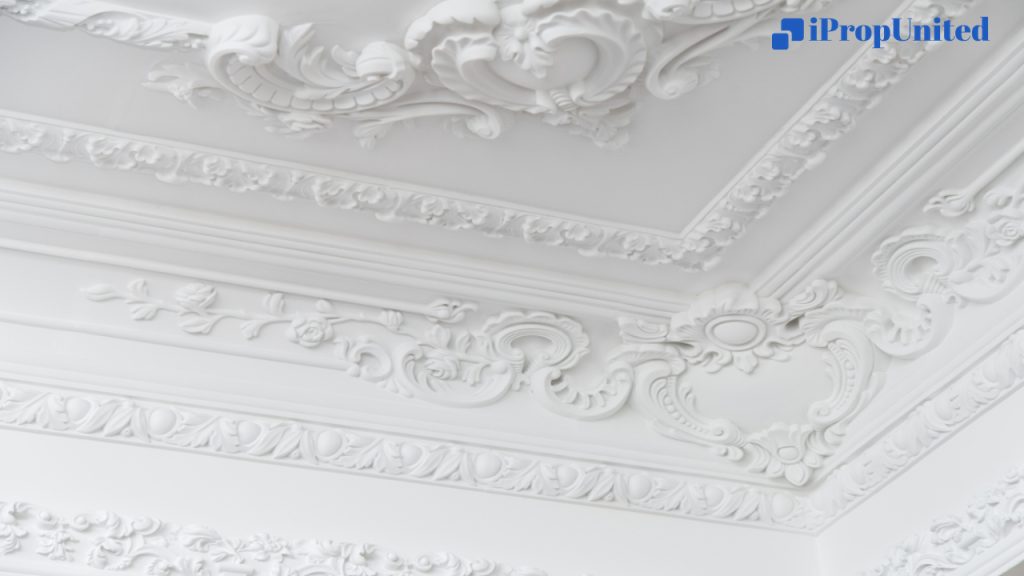 Add an antique ceiling plate
Incorporating exquisitely carved ceiling plates into your POP design is another inexpensive way to create a fairytale-like appearance in your home. A circular or rectangular antique plate could be placed precisely in the center of your ceiling. It can be decorated by carving lovely flowers and other designs.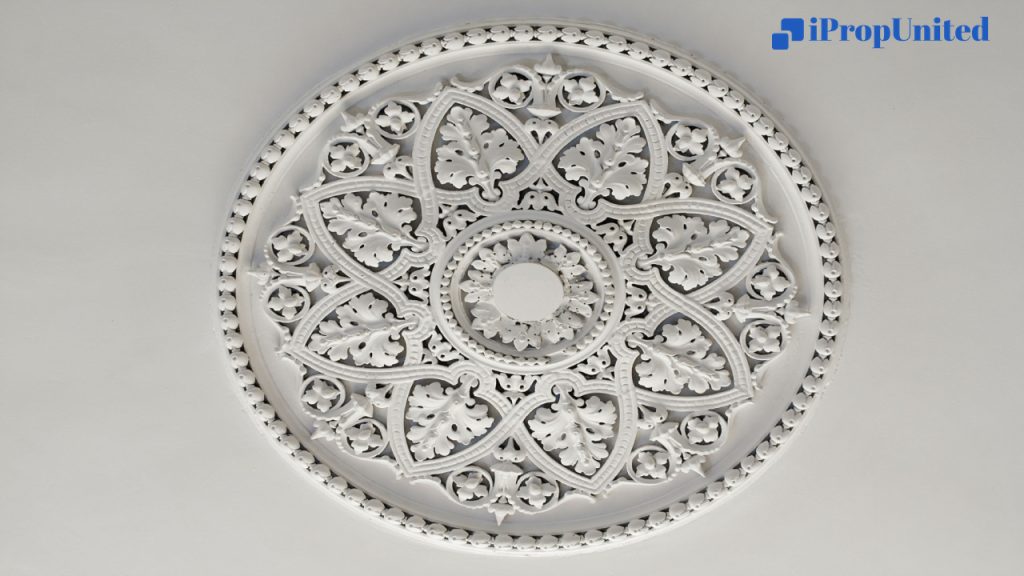 Coffered Simple POP Ceiling Design
Coffered ceilings are a popular choice for a contemporary POP design in your living room or bedroom. Your POP ceiling can look classy and sophisticated with a few simple square partitions. Your rooms get a clutter-free vibe from it, and the entire architecture looks airy.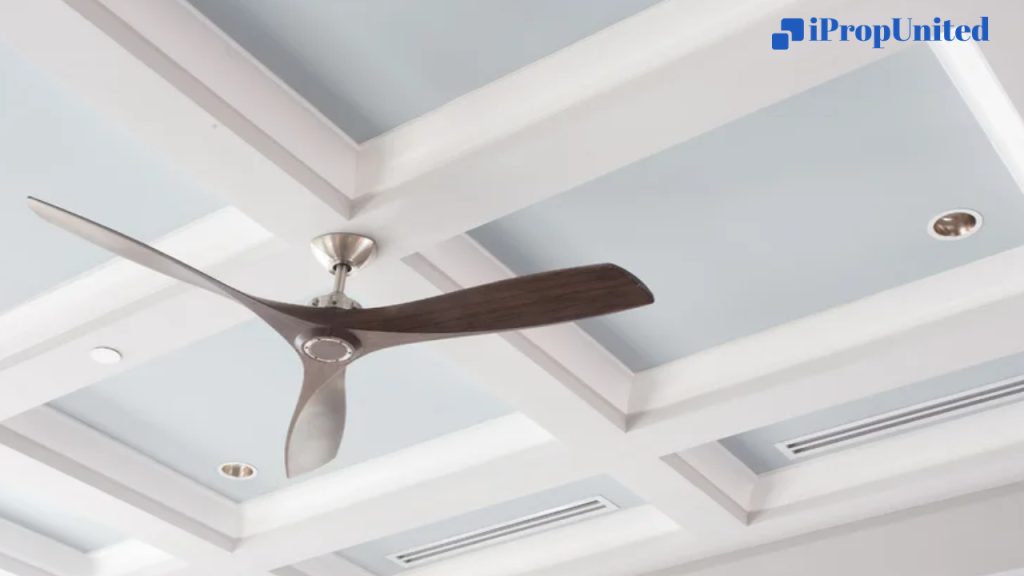 POP Design With Complex Corner Crown 
A simple low cost POP design incorporates Plaster of Paris into the crown molding. The carvings look more beautiful the more intricate they are. It only requires a small investment and gives your room an antique feel in every area. When compared to darker wall colors, white crown moldings are frequently preferred.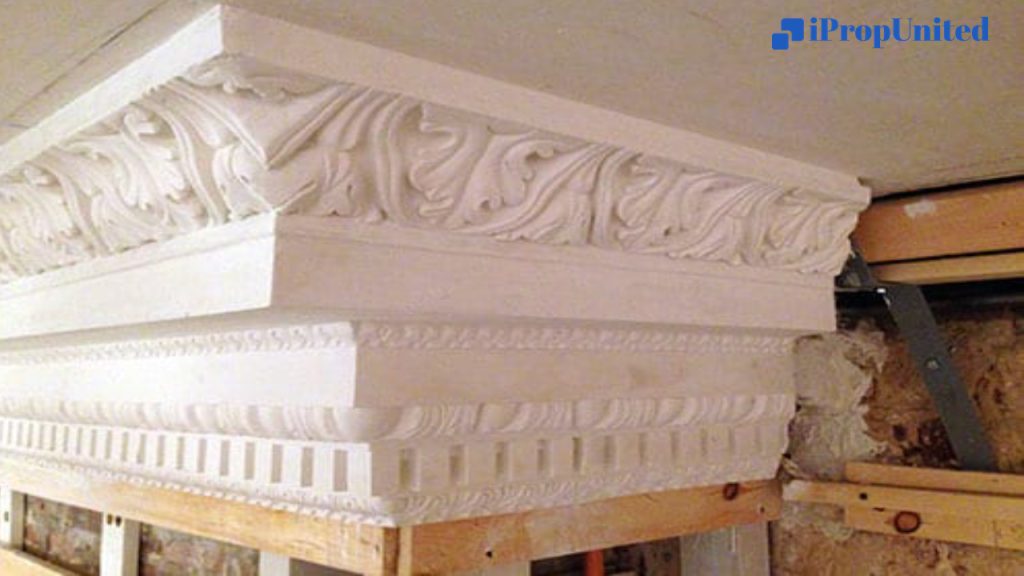 Use Panels and Lighting for your Simple POP Design 
Instead of creating an entire ceiling out of plaster of paris, simply choose a coffered ceiling and fill in the alternate partitions with exquisite POP molds. Innovative lighting fixtures, such as tiny transparent bulbs, can be used to adorn the other boxes. Make your home feel extra special by choosing ambient yellow lighting.
Simple Geometric Shaped POP Design
Plaster of Paris has the advantage of being moldable into any shape or form. So choose elegant geometric patterns if you want to give your home some cutting-edge architectural features. Your walls can be perfectly decorated with slanted false ceilings, protruding triangles, and multi-edged geometric patterns made of plaster of paris.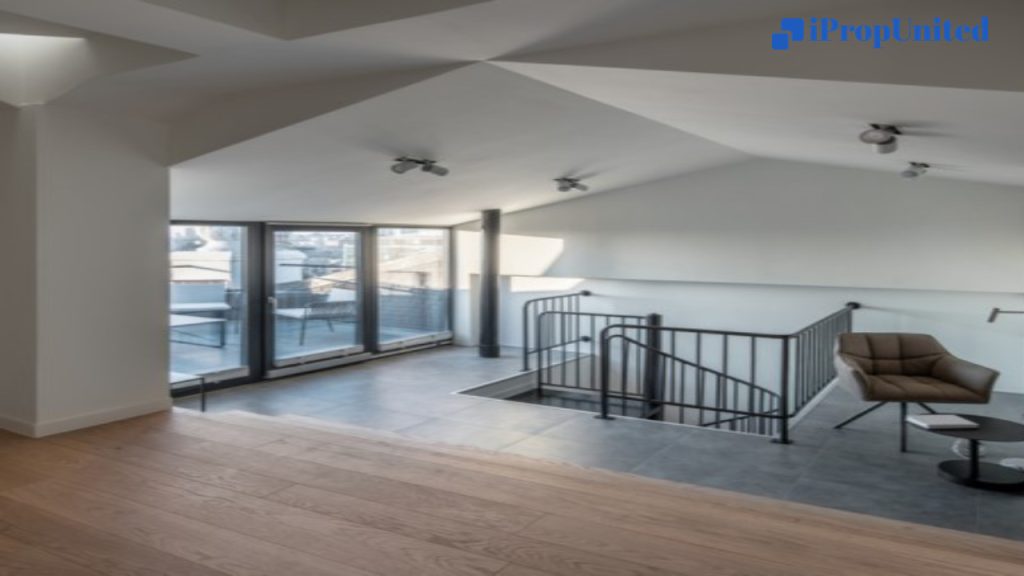 Affordable False Ceiling with a Simple POP Design
A quick and affordable way to spruce up your POP ceiling is to add ostentatious features to a basic false ceiling. Start by choosing a simple, neutral-colored Plaster of Paris false ceiling. As a decorative element, you can hang pendant lamps or bulbs that cascade from the ceiling.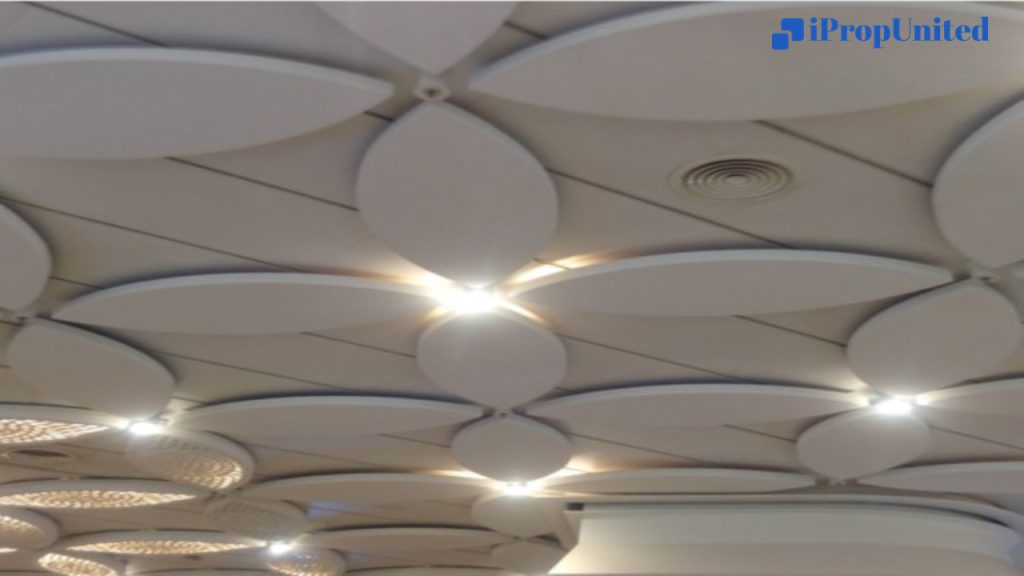 Include Halogen Spots in Your Simple POP Design
Finally, your POP design can be incredibly helpful if you want your rooms to be evenly lit. Simply place bright halogen spots all over your false ceiling. For your halogen spots, you can choose from a variety of color schemes. You can use bright, cool lights in the kitchen or bathroom, while the lights in your bedroom can have a warmer undertone.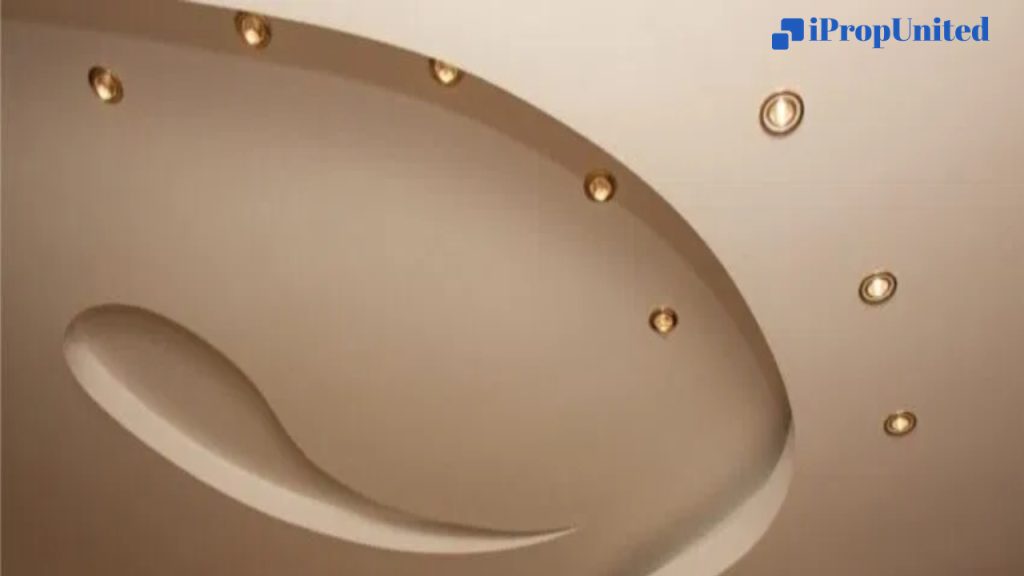 Colours Ideas To Elevate The Look POP Design 
Regal gold: Use neutral colors like silver and gold to enhance the appearance of your simple POP design. Both the living room and the bedroom look great with these colors. You can highlight it with the hidden lights and cover the room in a gorgeous, textured shade of gold. 
Aqua blue: Cool furnishings in soothing bedrooms conjure up images of a relaxing day spent beside calm waters. Your ceiling should be a soothing color to the eyes since it's the first thing you see when you wake up. POP paint in shades of aqua blue has the ability to calm you down and improve your mood. 
White-on-white: A white false ceiling will always look elegant, outlasting a variety of color choices. It reflects light and creates the illusion of depth, making spaces appear larger than they actually are. By layering and patterning a white artificial ceiling, you can add textures that contrast the room's monotony and give it character.
Purple: A transition from the deepest shade of purple to the lightest shade is known as a purple adaptation. With this layout, any room's POP design will be gorgeous and unique.
Yellow: You've probably seen a living room with the POP color combination of yellow and white. It's a relatively new concept to paint the ceiling in beige and yellow tones with zigzag patterns. Any size or shape of space would look fantastic with it.
Vibrant colors: Warmth and compassion are prioritized over simplicity in spaces like children's bedrooms. It might add warmth and visual appeal to the space to splash some vibrant colors on the false ceiling. The artificial ceiling's stunning colors give the space a cheery and soothing feel.
Black: Black coffee isn't for everyone. But you might prefer darker ceiling paint colors to lighter ones. When other elements dramatically and strikingly contrast a room's plunging black top, contemporary living spaces can have a lot of drama.
Budget-friendly Simple POP Design Ideas 
Before choosing a POP ceiling design, it is important to make sure that the height from floor to ceiling is sufficient to support a false ceiling without making the space feel cramped.
Pre-Plan: Plan ahead by organizing the lighting so that you can choose the best false ceiling design.
For small spaces: Avoid using moulding in small areas and opt for a straightforward POP ceiling design with clean, straight lines.
For large spaces: To add drama to large spaces, consider using double-layered ceilings or unusual forms, textures, and finishes.
Create a border: To maintain the size of a space with limited height, consider designing a POP ceiling that follows the edge of the walls. Adding mood lighting is another option.
Maximize: To maximize the space between them, all copper pipes, AC ducts, and electrical lines should be hidden inside the POP ceiling.
Create assistance: A slab is more enduring and less brittle than a gypsum ceiling. Therefore, it is crucial to know how much weight it can support before hanging any ceiling lights, chandeliers, or decorative items. It is advisable to install a piece of plywood or MDF just above the gypsum sheet for safety as it will provide strength and support the item's weight.
Fan rod: Prior to the installation of a false ceiling, the rod of a ceiling fan must be fixed to the ceiling slab in the case of gypsum or any other lightweight ceilings.
Consider strength: To support the weight of the swing and the weight of the people sitting on it, a strong hook must be installed in the ceiling slab.
Create insulation: If you are installing a POP ceiling in a room that is directly below a terrace, use thermocol sheets to create insulation and stop heat from leaking into the space. Additionally, it will use less energy while improving the efficiency of air conditioning.
Bottom line 
False ceiling designs could give your living area a chic and appealing look. With these simple, POP design ideas, you can enhance the area's aesthetic appeal. Don't forget to try new things and use your creativity to give it a more unique flair. The POP ceiling can be used in a variety of ways, whether it's in your hallway, bedroom, or any other room. Always pay close attention to your POP design concepts to make sure they blend seamlessly with the rest of the home's furnishings and decor.
Follow and Connect with us: Twitter, Facebook, Linkedin, Instagram