The real estate sector is growing at an exponential rate with the advent of latest technologies and market trends helping to cater to the needs of evolving customers. However, at the same time the real estate brokers do face some challenges which sometimes lead to their business failure if not addressed. Real estate brokers must be able to resolve such challenges to help their business grow whether it's environmental change, political climate shift, evolving technology trends or volatile market.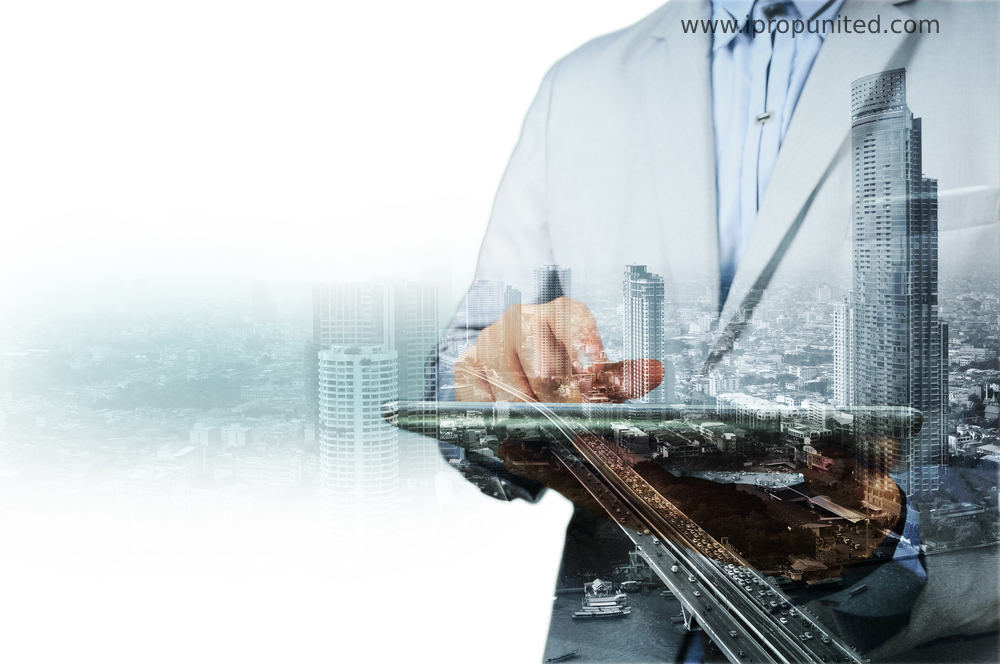 Let's look into detail what are the challenges that real estate brokers are facing in today's scenario.
Low Guarantee on Payout

: Due to an unorganized industry process and overlapping competition, brokers do not get commission guarantees many times which escalate issues between brokers and reduces trust in developers. The brokers get a commission once they sell the property as their job has no fixed salary. Because of an unorganized industry, the commission to be paid to the brokers is either delayed or sometimes paid in small fractions.

Low Bandwidth

: It is observed that brokers mainly have information about a few specific properties in their nearby area of operation which makes property selling limited and reduces the sales success rate. They struggle to find relevant properties at a reasonable price to showcase to their customers.  
Not having enough listings to offer to the clients results in loss of their interest to buy as the client wants variety to choose from.
 With no access to real estate training, brokers find it challenging to gather leads. They need strategies to give presentations and convince the buyer or seller. 
The process of selling has many stages from listing a property to organizing site visits to closing the deal. As a streamlined process leads to the success of the deal with expected brokerage cost. Many real estate agents fail in the business because they don't know how to generate leads.
There are mainly unqualified or untrained brokers in the sector who do not necessarily have a complete understanding of the real estate transaction. Which makes the home buyers dissatisfied with their experience with brokers
Difficult Paperwork Management

: Managing paperwork for every property and client can be a hassle and consumes most of the time. 
The documentation problem also impacts the demand side for real estate. Poor paperwork management causes difficulties for agents to show properties to their approached clients. So, having management software or a system will contribute to the ease of paperwork management. 
The management software will ease the key trends as follows- 
The rise in workflow collaboration 
Increasing need for security 
Shift towards a paperless society 
Greater focus on the investor experience 
More regulations around document security and governance 
Wrong/Misleading Property Information

: Most property projects are filled with misleading data on property size and right prices which adds hassle to getting the correct information. If wrong information gets delivered to the clients, it makes them lose their trust in the deal and in the broker as well. 

No Alternative or Revenue Transfers

: Payment transactions are usually done in a disorderly manner with no verification and also the payments made to the brokers are delayed too long or paid in fractions, which makes the task of revenue collection difficult and unable to solve. 

Not Knowing the Status of Sales

:
 Not having information about where a deal stands in the process is something that can affect brokers' focus. 
Being a middle player has some disadvantages too, due to the unorganized management in the industry, and lack of transparency among the seller, buyer, and broker which mislead the deal as it is hard to know at what stage the deal is heading, whether the buyer has purchased the property or is required any other documentation formalities. This could bother the broker and even delay their commission payment.   
Mediocre Sales Process

: Real estate consists of many stages, and not establishing a solid sales process reduces confidence in buyers and sellers. 
The listings of the property necessitate consideration of the requirements of the seller, staging the property, and promotion of the property, which should be done in a streamlined manner to further ease the process of pricing the property, negotiations, and closing the deal. But because of the lack of training, they don't know proper dealing techniques and sales processes and face challenges.  
Keeping Up with Technology

: Not keeping up with technology and trends affects a broker's business growth and gives competitors an edge in real estate.
Brokers are independent agents who practice and follow their own fundamentals
Agents that are not tech-savvy are left behind in the competition of the real estate market. Agents must adapt to the changing trends and technology to avoid any failure. The increasing popularity of listing portals and the proliferation of homebuyer apps have tightened the broker's role, but not eliminated it.  
Brokers have to be as savvy at using technology as they do at prospecting. Brokerages and teams, in particular, must keep pace with new trends and technology regularly.
Final thoughts  
Though there are many issues faced by real estate brokers, the key to overcome is to stick to the rules and prepare a streamlined workflow. Consumers dealing with unskilled brokers think the only thing they're good for is opening doors, and anyone can do that. Brokers need to be sure to qualify them first and avoid hiring anyone instantly.
Follow and Connect with us: Twitter, Facebook, Linkedin, Instagram