The Indian real estate industry has grown significantly over the past 10 years, and Non-Resident Indians (NRIs) have significantly contributed to this boom. Due to hybrid work arrangements, a desire to return to their own country, and a desire for a higher standard of living, NRIs are more likely to buy a home in India. Read on to learn more.
Reasons for NRI Investment in India  
When NRIs buy homes in India, they can make domestic investments that help the economy of the nation. Foreign investors are a significant additional source of capital for the Indian economy. NRIs can now easily participate in the rapidly growing Indian real estate market through a professional and gain from it.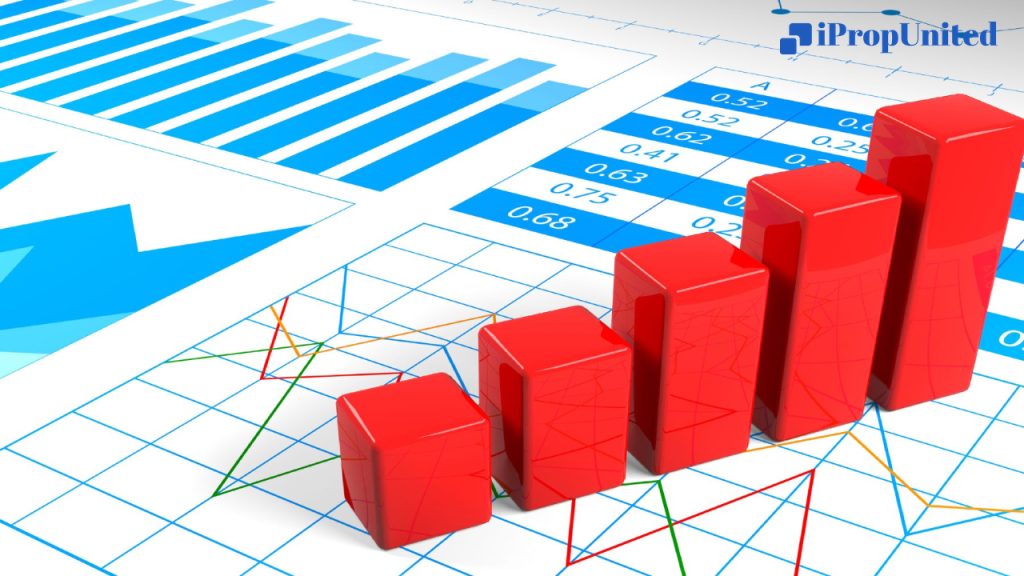 Indian Currency Value
The decline of the rupee has also spurred demand for homes as NRIs try to invest their money in real estate and hedge against currency fluctuations. The INR has been losing ground since 2018, when it fell 8.6 percent against the USD: 2 percent in 2019 and 2020; 1.5 percent in 2021. Since the beginning of 2022, the value of the rupee has decreased, dropping from Rs 74.40 to an all-time low of Rs 81.88 this year.
The rupee was already under pressure from an expanding trade deficit and rising fuel prices, but it also suffered from rising US interest rates and worries about a worldwide economic collapse. The rupee's depreciation benefits NRIs, especially those who stay in countries with stronger currencies. They have an advantage because they can buy a residence for a lot less cash than it would cost them to live in the nation after changing their balance to the local currency.
An Accommodation
Second homes are also becoming more popular among NRIs as they are increasingly viewed as assets that might produce a steady income. Purchasing a weekend home was once considered an upscale and ambitious act. Yet now, weekend homes are becoming recognized as being more prudent and safe.
Offers good returns 
NRIs see investing in Indian real estate as a lucrative opportunity that will boost their earnings and help them diversify their holdings. Cities like Gurgaon, Bangalore, and Hyderabad, which are found in the US, Canada, the Middle East, Europe, and other Asian countries, have shown a definite preference for NRI investment. 
In Tier 2 cities, NRI interest in acquiring substantial homes in their hometowns has also surged. The pandemic changed the dynamics of Indian families. Since many people now choose to live with their parents and grandparents, the extended family system has been strengthened.
Simplified Purchasing Process 
Government investment in infrastructure has also boosted tier-two city growth and increased linkages. The linkages in tier-one cities are frequently stronger than those in tier-two and tier-three cities. Yet, due to the tremendous infrastructural growth in these locations, connectivity has improved, and there are more businesses in tier-two cities. Also, the digital infrastructure has changed along with the physical infrastructure.
In these new areas, broadband speeds have increased, mobile data costs have reduced, and there is more data availability.
Multiple options for properties 
NRIs see investing in Indian real estate as a profitable opportunity that will boost their financial returns and assist them in diversifying their portfolio. NRIs have made it obvious that they prefer to invest in cities in the US, Canada, the Middle East, Europe, and other Asian countries, such as Gurgaon, Bangalore, and Hyderabad.
The habit of working from home (WFH), which began during the epidemic, is also driving demand for bigger dwellings. Professionals often seek additional space in their homes to put up workstations.
Excellent Resell Value
The preference of NRI investors for real estate over other asset classes like shares and gold has been made obvious. Real estate is thought to be the most stable asset class in the current political and economic upheavals around the world.
Gold is a commodity with a global market, and its price has climbed in contrast to underperforming debt assets. The stock market has gone through several irrationally huge swings as the world struggles with war and a global recession. For NRIs, real estate is a safe investment that will yield gains over the long haul.
Transparency 
NRIs now have more faith in the government as a result of transparency reforms like the RERA Act (Real estate regulatory authority). RERA has made it feasible for real estate transactions to be more transparent. As a result, both local and NRI home purchasers now have more confidence. It is common knowledge that the Indian real estate industry has many challenges. One of the key problems is the lack of transactional openness.
The lack of confidence between buyers and sellers was the result. In order to solve this problem, Rera was created. The introduction of Rera has made it easy for people to buy or sell properties without a fuss or concern for being fooled or duped because all information about a property can be accessed on this site. Because of the enhanced openness and lack of any hidden fees involved with any transaction, both buyers and sellers are more confident, which raises property values and increases the number of transactions.
What encourages NRI investments? 
India's growth has been accelerated in recent years by a significant change in the economy. India currently has a GDP of more than $2 trillion. 
A robust economy
India's high-quality, resilient, and transparent economy, which is supported by a strong banking system, has allowed it to withstand the financial crisis. 
Reputable Market 
The Eminent Markets Indian Stock Exchange is one of the largest and oldest stock exchanges in the world. It is efficient, less expensive, has a modern setting, and boasts returns on investment of over 15% annually for the past ten years. 
Diverse investors
The thriving service sector has made several businesses more accessible for investment. Investors are also learning the necessary information to invest in knowledge-based businesses.
Dividend in statistics 
India is the youngest nation in the world, with more than 64% of its citizens of working age. Because of this, there is room for increased productivity and innovation, which will speed up economic growth. 
The rapid growth of the market 
Due to the market's fast growth, traditional investments are being replaced by stock-based instruments among Indian investors. The market and stock valuation are growing, making now a great time to invest in India. 
Favorable market to investors
As a result of the Indian government being more welcoming to foreign investors and the RBI developing several laws and guidelines for encouraging FDI, or Foreign Direct Investments, NRIs are turning their attention to investing in India. 
Many projections predict that NRI investment in India will reach a record high of INR 96 crore in 2021. This record-breaking real estate investment is attributed to RERA's commencement. NRI investors now have more faith in making investments in India. They benefit from having access to properties that have already been registered under RERA, dependable developers, and an easier participation process.
What led to the reversal of the NRI real estate investment in India?
For a variety of reasons, NRIs have been persuaded to invest in a lucrative area of the Indian real estate market.  
Strict regulatory control 

Significant drop in properties rates

More lucidity in the process

Major sectoral consolidation 

Decline in Indian Rupee value
Bottom line 
In the Indian real estate market, a transparent market has taken the place of an opaque and inefficient one. Thanks to technology, NRIs can now purchase and transfer real estate even if they are not physically present in India. India's real estate boom, higher transparency standards, a declining rupee, and stronger real estate regulations are all contributing to the rise in NRI house demand. The real estate market's strength suggests that this trend will continue for some time.
Follow and Connect with us: Twitter, Facebook, Linkedin, Instagram