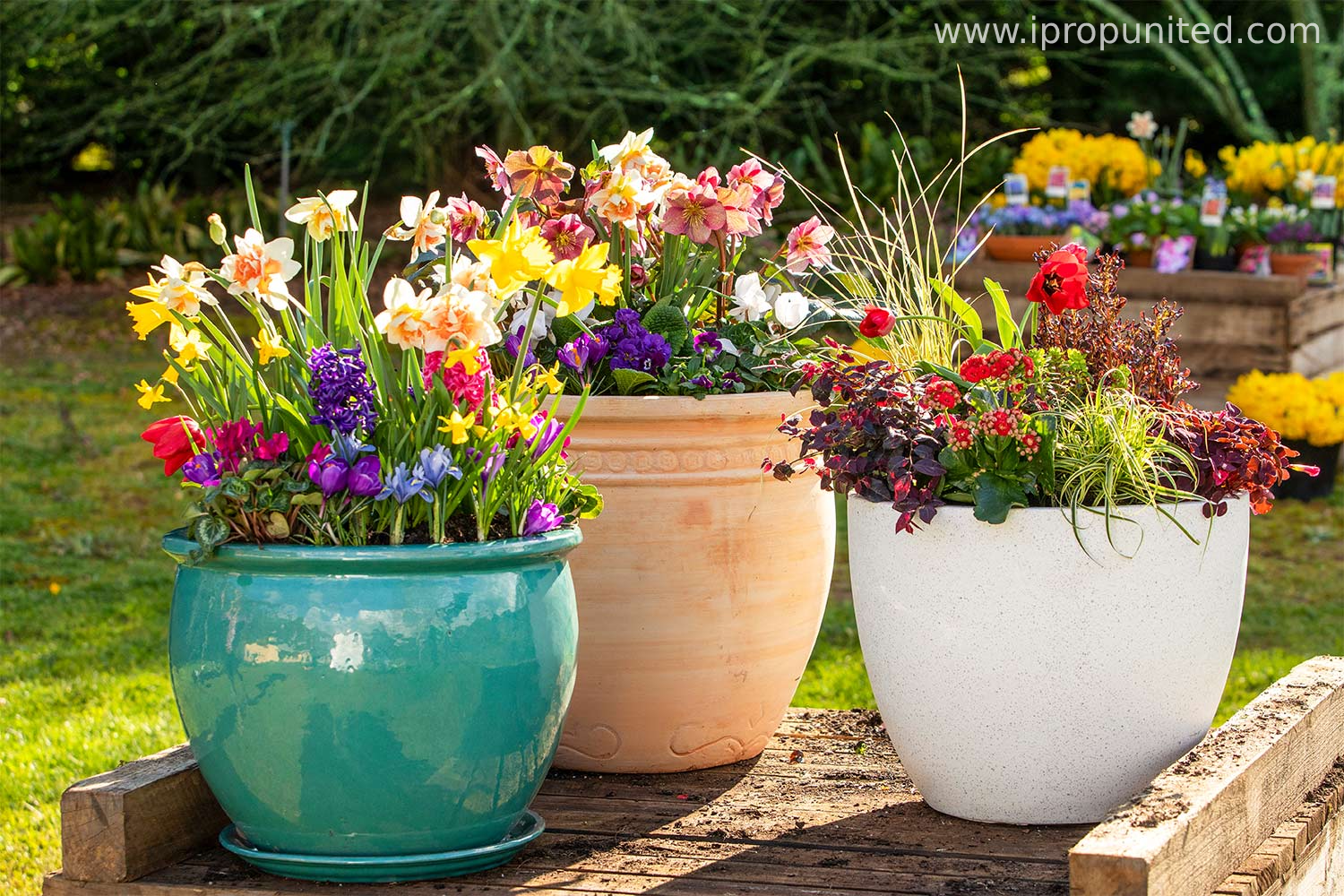 Flowers and flower-pots are an important aspect of every home as they bring beauty and positive energy. The artistic and different flowerpots will vastly bring out the beautiful elegance of your flower plants. Whether it's that morning tea in the fresh breeze or a cosy get together for drinks on a windy evening, your garden continues to be a very special part of your home. The leafage, the freshness and the beauty are all that you want outside your home. And since it refreshes your soul and is always at your service, you also have a certain responsibility towards it! Everything needs care and nurturing to grow, and so does a garden.
So for those DIY lovers, they choose to make their inspired DIY garden pots that could stand out in any space inside or outside of a home. These easy and exceptionally creative flowerpot ideas are simple to follow but are sure to perk up your garden making it even more lovable! Here we go –
Bicycle Plants
As odd as it may sound, it looks exotically wonderful! If you have that old bicycle lying getting rusted, then please go back in time and remember how you were taught to recycle things! Yes, you have to recycle your bicycle into flowerpots! Just attach some beautiful and old-fashioned baskets (whatever size you feel is appropriate) to the handlebars in the front and carrier at the back. Choose climbing plants for this as they will cover parts of the bicycle too, making it look just out of this world!
Add More Life To Your Pots:
The easy red clay pot or the white or any solid colour ceramic pot that you carry at your home can be spiced a bit completely to add more drama to your indoor terrace. Take a marker pen and draw your eyes on these plant pots. You can also use paint to draw anything creative on these pots. It is a simple, effortless, yet innovative DIY suggestion for your garden. You can even jot down nice quotes on these pots. So, unleash your creativeness and add drama to your lawn.
Drooping Plastic Bottle Planter:
Those who don't possess the luxury of a large outdoor lawn have to negotiate for the balcony garden only. But you can do a lot with a small space too in your garden. Use coke or sprite bottles for this purpose. Cut them using a pointed knife about 1 inch above the bottom, and then give a good wash. Now cover the bare verges of the bottle with masking tape and make 4 holes at proportional intervals so that you can tie the rope. Now, you must chop a short length of aluminium foil and roll that into a tube form to line the bottle with it. Your plastic bottle planter is ready.
Huge And Old Books Which You Never
Those ancestral books are large but too tedious to read. But now they can be utilized as something, which you never assumed of! Cut and make a hole in the interior of that scarily large book and use it as a pot! It can be consumed for plants that do not develop too much in height and are small. You keep it on the furniture on your lawn and you can flaunt your diligent side with a Book Flowerpot! Remember to use only those books which have a hardcover.
Flowerpots In A Cage!
The word 'cage' makes it sound like some sort of a trap but it's quite opposite to that! Buy an old cage from a second-hand store and start planting inside it. You can use creepers or colourful flowery plants or anything of your choice and hang the cage at a place that enhances its beauty the most. These cage flowerpots add a lot of rustic and vintage charm to the garden!
Follow and Connect with us: Twitter, Facebook, Linkedin, Instagram