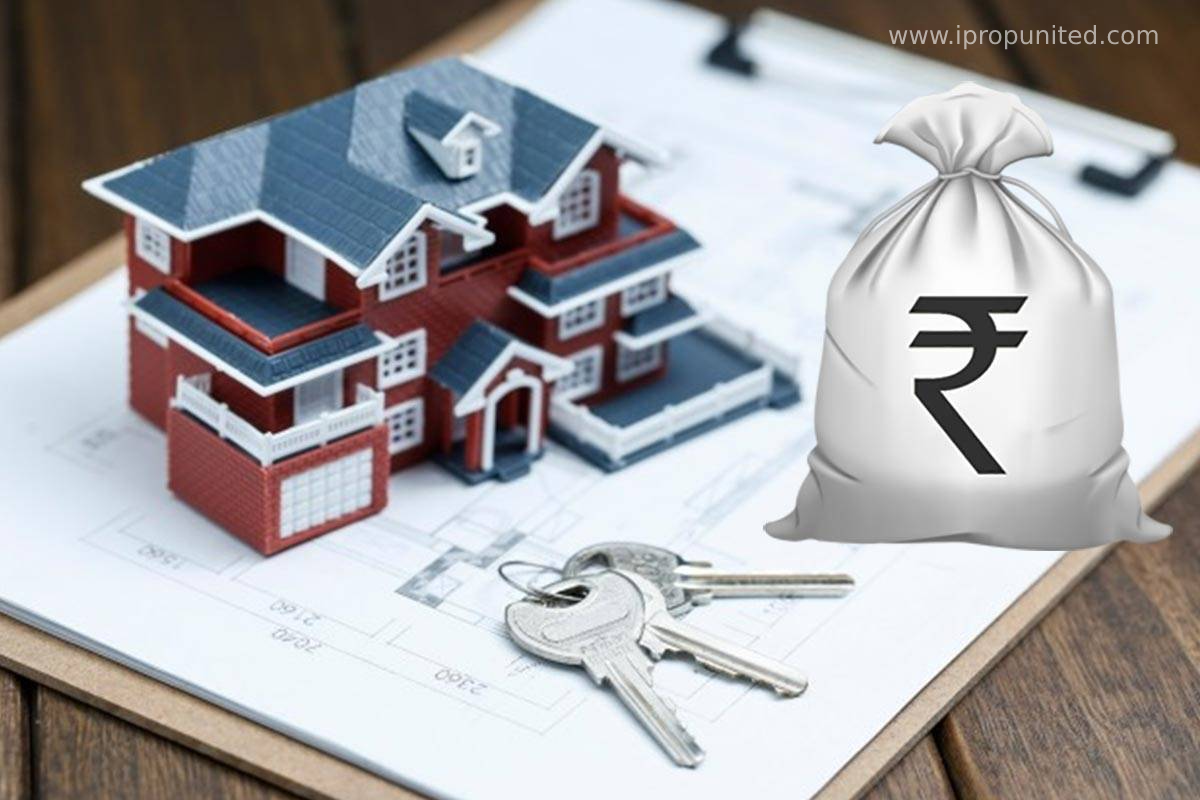 Organizing funds for your dream home purchase which has low impact on your other future financial commitments is important. Having a home of own is much more than just selecting the right property. It is likely to be a major financial transaction of one's life. Home loans help you achieve just that by leveraging your future income for your dream home.
Since home loans extend to more than fifteen years into the future, the lenders follow a disciplined and well-structured approval process to grant you a loan. Unless they are convinced and satisfied that you are capable of repaying your housing loan without any glitches they do not pass it. In this stringent process, it may so happen sometimes that the home loan application gets rejected, bringing disappointment to the applicant. But rejection is no reason to panic or feel that you can never apply or get the loan for your dream home. Though it is advisable to acquaint yourself with the lender's requirements before you apply for home loan. You need to take an objective view of the situation and do what is required to rectify the situation. The first step would be to find out the reason for rejection and go about meticulously curing it. Here we will be discussing the reasons why a home loan application gets rejected.
Few common reasons for rejection of home loans:
Poor Credit Rating
Your credit score plays an important role and it represents the applicant's track record in terms of repayment and their current creditworthiness. If your credit rating on records comes up poor, lenders would not get confidence in your repayment capability which will affect your house loan eligibility.
ERROR IN CREDIT REPORT
Another very common reason is error in credit report. Though an applicant may have a clean credit history, it may so happen that there creeps in an error in their credit report which could result in rejection of home loan. Once established that there is an error, it therefore gets necessary to get it rectified so that the future course can be carved
Record of DELAYS IN REPAYMENT OF existing LOANS
Interestingly, you might have a clean credit score and good record with the loans that you have taken, but the loans that you guarantee for your family or friends may impact your credit history. If any of the people you took guarantee for, they did not repay the loan on time or had any other issue with the repayment it reflects in your credit score and works as spoilt broth.
REPEATED JOB HOPPING
Another factor considered by the lender while approving home loan is the stability of the employee. Though changing jobs for better prospects or other personal reasons is common, frequent change of jobs creates a sense of uncertainty about you in the lender's mind.
LENDER NOT COMFORTABLE WITH THE PROFILE OF THE EMPLOYER
Not just your credit score, the lender takes into account the fact where the applicant works to earn his/her living. An applicant may have a clean record and a history of good credit score but the nature of employment as well as the employer also have a bearing on your prospects of getting a home loan.
INCOMPLETE DOCUMENTATION
Home loan applications enlists submitting of a large number of documents related to your income, physical whereabouts, permanent address, contact details and so much more. It is a bulky affair and it is very common to miss out on any particular document.  A home loan is approved primarily on the basis of the documents provided with the application. If the documents required for home loan are incomplete or not in order, the lender is forced while reviewing your home loan application objectively.
PROPERTY ISSUES
A big factor for approval of the home loan is the property for which home loan is being seeked. Now there is a possibility that all your documents are in place, your credit score it perfect but the property that you may have chosen may not adhere to the guidelines prescribed by the relevant authorities. It may not be fulfilling the criterion set up by the lending agencies. That is another reason that your loan has been rejected.
The age of the property also has a bearing on your chances of availing a loan. If the property is too old, lenders may hesitate to advance the house loan.
HIGH LEVEL OF DEBT:
In case the applicant has one or more than one loan going on that too sometime can pose a problem while getting a nod for the loan approval. A home loan applicant may not get approval for loan in case he/she has multiple loans to pay back or has high-interest debt. Since such a situation creates an uncertainty on his repayment capacity, thus the lender may be hesitant to give loan.
AGE:
The age play an important factor in home loan approval. The home loans are generally long term and if the applicant is approaching retirement, then he/she may not get a housing loan as they have insufficient time to repay the loan. On the contrary, if the lender is somehow convinced that the applicant has adequate permanent alternate income source to repay the loan, they may consider giving them a house loan.
FAILURE TO OBTAIN "NO DUES CERTIFICATE", FROM PREVIOUS LENDERS:
Another glitch that can cause rejection of home loan in a situation where the seller of the property you want to purchase from had earlier taken a home loan, he should then have obtained a "No Dues Certificate", from that lender after repaying the loan in full. Absence of "No Dues Certificate", could lead to rejection of your home loan application.
To sum up few of the major reasons to avoid rejection of your home loan application, make sure that –
you have a good credit score
your job/business is stable
your documentation is complete
the property is in the lender's approved list
you obtain 'No Dues Certificate' from the previous lenders