Tech Startups in India

India has seen a significant increase in the usage of technology over the last few years. The Indian Startup Environment claims that India has the third-largest startup ecosystem in the world, with YoY growth of 12–15% anticipated yearly.

Over 50,000 businesses were founded in India in 2018, with 8,900–9,300 of them being based on technology. There were 1300 new tech firms formed in 2019 alone, which means that two to three new tech startups are established every day. This acceptance has made it possible for both service providers and customers to access the expansion of numerous sectors. E-commerce is one such sector that has experienced significant growth since the pandemic, both in terms of the number of customers it serves and its financial performance. This growth was only made possible by the use of technology and the digital transformation that occurred during the pandemic, particularly during lockdown.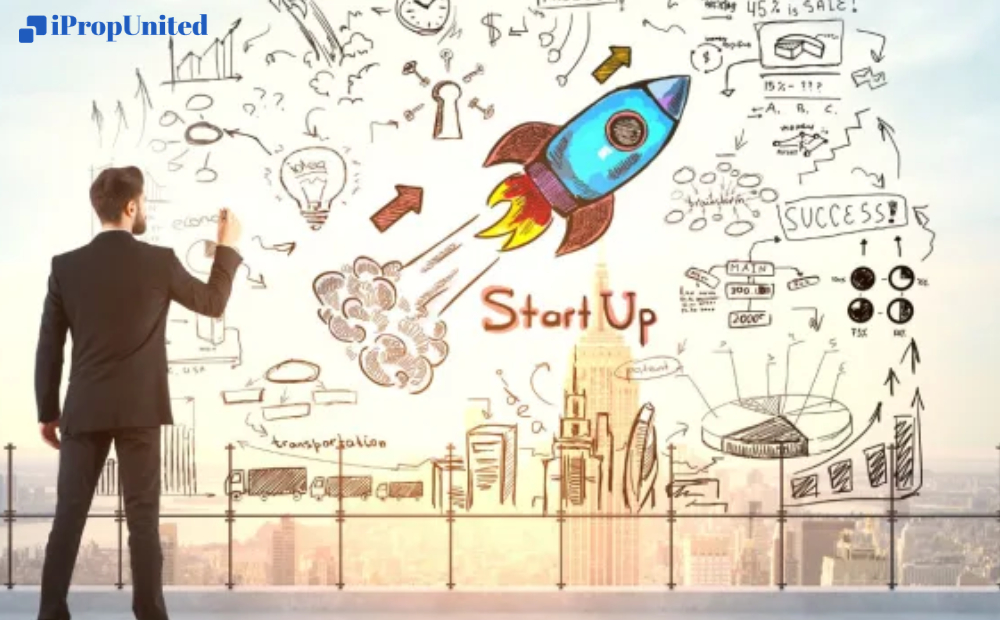 Numerous large corporations have reached new heights, and numerous tiny e-commerce companies have been launched, winning over customers, and making a name for themselves. Emerging technology and tech companies are transforming the sector as a whole. They are affecting how contemporary customers engage with brands. These developments open up new business opportunities for owners of online stores and speed up the expansion of the sector.

Startups in India and how they received fundings

Following are a few tech startups and the funding they received:

1. Rupeek: Online gold loans at your doorstep.
    HQ: Bangalore, India
    Funding: Sequoia, Accel, $16M Series E in 2022.

2. Innoviti Solutions: India's leading payment solutions company.
    HQ: Bangalore, India.
    Funding: Bessemer, $25M Series D in 2022.

3. Byjus: Through its learning app, the edtech business BYJU's is revolutionizing the way that students learn.
    HQ: Bangalore, India
    Funding: Sequoia, $800M Series F in 2022.

Jupiter:

Jupiter offers digital retail banking services to users so they can keep track of their spending.


  HQ:

Mumbai, India


  Funding:

Sequoia, $45M Series B in 2021.




RazorPay:

A cutting-edge payment gateway for India with straightforward pricing, quick integration, and fantastic service.


  HQ:

Bangalore, India




 

Funding:

Y Combinator, $375M Series F in 2022.



6. Scripbox:

With a focused emphasis on investing, cutting through the clutter and noise. Zero jargon. Zero bias. Zero fees


    HQ:

Bangalore, India


    Funding:

Accel, $10M Series D in 2021.



7. Gimbooks:

A mobile-first bookkeeping and business management platform is provided by GimBooks.


    HQ:

Raipur, India.


    Funding:

Y Combinator, $0 Seed in 2021.




Impact of tech startups in India

Startups have great positive impacts on the economy, such as:
More job opportunities: India's biggest issue is its high unemployment rate. The majority of new businesses, not large corporations, are responsible for creating jobs. Since startups are unaffected by recessions and are unburdened, they are able to employ more people.

Increased outsourcing:

Nowadays, a lot of large corporations outsource their work to smaller businesses so they may focus on their core competencies. When these start-up businesses demonstrate their abilities, many other businesses express interest in outsourcing to India, allowing India to become a specialist in that industry. India is now evolving into a major VFX hub, for instance. Large corporations are outsourcing their work to India, which has a significant negative impact on the Indian economy.

Managing Import-Export:

When our startups are able to meet the demand for a good or service, we can reduce importing of that good or service, which reduces the flow of funds to another nation and increases the movement of money inside the Indian market, which is beneficial to the Indian economy.




Similarly, when we have more startups, we can make more goods and begin exporting them, which boosts the amount of foreign currency entering the Indian market.

New investments:

A lot of global corporations are keeping a careful eye on the development of Indian start-ups and are prepared to spend capital that makes money for a start-up and helps to grow output, which is beneficial for the Indian economy.




Additionally, a lot of startups always choose to launch their firms in India, which enhances job opportunities.

Facilitating flow of funds in the economy:

When a startup creates jobs for individuals, they begin to buy goods and services, increasing the government's revenue stream and boosting the Indian economy.

Enhances standard of living:

When people have money, they will begin to purchase high-quality goods to enhance their quality of life, increasing demand for such goods, which is advantageous for our economy.

Increase in GDP:

People start spending more money in the market when their income rises, which has a direct impact on a nation's GDP and hence the economy.

Educational progress:

People are constantly eager to provide their children with a top-notch education. When people earn well, they expect top-notch educational institutions, and many foreign companies are interested in investing in India, which boosts employment and the flow of money that advances society.
Follow and Connect with us: Twitter, Facebook, Linkedin, Instagram