A structure is deemed green if it bases its design and operational tenets on the natural world. In addition to emphasizing the efficient use of natural resources like water and air for proper ventilation and cooling as well as the reduction of energy costs, it must embody the use of sustainable materials in its construction. Conscious efforts must be made to generate the least amount of non-biodegradable waste possible.
Gopalakrishnan Padmanabhan, Managing Director, Southeast Asia and the Middle East, GBCI India, adds, "Green buildings also have sustainable interiors and site features, as well as responsible material sourcing and water conservation. The achievement of green building certification demonstrates a project owner's dedication to sustainable growth.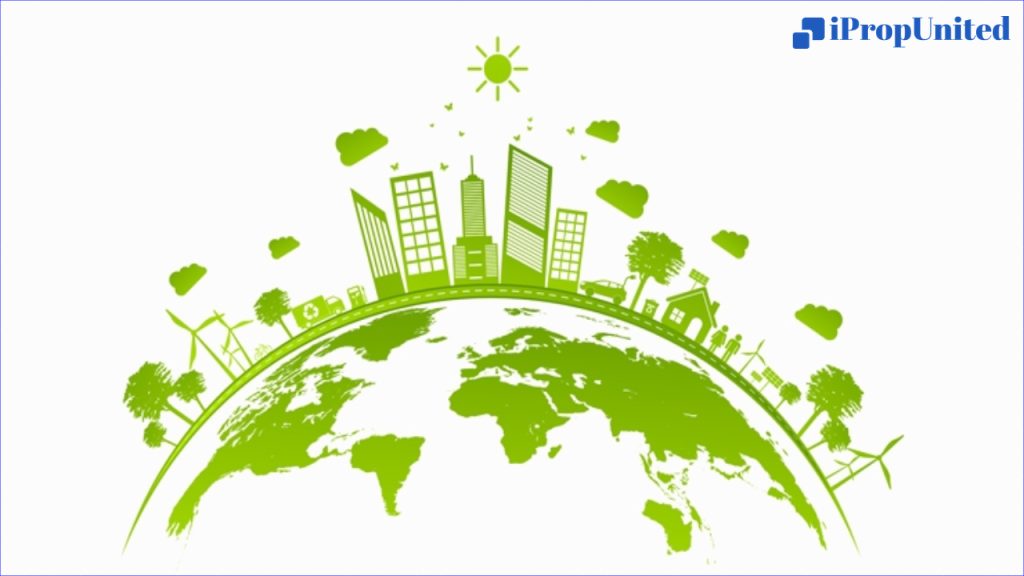 Green Building Certifications in India
Various certifications are offered to validate and promote green building construction practices. These certifications rate and certify buildings in accordance with how well they perform across a range of criteria. These certifications and ratings give a project credibility and validate its pro-environment claims. This is a useful tool to comprehend the environmental impact of the building for buyers or investors who are looking for sustainable structures. Green buildings also have energy-efficient technologies and architectural features, which can help reduce energy costs.
According to founding partner and architect Amit Gulati of Design 21, "India is anticipated to reduce its carbon emissions by the following year. India is aiming to leave a bigger environmental footprint at the same time. To reduce the carbon footprint, it is imperative that construction projects use more sustainable materials while using fewer modern ones. Given that India accounts for 10–12% of the world's space for green structures, national green building initiatives are maintaining this confidence.
Leading in Energy and Environmental Design (LEED), Green Rating for Integrated Habitat Assessment (GRIHA), and Indian Green Building Council (IGBC) ratings are the three most well-known certifying organizations in India.
The head of sustainability at Mahindra Lifespaces, Sunita Purushottam, adds, "It's crucial for purchasers to carefully assess a building's 'green' features, and different green building certifications can help determine how 'green' a structure is.
LEED
One of the most well-known green building certifications in the world is the LEED rating system. It is managed by the United States Green Building Council (USGBC), which was established in 1993. It assigns grades based on a project's evaluation of various factors, including its use of water, energy, and sustainable materials. The rankings that are determined using these scores are classified as certified (40–49 points), silver (50–59 points), gold (60–79 points), and platinum (80+ points). The best rating given to a building is platinum. According to reports, India is home to more than 1,600 LEED-certified structures. Some of them are the American Embassy School in Delhi, the Anna Centenary Library Building in Chennai, and Terminal 3 at the Indira Gandhi International (IGI) Airport in Delhi.
IGBC rating systems
The Indian Green Building Council, which was founded in Hyderabad in 2001, is in charge of managing the IGBC rating system, which is supported by the Confederation of Indian Industry (CII). Buildings are evaluated in accordance with the designated ratings of certified, silver, gold, and platinum. Depending on the kind of project, there are nine different types of certifications. These include certifications for both new and old structures, along with towns, Special Economic Zones (SEZ), schools, factories, homes, and metro systems. IGBC-rated green structures include Thermax Corporate House, Oval Nest, and the Navi Mumbai Municipal Corporation Building.
GRIHA ratings
In India, the GRIHA rating system was developed by the Energy and Resources Institute (TERI). It is supported by the Government of India's Ministry of New and Renewable Energy. Five stars represent the highest rating according to the star system used by GRIHA. The points assigned for each star, such as one star for 25–40 points, two stars for 41–55 points, three stars for 56–70 points, four stars for 71–85 points, and five stars for 85 points and above. Examples of GRIHA-rated projects include the Hotel Grand Chola in Chennai, the Indira Paryavaran Bhawan in New Delhi, and the Manipal University Campus in Jaipur.
The world-shattering coronavirus pandemic a few years ago has turned out to be a blessing in disguise, re-engaging people with nature. As a result, buyers in India are paying more attention to the environmental impact of their homes and workplaces, increasing the demand for green buildings.
In addition to the organizations mentioned above, some other groups are promoting environmentally friendly construction. These organizations include, among others, the World Green Building Council and the Bureau of Energy Efficiency. A buyer may be able to make better decisions with the aid of these bodies' ratings and certifications. Additionally, it's important to comprehend the ratings given on the certificate to get the right idea of how environmentally friendly a project is.