GURUGRAM: Malibu Towne residents protested on Sunday against the total ban on the registration of properties in the township and demanded that the CM step in to lift the ban. This follows the Haryana State Pollution Control Board's (HSPCB) closure order from December of last year.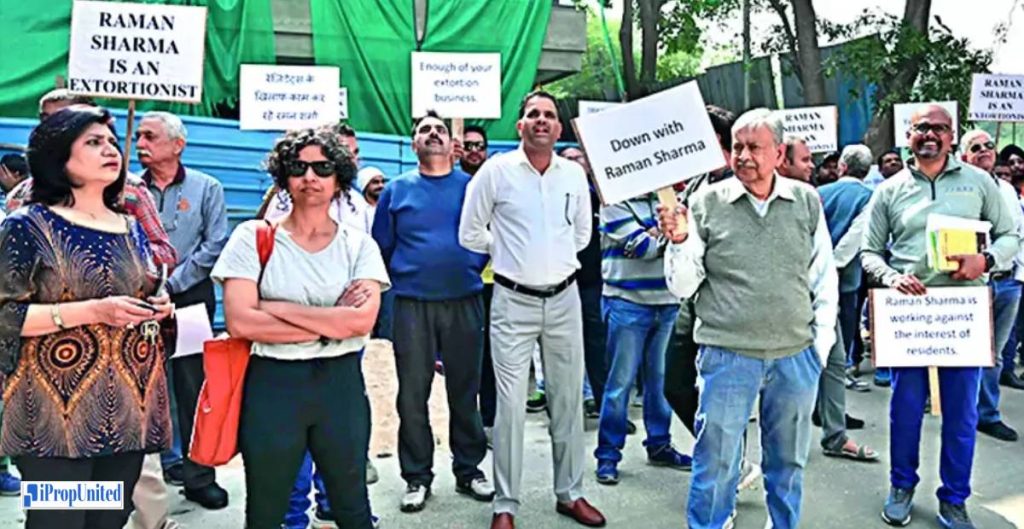 Residents have requested SDM Ravinder Yadav's intervention in order to restrict the application of the HSPCB's order against the developer only in a memo addressed to the chief minister. The restriction against residents purchasing and owning real estate should be lifted.
After Raman Sharma, an RTI activist and colony resident, filed a complaint with the NGT, the HSPCB issued a closure notice to the developer for allegedly violating environmental standards during the construction of the township.
The closure order has had a negative impact on residents, particularly those who are in the process of selling or purchasing property. "The sale contract was signed on December 10; however, the registry ban was implemented on December 23. I found out about the ban when we went to register in January. I've already moved out of my apartment. I am currently residing in rented housing because the transaction has not yet been completed, said KK Grover, a local.
The closure notice is affecting other development works that were supposed to be done by the MCG and other departments, according to Vijay Shiv Nath, president of Malibu Towne RWA. If there were any errors, whether regarding environmental clearance or effluent discharge, the HSPCB's order ought to have been directed at the developer. Why should residents who have already paid their dues be penalized?
The township, which was built in 1992–1993, spans 204 acres in sectors 47 and 51. The township currently has 2,500 families residing there.
In response to inquiries, sub-divisional magistrate Ravinder Yadav stated, "I have received the memorandum submitted by the residents and all of their demands will be put forth to the government for consideration."
The developer's representative announced that they intend to appeal the closure order. Even though there was insufficient proof to prove all of the claims, the pollution board still issued the closure order. We have repeatedly asked the pollution board to take another water sample after they took one in response to a resident's frivolous complaint, but they have not yet done so. "We only recently formed the party in the NGT, and we intend to appeal," an official declared.
Follow and Connect with us: Twitter, Facebook, Linkedin, Instagram