Our homes are special places where we go to feel secure and at ease. We share some of the most memorable times of our lives there with the people we love. Everyone aspires to buy their own home at some point. However, sometimes the prices of properties make it difficult for a dream to come true. Fortunately, home loans are encouraging people to buy their dream houses. You can even apply for it jointly to improve your eligibility for home financing.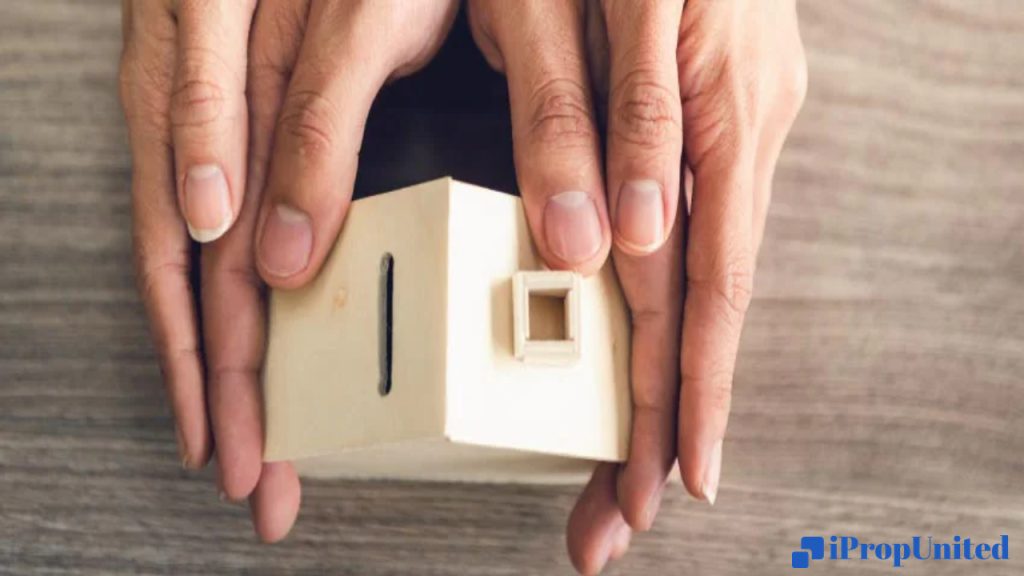 A joint home loan can truly help you own a home you have always wanted. This article will help you have a better understanding of a joint home loan, its eligibility and criteria.
The Benefits of Joint Home Loan
Having some assistance when requesting a loan is always beneficial. The same is true when you apply for a home loan. Here are some of the major benefits of a joint home loan –
Higher sanctioned loan amount
The most obvious advantage of a joint home loan is the possibility of receiving a larger sanctioned loan amount. This happens because the lender would consider two incomes in the application instead of one. So, you can stop worrying about having to compromise on your dream home because of a lack of funds. Therefore, you can raise your budget and go for the flat or house you want in the locality you want. Since most of us only make this decision once in our lives, and would not want to settle for less than the ideal property just because we are short a few lakhs of rupees.
Repayment ease 
The responsibility of repaying the loan is shared between two people. So, the heavy EMI burden is not only on one person. It is much simpler and brings peace of mind to know that two people are responsible for repaying the loan. While your spouse or other family members may agree to assist you with a housing loan that is in your name, formally adding them as joint applicants may increase their sense of ownership over the situation and make them more responsible for making timely EMI payments with you.
In addition, you might even pay off your debt earlier if you have a co-applicant on the loan. You can choose higher EMI values each month because you have two incomes available to pay the loan rather than just one. As a result, you can opt shorter term for your mortgage than 30 years, such as 20 years or less. You will save a lot of money by taking out a home loan for a shorter period of time rather than a longer one because you will not have to pay as much interest.
More tax benefits
Additionally, each co-applicant is eligible for their own tax advantages with regard to the home loan. Tax advantages apply to both the loan's interest and principal. Section 80C of the Income Tax Act provides this home loan tax benefit for joint applicants and co-owners. To be eligible for these tax advantages, the co-applicant or co-borrower of the loan must also be a co-owner.
Who is eligible to Co-Apply for A Joint Home Loan?
To increase loan eligibility, a close relative can be added as a Co-Applicant on a home loan. Close relatives do not have to be co-owners of the property.
A close relative may be added as a co-applicant if he or she is also a co-owner of the property.
A non-resident Indian (NRI) can also be a co-applicant.
Eligibility and Documentation for a Joint Home Loan
You can easily check home loan eligibility for joint applicants on the website of your preferred bank or financial institution. The most important eligibility criterion is the co-borrower's relationship with you. They should be your parent, sibling, or spouse. Some lenders even require the co-borrower to be a co-owner of the property. 
Additionally, all relevant documents must be submitted by the joint applicants as required by the lender. These include identity proof,  income proof, address proof, property sale documentation, and NOC of the property. All these documents need to be submitted by the main borrower as well as the co-applicant for the home loan.
You must check your credit score as well as the co-applicant's credit score prior to applying for a home loan. Your home loan application can possibly be impacted if either of the applicants has a low credit score. You can check your credit report and your co-applicant's credit report at CIBIL, CRIF Highmark, Experian, and Equifax which are the four credit bureaus in the country. Most major banks in the country provide customers with free online access to their Credit Bureau scores. It is good to check your CIBIL score for a home loan can help you understand whether your current score makes you eligible for a good deal on your home loan or whether you need to work towards increasing your score.
Tip: There are numerous advantages to co-owning your property with a female family member. She will pay lower stamp duty charges, which can help you save a lot of money. Even if the stamp duty reduction is only 1%, keep in mind that it is 1% of a very expensive property.
How to check eligibility for a Home Loan?
Eligibility for a home loan can be easily checked online. The home loan eligibility calculator is a special tool that can help you understand how much funding you qualify for. This tool is simple and free to use. You only need to enter a few basic details into the tool to determine your eligibility. These details will include –
Gross income

Tenure of the loan

Interest on the loan

Other liabilities, expenses, and EMIs
These details will assist you in estimating how much funding you can expect. Keep in mind that the final decision on your home loan will depend on other factors such as your age, CIBIL score, and existing loans. Co-applicants' details will also be a factor in the equation.
It is suggested to close all other major loans prior to applying for a home loan. Having less debt in other areas will increase your eligibility for a larger home loan, and the same applies to the co-applicant too. Having a lot of debt will decrease their eligibility and impact the joint loan application.
Follow and Connect with us: Twitter, Facebook, Linkedin, Instagram