Insurance is a crucial financial instrument that supports individuals in securing their family's future. Home loan insurance and term insurance are both important forms of insurance. Even though home loan insurance has certain benefits, experts suggest that term insurance can be a more cost-effective alternative.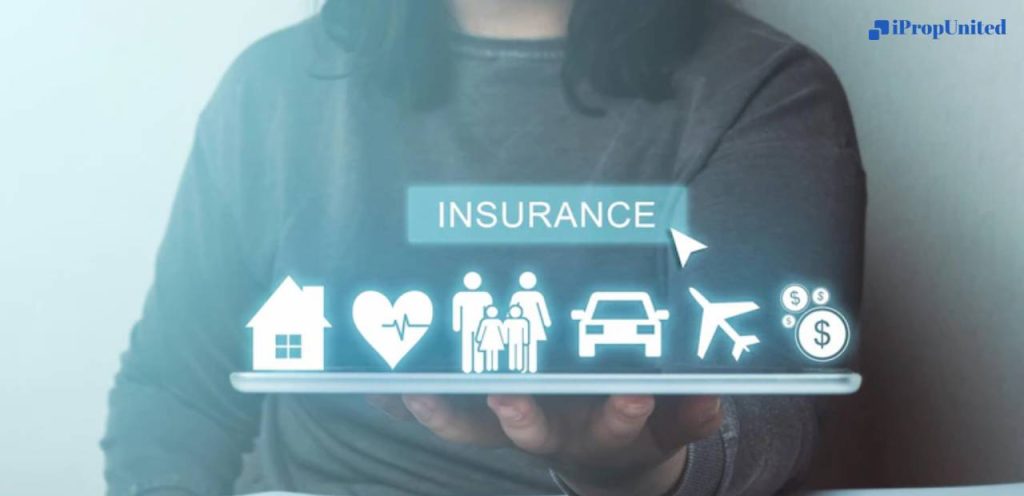 Term insurance and home loan insurance are different types of insurance for home mortgages. Let's first understand how insurance helps you in challenging circumstances.
Insurance for home loan
The uncertainty of life necessitates that home loan borrowers make loans insured against contingencies such as death, disability, disease, and unemployment. It enables the borrower or his family to pay back the outstanding loan balance even under difficult circumstances and keep their home. Additionally, insurance coverage provides tax advantages under certain conditions. 
Wishfin CEO, Rishi Mehra, agrees with the idea of having a cover for your liabilities, such as a home loan. A term insurance plan can be a cost-effective option compared to a home loan insurance plan. 
What is term insurance?
Term insurance is the cheapest form of life insurance, which allows the dependents of the insured person to pay a lump sum amount in case of his death. One can extend such insurance policies to include illness as well. Experts said that a term insurance plan can cover all liabilities, including the home loan. Instead of buying a separate home loan insurance policy, the coverage can be increased at the time of buying a home loan if the insurance coverage is insufficient. 
It is crucial to understand that home loan insurance and home insurance are two different things. Home insurance ideally covers either your building and the belongings inside your house or both depending on the policy. However, home loan insurance is similar to a life or term insurance policy. The only difference is that as the loan tenure goes forward the cover amount keeps reducing. For example, assume that you take a Rs 2 crore loan today and a Rs 2 crore home insurance. In this case, your life is covered by Rs 2 crore, but this amount will reduce every year as you pay the EMI. In case of the death of the policyholder, the insurance company will pay the bank whatever the sum assured for that year. If it is higher, the remaining amount is paid to the nominee or if it is lower then the nominee has to pay the remaining amount. 
Key features of term insurance 
Period
The tenure of term insurance policies varies from five to 25 years and can be extended for a lifetime. 
Tax benefits
Term insurance enjoys tax benefits under Section 80(C), 10(10D), and in certain cases, under Section 80D as well.
Age criteria
The minimum age requirement for term insurance is 18 years, and the maximum age limit is 65 years, optional add-on benefit can be availed at your preference.
Survival/maturity benefits
A standard term insurance plan does not provide any survival or maturity benefits. Those looking for the same can opt for Term Return of Premium (TROP) plans. 
How does term insurance fare against home loan insurance?
Compared to home loan insurance for the same sum assured, term plans are reasonable.

Home loan insurance plans are generally packaged with the mortgage. You won't be able to compare the policy being given with others in the market because banks frequently tie up with particular insurance providers. Meanwhile, term insurance can be purchased separately in the open market after comparing the services offered by all insurance companies.

Banks might not allow you to pay for the insurance separately in case of home loan insurance. The premium tends to raise the Equated Monthly Instalments because it is generally included in the amount paid toward the overall loan amount (EMI). In contrast to home loan insurance, term insurance premiums can be paid separately and do not incur interest.

A

s the debt is paid off, the cover provided by home loan insurance is reduced. However, with a term plan, the insurance coverage is continual and can help the borrower's family in the case of untimely death.

The borrower might lose the entire premium paid for loan insurance during the foreclosure of the home loan, but term plans are free of such risks and will constantly provide coverage even if a loan gets foreclosed. 

In case of a term plan, you can easily transfer your loan to another bank without losing the paid premium. While in the case of home loan insurance, most policies expire on transferring to another bank and you may lose the entire or part of the paid premium. 
CEO of Reliance Home Finance, Prashant Utreja shares "A term insurance plan is always better compared to a home loan insurance plan due to the multiple benefits the former offers. A term insurance plan covers liabilities even beyond a home loan, including a vehicle loan, personal loan, and health insurance, but a home loan insurance covers the liability amount only equivalent to the home loan. Thus the liability amount reduces with every EMI of the home loan paid. 
In case of the untimely death of the home loan borrower, the term insurance provides the entire covered amount to the dependents that can be utilized for other purposes also. However, a home loan insurance plan fetches death claims only equivalent to the loan amount which is paid directly to the lender without the involvement of the borrower's survivor.
If your liabilities only involve your mortgage loan, you might want to think about purchasing home loan insurance because the sum assured decreases on the reduction of the outstanding loan. However, once term insurance is bought, it covers a certain amount for a fixed time with a constant premium". Additionally, a small portion of term insurance includes coverage for critical illness in addition to life insurance. While many people purchase home loan insurance when purchasing a new house, term insurance can also be quite advantageous. 
Follow and Connect with us: Twitter, Facebook, Linkedin, Instagram