Bharat Pe co-founder Ashneer Grover's house is a combination of luxury, classic interiors, and antique collections, from gold plated coasters to the only green Porsche in Delhi. 
In a recent video of Brut India, the millionaire former Shark Tank India judge and his wife, Madhuri Jain, gave a tour of their Delhi house. The couple shared their struggle with finding the right house of the same size in South Delhi. They revealed how they had strived to find the right house in the city.
The house comprises a range of hand-painted computer generated images that give it a traditionally modern look. Ashneer said he liked the layout of the house that was designed by the two couples.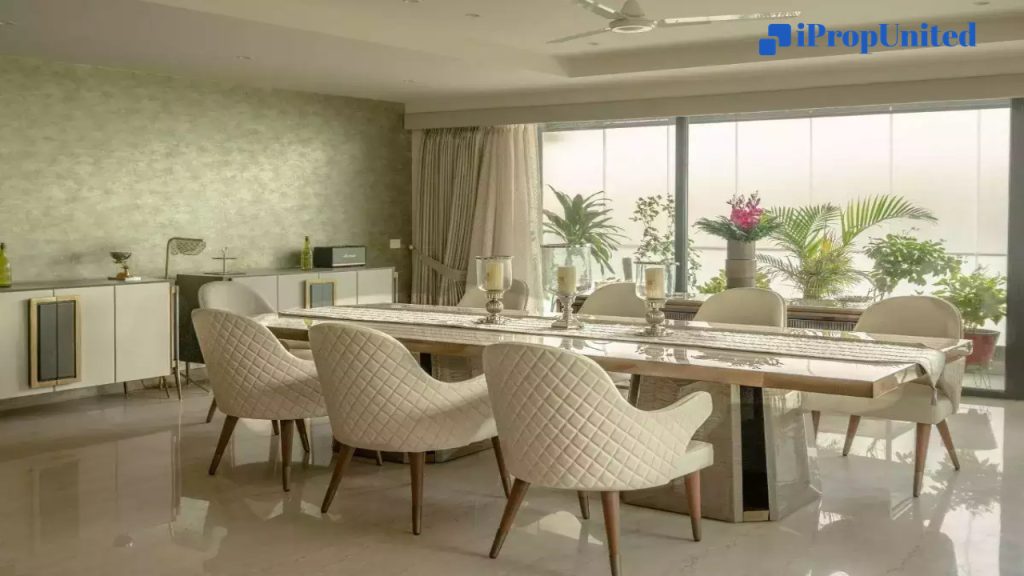 Madhuri showed her favorite space of the house in terms of aesthetic, which is a living area with a tea table with gold-plated coasters and ivory couches. The trophy corner of the house has a portrait of Ashneer Grover that was gifted by the team of Shark Tank India after season one.
When asked about which version of the businessman she likes the most, Madhuri replied that she used to like him as a shark, although this version is better.
The couple revealed that they are complete teetotalers while showing their in-house bar adjacent to the living area. Ashneer said the bar is for his father and for guests. Further they showed the rumored 10 crores ivory-coloured dining table. The couple mentioned how the table was rumored to be worth Rs 10 crore and became infamous on social media, and how he had installed a pulley in the house to get the huge table inside.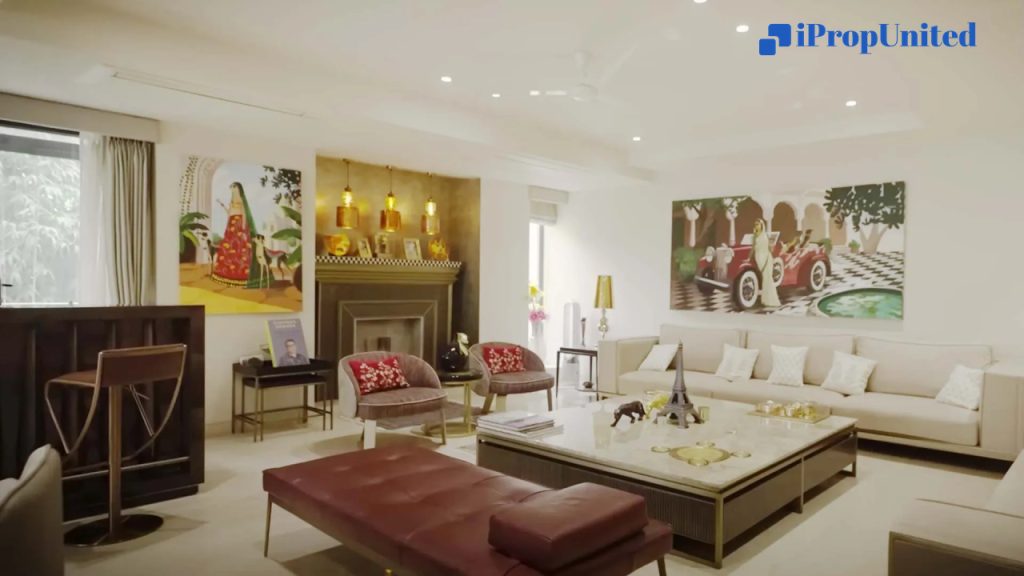 The couple also showed a 50 meters long corridor in their house that was used as a  jogging path for Ashneer during his sessions with his personal trainer.
Madhuri also shared that Ashneer is a big shopaholic who needs someone to stop him while he is shopping. After giving a tour of their kids' room, the couple showed their kitchen and bedroom. The bedroom was illuminated by the light coming from a big French window and had soft grayish walls and a bedside table filled with 'healthy snacks'.
Eventually, Ashneer gave a glimpse of his personal garage, which also consisted of a green colored Porsche, which is claimed by millionaire to be the only one in this color in Delhi.
Follow and Connect with us: Twitter, Facebook, Linkedin, Instagram