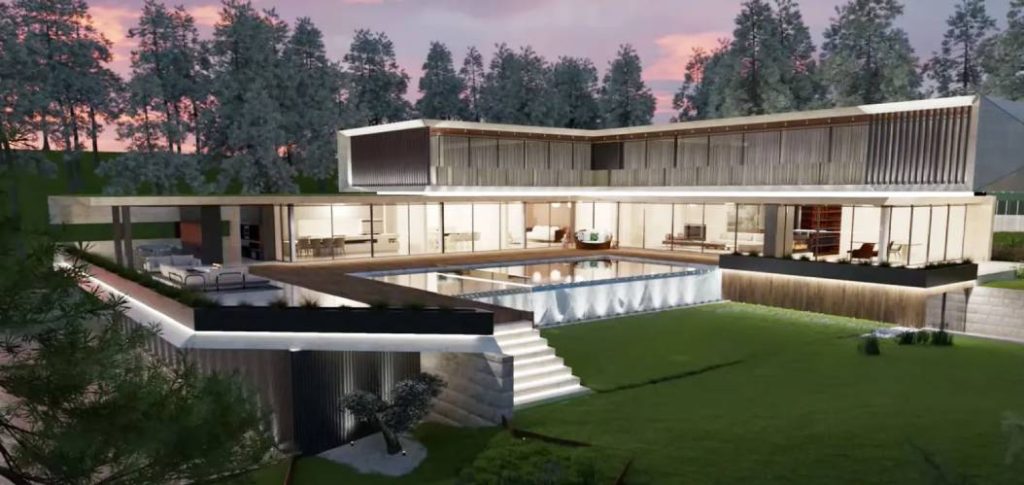 Amidst rumors of his returning to Sporting Clube de Portugal, the football star Cristiano Ronaldo has bought a luxurious mansion that is said to be the most expensive home in his homeland, Portugal. As per the report by several publications, Ronaldo may leave Manchester United after the upcoming World Cup in Qatar and return to Sporting CP, the club where he began his career, this could possibly be one of the reasons why he bought a new home in Portugal.
According to Forbes, Ronaldo is the world's third-highest-paid athlete in 2022, earning $60 million (approximately Rs 495 crore) on the field and $55 million (approximately Rs 453 crore) off it last year. According to Insider, Ronaldo, the highest goalscorer in football history, has earned more than $1 billion (approximately Rs 8,241 crore) during his illustrious career. The ace footballer owns a number of properties across the world including a $1.8 million (Rs 14 crore approx) villa in Marbella on the Costa del Sol, a $9.7 million mansion (Rs 79 crore approx) in Madeira, and an $18.5 million (Rs 152 crore approx) apartment in Trump Tower, New York City. 
His latest purchase, which is Portugal's most expensive home is one of the most expensive residential areas in the European country. The mansion is located in the Cascais region of Quinta da Marinha. As per Sportskeeda, the three-floor mansion is 40 km from Lisbon and has an indoor area of 2,720 square meters and an outdoor area of 544 square meters with lots of open space and a large swimming pool. The south-facing location offers mesmerizing views of the Atlantic Ocean and comprises an elevator and solar panels. The garage has space for up to 20 cars.
The mansion is worth $11 million (Rs 90 crore approx), but the value will go up to a whopping $21 million (Rs 173 crore approx) with all the refurbishing, as per MARCA. According to Sportskeeda, Ronaldo's wife Georgina Rodriguez and friend Paulo Brito re-designed the villa. Brito has decorated all of Ronaldo's other homes. the details of the villa are ultra-luxurious from an exclusive Louis Vuitton mural to Italian marble.
Ronaldo, a five-time Ballon d'Or winner and four-time European Golden Shoe winner, has a net worth of about $500 million (roughly Rs. 4,124 crores). The 37-year-old is the most popular user on Instagram with 493 million followers, and according to Forbes India, one endorsement post earns him Rs 19 crore.
Follow and Connect with us: Twitter, Facebook, Linkedin, Instagram