For decades, Bollywood superstars have preferred real estate as a form of investment. These powerful people wisely put their money into real estate, from sea-facing luxury bungalows to spectacular multi-story penthouses, to benefit from the constant increase in property values. Here's a look at some of the recent multi-million dollar celebrity home sales that have been documented. 
Despite COVID making the last two years the most difficult, Bollywood celebs have increased their spending on expensive real estate. Actors like Ranveer Singh, Hrithik Roshan, Shahid Kapoor, Ajay Devgn, and Janhvi Kapoor are among the top competitors for the most expensive home purchases in India over the past five years, with property values ranging from roughly Rs 40 crore to approximately Rs 120 crore. These celebrities have done all possible to have a home that genuinely stands out, from magnificent homes to architectural wonders. The reasons behind these homes' excessive pricing and the rising trend of celebrity real estate investing are listed below. 
Owner of Sushil Enterprises, Sushil Dabrai "Buying such opulent homes has always been a popular habit in India, especially in Mumbai. But, during the epidemic, it accelerated since a home office was now absolutely necessary. Celebrities made purchases because they wanted a portion of their home office. They desired a better, more sustainable workplace environment, which required additional room, rather than simply duplicating the current one. Even many from the upper middle class feel influenced by their homes. As a result, 3 and 4 BHK apartments with carpet areas of 1,000 to 2,000 square feet have been selling like hotcakes. They range in price from Rs 3.5 crore to Rs 8 crore, with a price per square foot of between Rs 40,000 and Rs 60,000. All of the celebrity residences cost more than Rs 60,000 per square foot.
India's most expensive celebrity homes
Couple Deepika Padukone-Ranveer Singh
Ranveer Singh and Deepika Padukone, a Bollywood power couple, recently bought a sea-view quadruplex property in Mumbai's Sagar Resham Co-Operative Housing Society. The extravagant home, which is located next to superstar Salman Khan's flat and Mannat's in Galaxy, costs a whopping Rs 119 crore. The opulent building spans four levels, from 16 to 19 stories, and is around 11,266 square feet in size. It also has a 1,300 sq ft private terrace and 19 parking spaces. Around Rs 7 crore in stamp duty was paid for the property. According to reports, premium properties in Juhu and Bandra's top locations may be purchased for between Rs 50,000 and Rs 90,000 per square foot.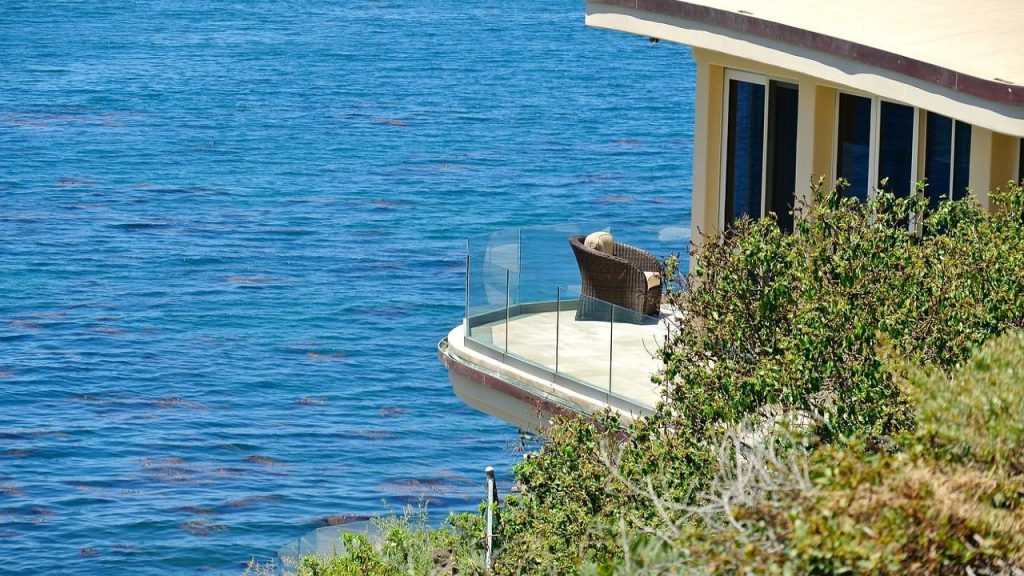 The pair has previously invested in a four-bedroom flat in Prabhadevi, South Bombay, valued at Rs 20 crore, and a lavish villa in Satirje, Alibaug, valued at Rs 22 crore.
Khan, Shah Rukh
Mannat, the residence of Bollywood's King Khan, requires no introduction. At Bandra, Mumbai, Shah Rukh Khan's home, "Mannat," has a view of the Arabian Sea. The opulent bungalow has many bedrooms, a library, a gym, a private auditorium, and other amenities. It is 27,000 square feet in size. Thousands of tourists congregate outside the cottage every day to take selfies and meet celebrities, making it a popular tourist destination.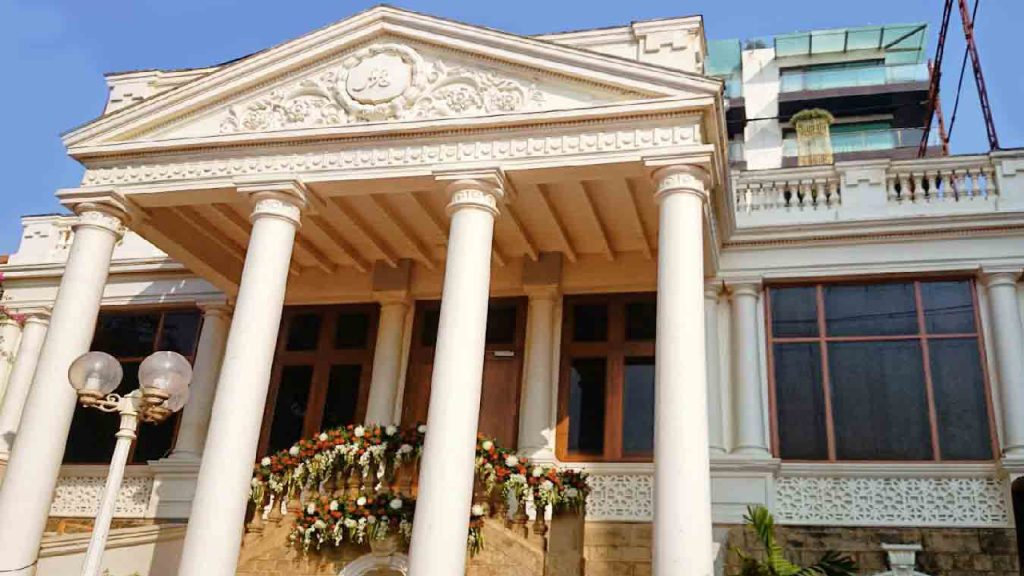 The Mannat home was created in partnership between Kaif Faquih and Gauri Khan, Shah Rukh Khan's wife and a well-known interior designer. Two living rooms in the six-story estate are furnished with M.F. Husain paintings and antiques. Elevators provide excellent connectivity throughout. A private bar, entertainment areas, and a kids' playroom are all located on the floor of the house that is devoted to entertainment. Due to its neo-classical architecture, it consistently ranks among the most costly celebrity homes in India, with an estimated cost of Rs 200 crore.
Hrithik Roshan
Hrithik Roshan, known as the 'Greek God of Bollywood', spent Rs 97.5 crore and about Rs 2 crore in stamp duty in October 2020 to buy an apartment and a penthouse with a panoramic view of the Arabian Sea on the Juhu-Versova Link Road in Mumbai. At Andheri West's Mannat Apartments, the building's three stories contain the 38,000 square foot property. According to sources, the property's 15th and 16th floors are a duplex with more than 27,500 square feet and a value of Rs 67.5 crore. The actor also paid Rs 30 crore for a second property on the 14th floor, measuring more than 11,000 square feet. There are 10 parking spaces available at the property, as well as a 6,500-square-foot patio.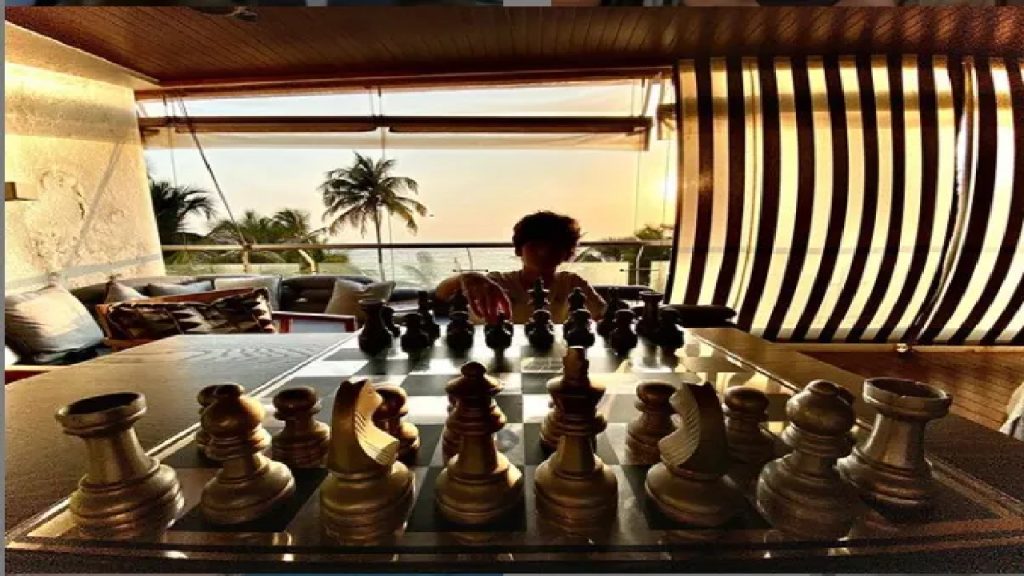 In addition to this, the Roshans also possess opulent homes in Juhu, a Paras bungalow, and a five- to seven-acre farm in Lonavala.
Shahid Kapoor-Mira Kapoor
In June 2018, Bollywood star Shahid Kapoor made a lavish flat purchase on the 42nd and 43rd floors of the Tower B of the opulent Three Sixty West in Worli, Mumbai, which is just across from the Bandra-Worli Sea Link. The actor spent close to Rs 56 crore on the house, plus the State received around Rs 3 crore in stamp duty. Almost 8,600 square feet of space have been developed by Oasis Realty, a partnership between Oberoi Realty and Sahana Development Company. It consists of two blocks, one of which is inhabited by individual houses and the other by the Ritz-Carlton Hotel, a partner in hospitality. The actor also has another seafront home, valued Rs 30 crore, in the Praneta Building on Juhu Tara Road.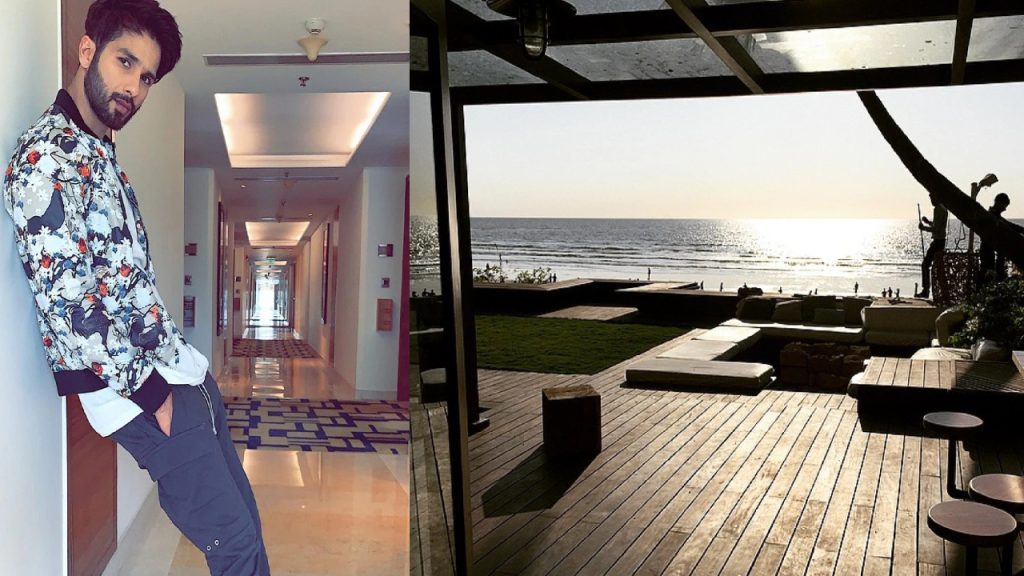 Janhvi Kapoor 
Janhvi Kapoor, a fresh face in Bollywood, paid Rs 39 crore for an opulent flat that spans three stories, from the 14th to the 16th, in Juhu Vile Parle Development (JVDP) Project in Juhu, Mumbai. The actress will be neighbours with luminaries from the industry including Amitabh Bachchan, Ajay Devgn, and her uncle Anil Kapoor. The triplex building is more than 4,000 square feet in size and has six private parking spaces. Previously, the actress spent the majority of her formative years in the Lokhandwala home of her parents.
The actor signed the contract in December 2020, paying 78 lakh rupees in stamp duty for the flat and taking out a 23 crore rupee home loan. The reduction in stamp duty from 5% to 2% from September 2020 to March 2021, according to Dabrai, "combined with historically low loan rates, encouraged homebuyers from all walks of life to conclude the purchases."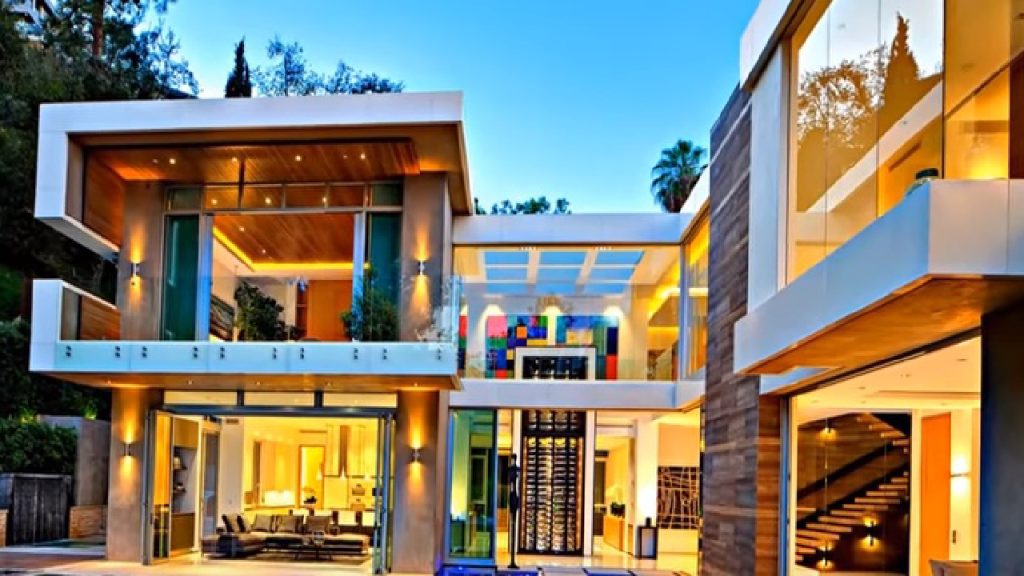 Ajay Devgan 
Ajay Devgn has one of the most costly celebrity mansions in India.
Ajay Devgn, another star on the list, purchased a second residence in the same neighborhood as his bungalow, Shiv Shakti, in Juhu's Kapole Co-Operative Housing Society. Devgn paid Rs 60 crore for the property and Rs 2.37 crore in stamp duty in December 2020. According to reports, a house loan of almost Rs 19 crore was used to purchase the property, which measures over 6,500 square feet.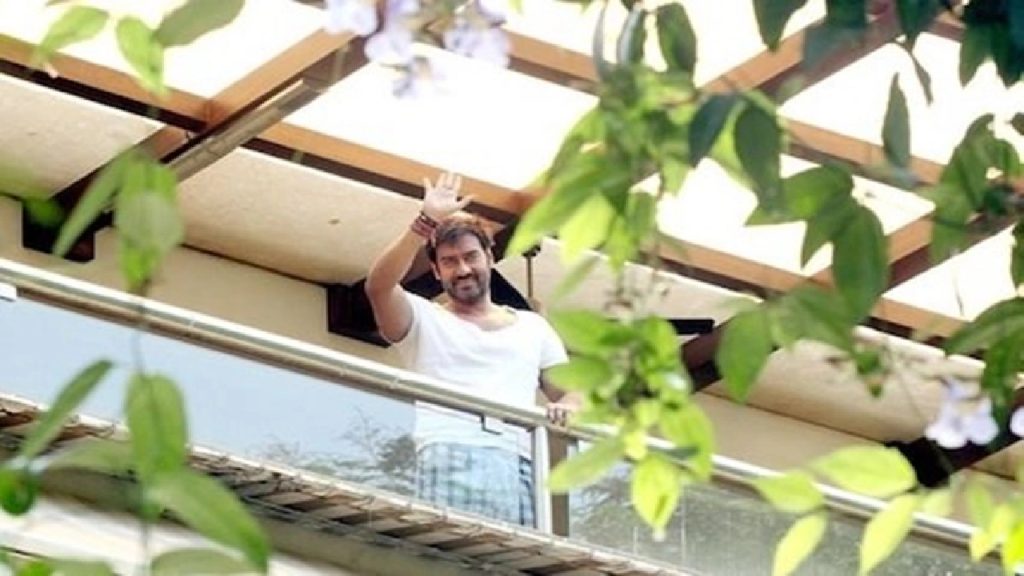 Now valued at around Rs 30 crore, the actor's principal mansion is well-known among visitors to the city who come to see the homes of famous people.
Mumbai's real estate market is diverse since it serves a variety of homebuyers. In the wake of the consistently increasing real estate demand and capital returns, additional celebrities, including Alia Bhatt, Amitabh Bachchan, Arjun Kapoor, and Rashmika Mandanna, to name a few, signed multi-crore deals in the posh micro-markets of Mumbai and Goa. These actors made some of the most jaw-dropping real estate investments.
Follow and Connect with us: Twitter, Facebook, Linkedin, Instagram