New Delhi: India's residential real estate sector is anticipated to gain progressive momentum in Budget 2023-24 to boost the country's weakened affordable housing segment. Government roll-out incentives in 2015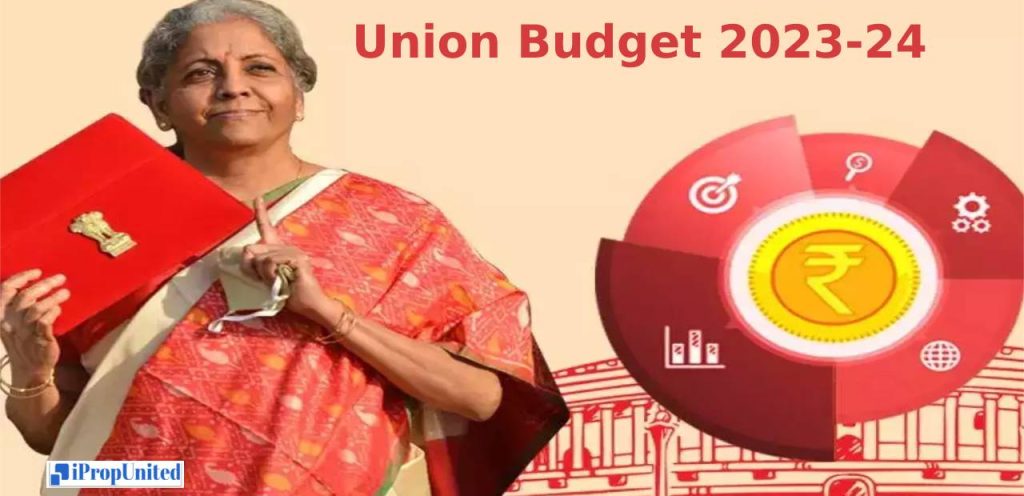 Following the government's 2015 launch of incentives, the market recovered and gained "respect" among both consumers and developers. However, the pandemic had a significant negative impact on the market for affordable housing, with both demand and supply declining to historic lows. 
A survey by ANAROCK Property Consultants, reveals that demands for affordable housing decreased negatively. On average, 39 percent of property seekers in the top 7 Indian cities were eager for affordable homes priced within Rs 40 lakh. The demand fell to the lowest in the last year, with just 26 percent of property buyers showing their interest to purchase in this budget segment. 
There are a number of unsold stocks throughout the top 7 cities. By the end of 2022, there were 6.30 lakh unsold units in the top 7 cities, and more than 27% of those were for affordable housing. Since the pandemic, demand for this market has remained low, so the government must prioritize revitalizing it. The upcoming budget offers a chance to do this. 
What can the Budget 2023 do?
Anuj Puri, Chairman – of ANAROCK Group, says that one potential way the Budget can intervene is by revising the price bandwidths for homes that qualify as affordable housing, in accordance with the unique market dynamics of various cities. "At the present time, units with a carpet area of 60 square meters qualify for various affordable housing benefits. While this is appropriate, the uniform price range for affordable housing of up to INR 45 lakh is out of step with the realities of the market in the majority of major cities.
Rs 45 lakh or below is significantly low in a city like Mumbai, where it should be increased to INR 85 lakh or more. The price range should be raised to INR 60-65 lakh in other major cities. This would increase the number of properties that qualify as affordable housing, allowing a greater number of homebuyers to benefit from government subsidies such as reduced GST at 1% without ITC.
"More tax sops for housing end-users and investors for affordable housing would also boost demand, the current tax rebate of INR 2 lakh on housing loan interest under Section 24 of the Income Tax Act must be increased to at least INR 5 lakh. This will add momentum to housing demand, particularly in the cost-sensitive affordable segment", says Puri.
Budget 2023-24 can also boost the government's affordable rental housing scheme which was launched post the pandemic. The lower income groups were facing severe restrictions as a result of Covid-19, and many of them abandoned their plans to purchase homes entirely. The government can use the budget to reward ARHCs (Affordable Rental Housing Complexes), which can fill the gap until lower income groups' capacity to purchase homes improves, to give its Housing for All vision more momentum. 
With a view to developing ARHCs on developer-owned vacant land for 25 years, the government had rolled out incentives such as use permission, 50% additional FAR/FSI, concessional loan at priority sector lending rate, and tax reliefs at par with affordable housing in order to entice private participation in this initiative. However, the low yields of affordable rental housing were a major deterrent. Despite the fact that funding for such projects will be offered at reduced rates, the majority of players believe that developing ARHCs on already scarce land acquired at high prices in the major cities is not feasible. In order to finally start building Affordable Rental Housing Complexes across the nation, there is a chance to introduce more deal-sweetening measures in the budget.
Follow and Connect with us: Twitter, Facebook, Linkedin, Instagram