A meeting was held with senior officials of the realtor recently as the takeover of DLF 1, 2 and 3 missed another deadline set by MCG, but it remained inconclusive since they sought more time to complete the deficient infrastructure work, officials said.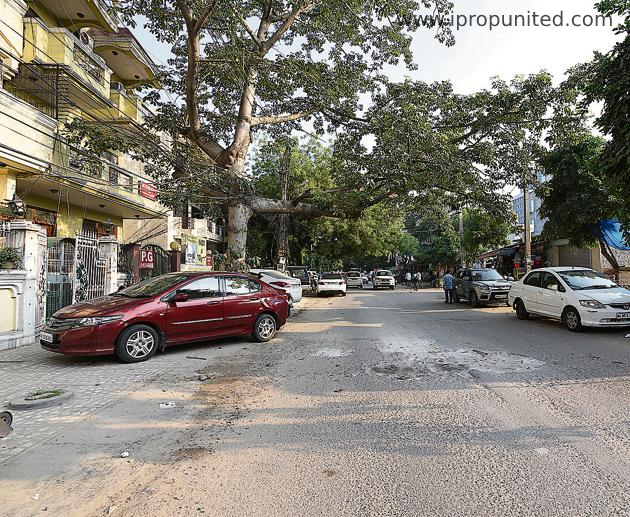 MCG officials said that the deadline got over last year on December 31, but the developer has not yet started work on internal roads. Report will be submitted to the state government by the civic body on the status of the takeover of the three private colonies.
Vivek Gill, MCG's superintending engineer-2, said, "Last week, we held a meeting with the DLF representatives. They have not done any work and want more time. We have not extended their deadline and will now submit a status report to the state government for them to take further action."
CM of Haryana Manohar Lal Khattar, at one such grievance committee meeting in October 2021, directed the developer that they have to complete the deficient infrastructure work by December 31.
Rama Rani Rathee, councilor of ward number 34 said, "Neither DLF wants to hand over the colonies nor the MCG is keen on taking them over, as a result of which the residents are suffering. The civic works of the DLF colonies are pending."
"The civic body was earlier maintaining the parks, which they have now stopped, and the tenders of certain projects in the DLF colonies are also put on hold. The outcome is that the residents are deprived of the basic civic amenities," she added.
The councilor also mentioned that she would raise the issue of the pending takeover of the colonies at the next House meeting. "The MCG, meanwhile, should lay additional water lines to ensure adequate supply to all the residents. The engineering department should prepare estimates for other works."
Dhruv Bansal, Qutub Enclave RWA spokesperson said, "For example, we are grappling with garbage disposal issues. Ecogreen claims that they are not allowed inside the colonies and unauthorized vendors are picking up the garbage, which has also now stopped due to lack of management."
"Another issue is pruning of trees. Whenever we approach the MCG on the issue, they cite the pending takeover to avoid helping us. Basically, the residents are not getting any services," he added. DLF did not comment on the matter.
Follow and Connect with us: Twitter, Facebook, Linkedin, Instagram