GURUGRAM: In a significant development, the forest department has uncovered the presence of illegal farmhouses spanning approximately 50 acres within the protected Aravali plantation area across seven villages in Gurgaon.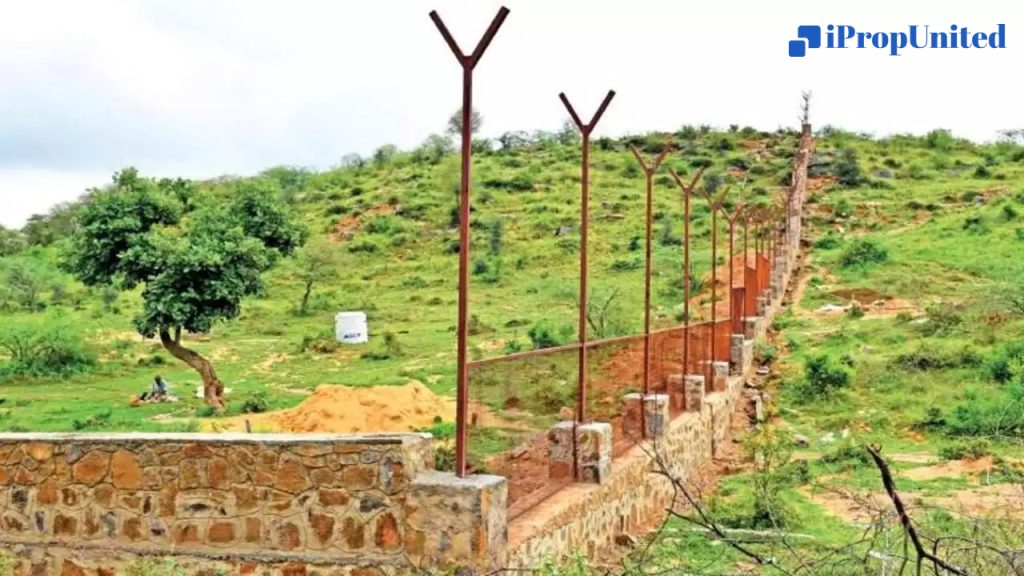 According to officials, the department has issued 50 notices, granting the violators until the end of this month to dismantle the structures. Failure to comply by May 31 will result in the department carrying out a demolition drive next month. Following a survey, it was discovered that unauthorized construction had taken place in Manesar, Shikohpur, Sahrawan, Naurangpur, Sakatpur, Ghata, and Behrampur.
Range officer Karmaveer Malik (Gurgaon) stated, "Illegitimate houses and farmhouses have been identified on land designated for the Aravali plantation project. Showcase notices have been issued, mandating the removal of these illegal structures. Failure to comply with this order will result in the demolition of these houses."
Areas encompassed by the Aravali Plantation project are classified under the Forest Conservation Act of 1980, which strictly prohibits tree felling and non-forest construction.
This survey by the forest department was initiated following a report published by TOI on May 13, revealing that 35 acres of Aravali forest area, also part of the Aravali Plantation project, had been leveled to construct farmhouses near the Golf Course Road Extension in Behrampur village. The presence of construction workers within the fenced-off compounds and satellite imagery depicting the area's significant loss of greenery over the past five years further confirmed the findings.
Experts expressed concern over the blatant disregard for laws protecting the Aravalis. Forest analyst Chetan Agarwal remarked, "The scale of construction in the Aravalis is alarming. We hope that the forest department can promptly remove these encroachments, allowing for a plantation drive during the upcoming monsoon."
Ecologist and wildlife expert Sunil Harsana highlighted that the forest area in this region forms an essential wildlife corridor. "Engaging in non-forest activities not only impacts forest coverage but also disrupts wildlife distribution patterns. Consequently, the region is prone to increase human-animal conflicts," he warned.
The Aravali plantation project, initiated in the 1990s to restore approximately 33,000 hectares across six districts of Haryana, was notified under the Forest Conservation Act (FCA) following a Supreme Court ruling in 2004. With merely 3.6% of its total land classified as forests, Haryana has one of the lowest forest cover percentages among all states in India.
Follow and Connect with us: Twitter, Facebook, Linkedin, Instagram