The Juhu Wireless Affected Residents Association (JWARA), which represents more than 20,000 families residing in Mumbai's Juhu area, has recently reached out to the Brihanmumbai Municipal Corporation (BMC), also known as the Mumbai Civic Body, in hopes of obtaining long-awaited redevelopment approvals. Despite their efforts, these approvals have been pending for nearly two decades.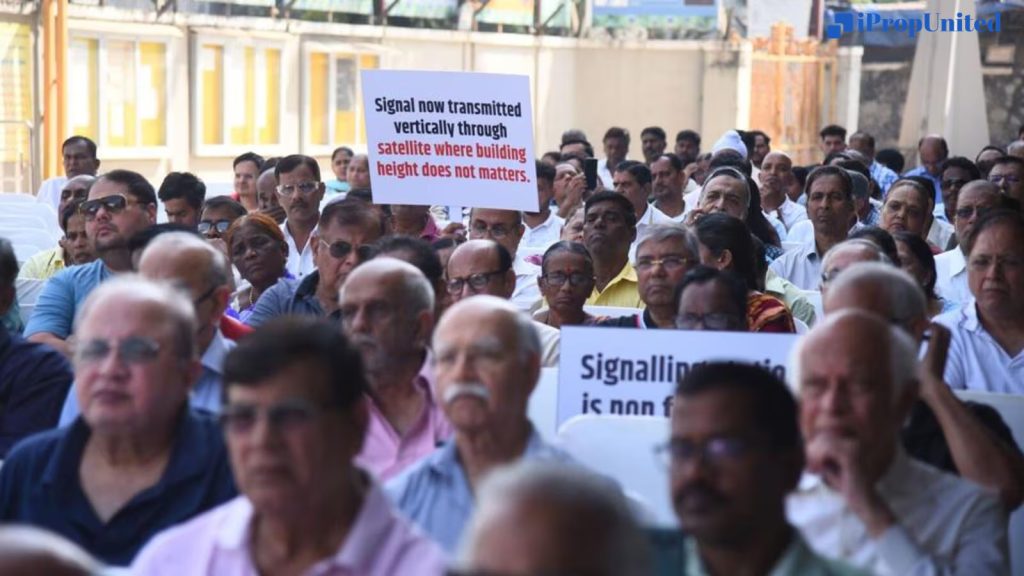 The delay in approvals is attributed to the lack of a no-objection certificate (NOC) from the defense ministry, which has a facility situated in the vicinity. Residents argue that their buildings, ranging from 40 to 60 years old, require redevelopment. However, due to restrictions imposed on structures in close proximity to defense land, permission for redevelopment has been denied. Consequently, numerous redevelopment projects, with an estimated value of around Rs 20,000 crore, remain stagnant or unable to commence in the Juhu area of Mumbai.
According to residents, a notification issued by the Ministry of Defense in 1976 restricted construction within a 457-meter radius of a wireless station that provides communication infrastructure to the defense forces. The notification stipulates that construction beyond 15.24 meters within this radius is prohibited near defense installations.
"The notification was issued in 1976 but was not being implemented effectively. However, post-2010, the Indian Army started issuing stop-work notices and withholding NOCs for redevelopment projects. If the notification had been adequately enforced, these buildings would not have been constructed in the first place. Today, I reside in a 35-year-old building that desperately requires redevelopment," expressed 51-year-old Mukesh Varma, a Juhu resident.
Another resident from the area, 78-year-old Bhupendra Lakdawala, said, "We approached the BMC to issue approvals for redevelopment, but we were instructed to obtain an NOC from the Indian Army. When we approached the Army, we were informed that only authorities could approach them, not individuals. So, where do we turn, and what are we supposed to do?"
Lakdawala continued, "Several buildings were initially demolished for redevelopment, but work was halted due to stop-work notices. Additionally, a building recently sought permission to add one floor to its existing structure, but the request was denied. Over the past 43 years, we have repaired our building at least 10 times, spending over Rs 60 lakh. How long can we continue repairing? Considering inflation, even minimal repairs would cost us no less than Rs 15 lakh. We hope that the state government resolves our issue with the central authorities."
Approximately 200 buildings are believed to be affected by this predicament, with an estimated redevelopment cost of Rs 100 crore for each structure. Considering the 40-acre area occupied by these 200 buildings, the total redevelopment cost could reach Rs 20,000 crore.
Varma emphasized, "We are currently grappling with redevelopment projects worth Rs 20,000 crore that are either stuck or unable to proceed due to the lack of approvals. As the monsoon season approaches, all residents are concerned about the structural stability of their buildings. Therefore, we earnestly request the authorities to address our difficulties by granting the necessary permissions."
Municipal Commissioner Iqbal Singh Chahal, when approached for comment, redirected queries to the BMC's development plan department, claiming unawareness of the matter.
An anonymous source from the Ministry of Defence stated, "The restrictions were lifted in December 2022; however, this decision was subsequently reversed. The matter is currently being examined at a higher level, and a resolution will be reached soon."
Follow and Connect with us: Twitter, Facebook, Linkedin, Instagram