New Delhi: Mindspace Business Parks REIT announced a Rs 284.6 crore distribution to unit holders on Monday, following a 22% increase in net operating income to Rs 455 crore for the quarter ended December. It reported a net operating income of Rs 373.7 crore in the year-ago period.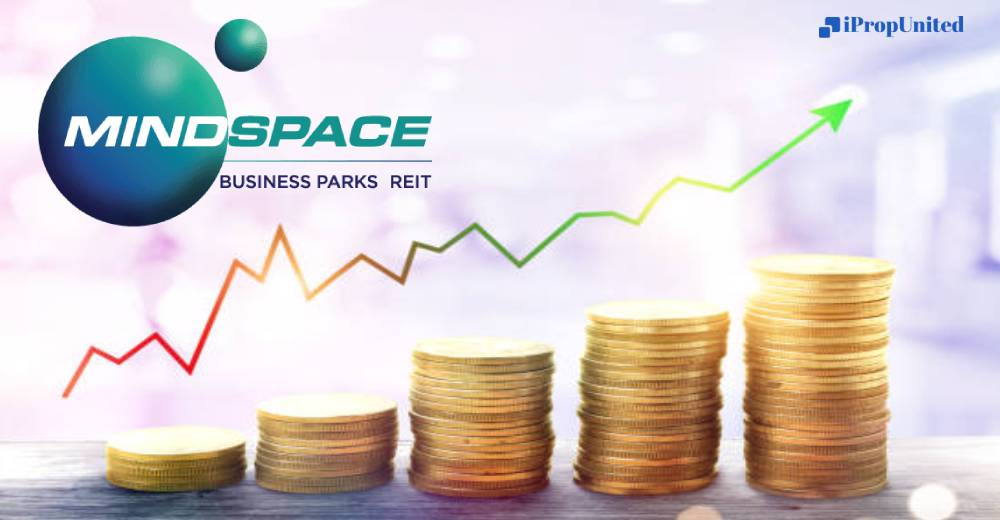 The company said in a regulatory filing that its gross leasing was noted at 1.3 million square feet in the third quarter of FY23, taking cumulative leasing from April-December to 3.5 million square feet. 
The committed occupancy rate further increases to 88.3 percent.
Chief Executive Officer of Mindspace Business Parks REIT, Vinod Rohira said that despite the challenging economic environment, the committed occupancy of the portfolio jumped by 400 bps to 88.3 percent during the first nine months of FY23. Our strong performance further inspires to bring forward strategic supply and pursue another value accretive redevelopment opportunity in one of India's top-performing micro-markets.
Mindspace REIT plans to enhance the growth pipeline by redeveloping a 1.6 million square feet area at Madhapur. 
In the third quarter of this fiscal year, its total revenue increased from Rs 441 crore to Rs 544 crore in the year-ago period. Net profit decreased from Rs 145.6 crore to Rs 126.5 crore mainly on higher interest cost. 
Mindspace Business Parks REIT, sponsored by K Raheja Corp Group, listed on the Indian stock exchange in August 2020. It owns office portfolios in the Mumbai Region, Pune, Hyderabad, and Chennai.  
The portfolio comprises a total leasable area of 32 million square feet, including the completed area of 25.6 million square feet, 1.8 million square feet of area under construction, and 4.6 million square feet of future development. The portfolio consists of 5 integrated business parks and quality independent office assets. 
Follow and Connect with us: Twitter, Facebook, Linkedin, Instagram