Residents were joined by their neighbours at Ajnara Homes in Sector 16B. Residents have been protesting for the past 71 days at the site where the builder is yet to finish the construction of 2 towers.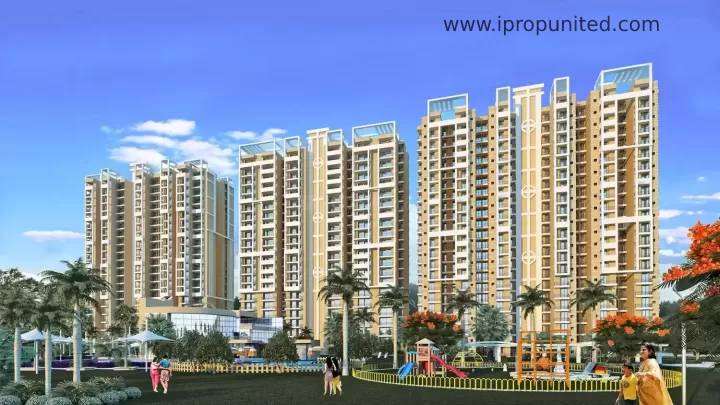 On Sunday residents of Ajnara Le Garden society came to the streets to protest against the builders. In sector 16 residents are demanding the immediate completion of the clubhouse, five unfinished towers and other facilities promised by builders.
Residents reported that at the meeting on June 2, the builder promised to complete the construction of the clubhouse. Residents claimed that the speed of the work is too slow. if the clubhouse is going to take 9 months then 5 towers will take much longer to be completed.
Mukesh Gupta, a resident commented "Residents have been facing problems for the past years due to the developer's failure to provide facilities in the society. The builder has taken money in advance from everyone but failed to build the facilities including the club, swimming pool, gym and park. We have been protesting since April 2, but till now no permanent solution has been provided by the builder."
A letter submitted by a resident to the Greater Noida Industrial Development Authority says that "in some towers of the society, there are problems of cracks in walls and water leakage".
Ajnara Realtech is now also accused of "illegally building temporary shops at the Le Mart market".
GNIDA cancelled the allotment of 8,178 sq. m. of the plot of Ajnara Le Garden in the previous month. This was the part of the 72,962 sq. m. that was allotted to developers in the year 2011. It's cancelled over non-payment of Rs. 63 crore dues after 11 years.
The spokesperson of Ajnara Realtech told "The developer is working on a plan to resolve the complaints. We have already submitted a timeline for completing the Le Garden's club, while an on-site meeting was held on Saturday at Ajnara Homes regarding the construction of the remaining two towers."
Follow and Connect with us: Twitter, Facebook, Linkedin, Instagram