On Monday, According to the officials, The twin towers – Apex and Ceyane – are set to be demolished on August 21.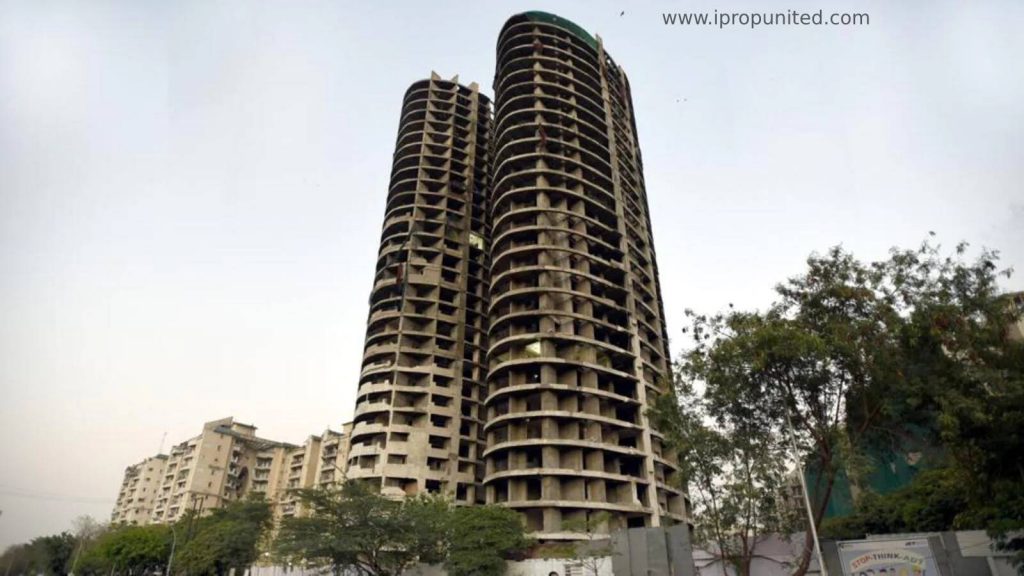 NOIDA: A recent study by UK based firm reported that the demolition is unlikely to cause any harm to nearby structural buildings.
Vibrock was hired by Jet Demolition to conduct the study and shared that vibration might cause some very minor cosmetic damage like cracks in fine plaster.
The study also covered the air overpressure and ground-borne vibration at the time the two towers will be brought down. It took into account the blast design, the weight and height of the two towers and Vibrock's in-house database of similar projects in the past.
The report said "The predicted ground vibration levels range from 22 mms (millimetre per second) to 34 mms at a separation distance of 10 metres to a most likely 3 mms to 5 mms at a separation distance of 100 metres. At the apartment block (Aster 2), a most likely 25 mms, to a maximum likely 36 mms is predicted. From the British Standard, levels of vibration for the prevention of hairline plaster cracking range from 15 mms to 50 mms depending upon vibration frequency. Where such worst case values exceed 15 mms there is some slight risk of some very minor cosmetic damage, i.e. the very finest of plaster cracking. The predicted vibration levels are however below the levels which would cause structural damage to the building."
Uttkarsh Mehta, a partner in Edifice shared "The report reiterates what we have been saying from the beginning. No structural damage will happen to the nearby buildings. The buildings constructed here are made to withstand earthquakes of 4-5 on the Richter scale."
Follow and Connect with us: Twitter, Facebook, Linkedin, Instagram