Commercial land is used to construct factories, warehouses, retail stores, and office buildings. They are situated in locations designated for industrial or commercial use. However, the conditions for buying commercial land range significantly from those for buying other types of real estate and are specific to each region.
In order to develop operations and engage in business activities, businesses may purchase commercial land. Due to the higher returns on investment, many people engage in commercial real estate primarily for the purpose of leasing it to tenants. But are you aware of the procedures and requirements for buying commercial real estate? What are the benefits and drawbacks of purchasing commercial real estate? The article below provides a thorough breakdown of the details to aid you.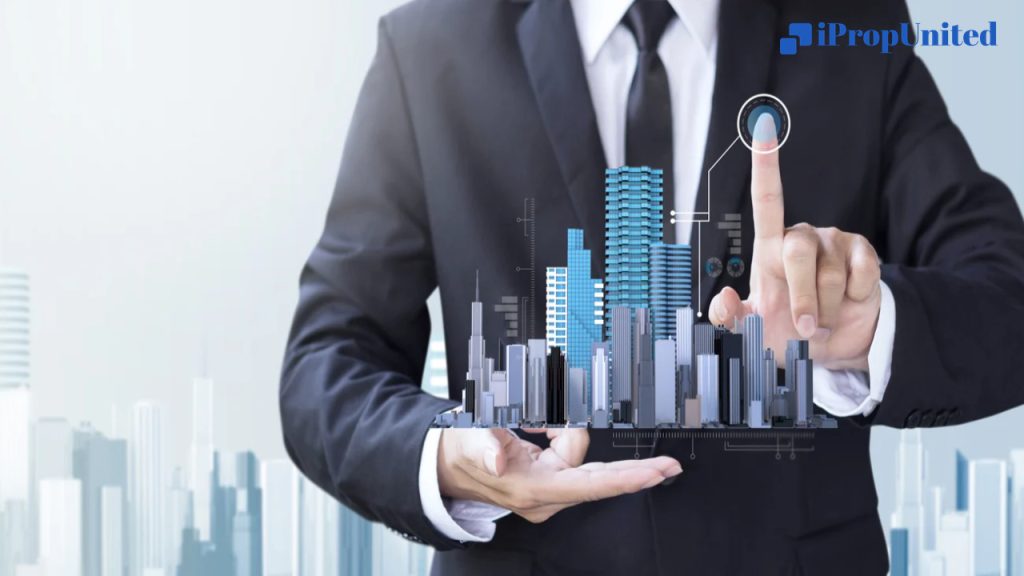 What is commercial property?
Every piece of property used for business purposes is referred to as commercial land, as the term suggests. Residential or agricultural uses are not permitted on these properties, which are explicitly designated for industrial and commercial activity. There are various kinds of commercial plots, each with unique characteristics and purposes. Because of its scarcity and usefulness as a location for establishing businesses, commercial property is also more expensive than residential land. Commercial land's price depends on its location, accessibility, size, and development potential. Its price and appeal are also influenced by variables including population increase, zoning laws, economic expansion, and planned infrastructure development.
Commercial land types
Some common types of commercial lands are listed below:
Retail Land: This category of commercial property is utilised for retail establishments such malls, department stores, and independent retail shops. Such lands must be positioned carefully if they are to attract customers.

Office Land: This category of commercial property includes both high-rise and low-rise office structures. The selection of lands for the construction of offices is heavily influenced by connectivity.

Industrial Land: These commercial lands are used for industrial purpose, warehouses, and distribution centres. Also, it might comprise data centres and facilities for research and development; they are typically found in remote regions.

Hospitality Land: It is commercial land used for hotels, resorts, or other hospitality-related companies.

Agricultural Land: Commercial land that is utilised for agriculture, such as farms and orchards. In recent years, organic farming has experienced extraordinary popularity.

Institutional Land: These types of land parcels are utilised to build institutions such as colleges, schools, and coaching facilities.

Mixed-Use Land: This category of commercial property consists of a variety of purposes, including office, retail, and residential space. High-rise skyscrapers or master-planned communities could be these properties.
Commercial lands are additionally color-coded. The government labels commercial areas with different colours to be used for diverse reasons.
This table shows various colour code for commercial lands.
| | |
| --- | --- |
| Colour | Land use |
| Red zone | land set aside for specific uses, such as those related to social infrastructure like schools, hospitals, or places of worship |
| Dark blue | Dedicated to retail, cinemas, and hospitality. |
| Dark yellow | Stands for grocery stores and shops. Yellow areas typically denote developments with residential and commercial components where about 33% of commercial activity is allowed. Only residential developments are indicated by light yellow. |
| Light blue | Associated with establishing business districts |
| Grey zone | Allows for the development of heavy industries and manufacturing plants. |
| Light purple or violet | Indicates industries and factory establishments |
| Dark purple or violet | Used to indicate development of technology-oriented industries |
Why buy commercial real estate?
Purchasing commercial land may be a wise choice for a number of reasons, including:
Possibility of long-term appreciation: Due to its limited supply and rising demand, commercial land tends to increase in value over time.

Consistent cash flow: The rental income and development earnings from commercial land can produce a consistent cash flow. You might be able to charge higher rentals or lease rates if you buy a business property in a region that is in high demand.

Portfolio diversification: Buying commercial real estate might help you spread your risk among several asset classes and diversify your investment portfolio.

Reduced maintenance and management costs: Commercial land has lower maintenance and management costs than other types of commercial assets.

Inflation Hedge: Commercial land can serve as an inflation hedge because both its value and the income it provides are subject to inflation.
What are the risks associated with purchasing commercial land?
Despite the potential advantages of investing in commercial real estate, there are a few potential drawbacks to be aware of:
High entry costs: Since commercial land is more expensive than the majority of other real estate assets, it demands a sizable initial investment.

Market instability: The value of commercial land is vulnerable to market volatility, which can be influenced by changes in the economy and interest rates. Periods of poor or negative investment returns may result from this.

Lack of liquidity: Commercial land is a costly asset that might be challenging to dispose rapidly.

Issues with regulations and zoning: Commercial properties are subject to a number of laws and zoning rules, which can restrict their usage and lower their value.

Environmental concerns: Pollution or contamination on commercial property can be expensive to clean up and can lower the value of your property. Business land may also be vulnerable to these dangers.
How can you protect yourself from legal issues?
Purchasing commercial real estate may necessitate adhering to a number of legal requirements. Here are some pointers for buying commercial property:
Check paperwork: Be sure that all necessary papers are in order, including land titles and zoning permits. Get a legal professional who can examine land-related contracts if you want to. A lawyer can also assist in identifying any potential legal responsibilities or hazards and offer advice on how to reduce those risks. This is significant since local regulations on commercial property investments vary; therefore, a local specialist might be able to help you more effectively.
Adhere to zoning regulations: To prevent any potential problems, make sure the site is designated for commercial use and that you adhere to all zoning requirements. If these rules are broken, there may be fines, penalties, or legal consequences.
Understand property tax: Be sure you are aware of the property tax ramifications of your investment, including any applicable exemptions or charges. It's crucial to speak with a tax expert because property tax regulations can differ depending on where you live.
You can identify and steer clear of any legal hazards associated with your investment by staying current on legal developments relating to commercial land investments, such as changes in zoning rules, tax regulations, and environmental restrictions.
Laws regulating commercial land 
Commercial land is governed by a variety of traditions and laws, both at the state and federal levels. They include land pooling, land ceilings, land zoning, and land usage, in addition to rent control, urban development, property tax, and property ownership. The principal guidelines that apply to land use include:
Indian Stamp Act, 1899 and Registration Act, 1908 

Right to Fair Compensation and Transparency in Land Acquisition, Rehabilitation, and Resettlement Act, 2013

Transfer of Property Act, 1882

Indian Easement Act, 1882

Indian Contract Act, 1872

Land Revenue Codes; Real Estate (Regulation and Development) Act, 2016 (RERA)
When is the right moment to exit from commercial land investment?
It can be difficult to know when to sell a commercial real estate investment, and the decision is influenced by a number of variables. These are some important factors to remember:
Investment objectives: Deciding when to sell will depend in large part on your investment objectives. For instance, if you bought a home with the intention of making money, you might want to keep it as long as it continues to bring in a consistent source of rental revenue. But, if your investment strategy was to generate capital gains, you might want to consider selling when the property's value has increased significantly.
Market circumstances: Your business property's value might be significantly impacted by market conditions. It can be a good time to sell if the local real estate market is robust and demand is high. On the other hand, it can be a wiser idea to keep onto the property if the market is struggling or in a downturn until things get better.
Plans for future development: It can be wise to keep the property until these plans are carried out if there are future development plans for the neighbourhood, such as new commercial projects or infrastructure. In the long run, this might boost the property's value and offer a higher return on investment.
Follow and Connect with us: Twitter, Facebook, Linkedin, Instagram