There are numerous difficulties for students in the fast-paced and competitive society of today. As a student, you have a lot on your plate. In addition to completing your assignments, projects, and tests on time, you, might want a second source to earn money. 
You can reduce your parent's financial burden, and online employment makes it easy for you to make money online without making an investment while you're a student.  One of the finest methods to make money online is through the No Broker Ambassador Club. To join you must be an enthusiastic local who can recognize "for sale " and "to let" signs and connect the property owners with NoBroker's customer service representatives. 
One of the finest ways for students to get money is through the NoBroker Ambassador Club, which only requires a mobile device with a reliable internet connection.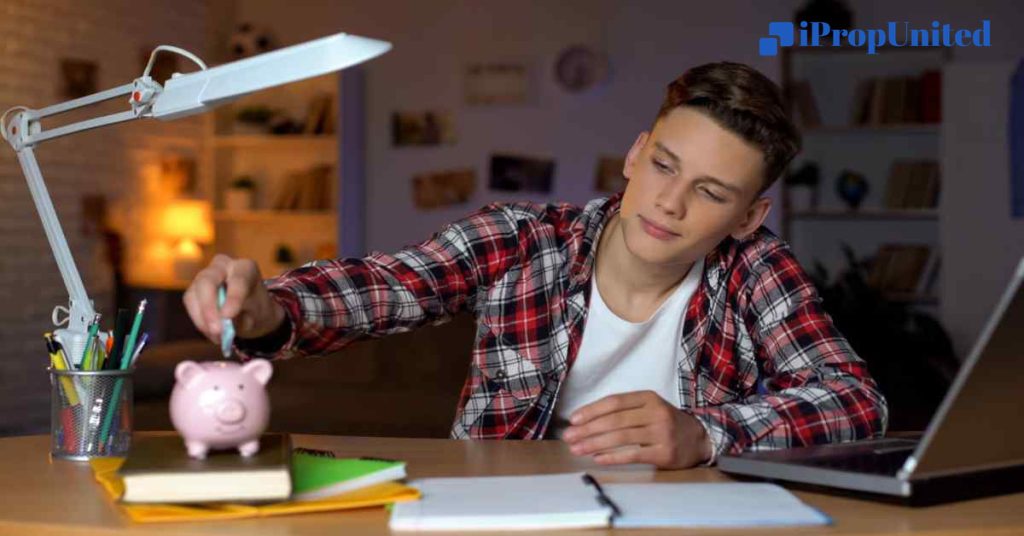 NoBroker Ambassador Club – Best online jobs for students in India 
The NoBroker Ambassador Club is a powerful network of ambassadors from Bangalore, Mumbai, Chennai, Pune, Delhi NCR, and Hyderabad. This is your chance to help you community while earning a good living by working simple jobs, you might earn up to Rs 25,000 each month. 
Are you unsure of the tasks or goals you have to complete? Relax, take a seat, and unwind while keeping an eye out for surrounding residences. Just the specifics of a homeowner looking to sell or rent their home must be disclosed. If you need more leads, you can use NoBroker's home services or speak with people in your network (friends, peers, and neighbours) to find people who want to sell or rent their property.
What Compensation Can You Expect if You Join the Nobroker Ambassador Club?
This possibility for students to make money online without making an investment does not have a set earning cap.
If the property lead you provided is listed on NoBroker or when the home service provided by NoBroker is complete, you will be paid. 
Processing payments every week. 
For services performed at home, you will be paid 5% (for example, if a carpentry project costs one lakh, you will be paid 5% of one lakh, or Rs. 5000). 
If you additionally share 15 listings, you can make Rs. 7500. The total income is therefore Rs. (5000 + 7500) = Rs. 12,500. Furthermore, there are incentives.
You will receive Rs. 100 per posting for a standalone building, Rs. 500 per posting for a property in a gated community, and 5% of the total order amount for home services.
The Easiest Way to Make Money Online: 4 Reasons to Join the NoBroker Ambassador Club
There are no rigid deadlines attached to taking part in this program. You can schedule your tasks and working hours effectively if you schedule your daily activities in advance. You are allowed to work whenever and wherever you want.
The following are some of the most significant benefits of making money with NoBroker Ambassador Club:
The cost of working in this program is less expensive than working in an office. You can perform it at home, is the answer. When you work from home, you are not required to pay for travel or meals.
If you want to work with this software, which is only occasionally available in a typical working environment, you may have many options. You can even work for multiple clients from various fields without encountering any difficulties.
Another advantage of earning money without investment is the program's payment flexibility. If it is more convenient for you, you may choose how you want to be paid.
The advantage of making money here is that it provides you with limitless earning opportunities. There is no limit to the amount of money you can earn through online earning sources for students. You can make more money in a month than most people make in a year at work if you put in a lot of effort.
To expand your network and improve communication, talk to other professionals about the available listings.
Benefits of NoBroker Services for Everyone 
Getting Paid by the Ambassador Club
You can distribute booklets, flyers, and other written materials created by NoBroker to your peers as promotional marketing materials. 
People in Bangalore, Mumbai, Pune, Chennai, Gurgaon, Hyderabad, Delhi, Noida, Greater Noida, Ghaziabad, and Faridabad have made between Rs. 15,000 and Rs. 25,000 per month as property listing partners with NoBroker. 
NoBroker will run exclusive discount deals on home services to further enhance the allure of the concept.
NoBroker makes it possible for customers to rent out or sell their properties without paying a brokerage fee. Your network will therefore experience significant financial savings.
Pay Rent and Fees with Credit Card via NoBroker
Customers must make recurring payments for rent and utilities on time to avoid late fees. 
The most secure method of using a credit card to pay rent and utility bills is provided by NoBroker.
You won't ever be late and you won't ever incur late fees. 
On the NoBroker website and mobile application, you can use your credit card to pay for a variety of expenses, including rent for homes, rent for schools and colleges, tuition fees, maintenance for societies, and rent for offices. 
Property Listing: NoBroker Refer and Earn Money 
Anyone can take a photo of any For Sale/To Let sign board outside of any residential or commercial property using NoBroker's refer and earn money property listing opportunity.
Click the image to send the NoBroker team the property owner's contact information. 
How Can Students Make Money Online Without Investment?
Students have access to a variety of online jobs, but many must be aware of them. We'll talk about some of the opportunities for students to earn money online today without having to put any money down. Here are a few methods for making money without sacrificing your education.
NoBroker Ambassador Club Member 
A club membership in a company like NoBroker Ambassador or an internship are two of the simplest ways for students to make money online. While learning more about how any real estate business functions, you acquire new knowledge and experience. Numerous students have benefited from NoBroker Ambassador Club by making a good monthly income of between Rs. 10,000 and Rs. 20,000.
Freelancing
This is one of the simplest ways for students to earn money online. Any industry you choose, such as marketing, lead generation, and video editing, is open to you as a freelancer. Their work requires 3–4 hours per day in order to make a living. Additionally, you can decide how much work you want to accomplish on the weekends.
Virtual Assistants
Strong organizational and communication skills are the only requirements; administrative abilities are optional. By assisting managers with their daily schedule planning and completing important tasks, you can make their jobs easier. 
Blogging
It's legal to make money online just by posting articles about your opinions or experiences online. The blogging platform may pay you to blog even if you start out without any money.
Social Media Influencer 
If you have a sizable following on any social media platform, you can use the reach to your advantage to make money. Brands are constantly searching for newer mediums to reach a larger audience. By establishing yourself as a social media influencer on platforms like YouTube, Instagram, and TikTok, you can promote products for companies. 
Benefits of Student Online Employment
Here, you might find student jobs that you can perform from home and earn extra cash.
Online jobs for students at home are similar to paid training because, as a new employee, you'll undoubtedly learn a lot on the job.
You might decide on part-time work based on your schedule.
Set your own hours and work whenever you want.
You can browse through tens of thousands of jobs and apply for the ones that appeal to you the most.
Because there are so many different kinds of online jobs available, it's essential to choose one that complements your personality and interests. With the NoBroker Ambassador Club, you have a excellent opportunity to earn money, and you can do it with ease by putting in only 4 to 5 hours per day.It's easy to make between 15,000 and 20,000 rupees a month. You only need a functioning internet connection and functional communication skills to get started.Both students and young professionals have a lot of opportunities to make money using NoBroker.
Follow and Connect with us: Twitter, Facebook, Linkedin, Instagram