Servicing numerous loan accounts is a difficult task for anyone. Managing finances and keeping track of the balance of outstanding loan amounts can become very challenging, in addition to the risk of missed EMI payments. Additionally, if something goes wrong, it affects your creditworthiness and your capacity to borrow money at a time when you most need it. 
If you find yourself in this situation, you should think about debt consolidation, where you can combine all of your existing loans to pay off all of your existing unsecured debt with one new loan. It is a well-liked method of managing debt and has lots of advantages for the borrower.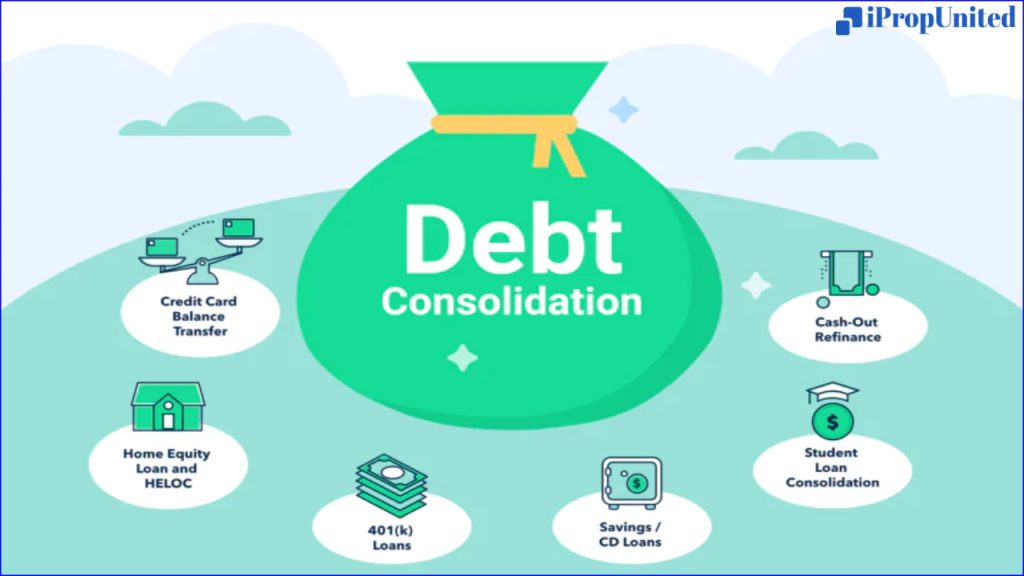 Why opt for an unsecured debt consolidation loan:
Reduces the cost of interest:
Even if your loans are mostly low-interest ones, consolidating unsecured debt can help you save money overall on interest payments. By choosing a new loan with a shorter term, you can save money on interest and pay off your existing loan sooner. 
For instance, you will save on interest costs if you combine all of your credit card debt and unsecured loans into a single personal loan. This will enable you to repay the loan more quickly. 
Maintaining Your Credit Score: 
Maintaining multiple loans lowers your credit utilization ratio, which has an effect on your credit score. Additionally, missed and late payments have a signizicant negative effect on your credit score. 
You can simplify the loan repayment process by consolidating all of your debt into a single loan account. You can improve your credit score over time by making consistent and timely repayments and ultimately paying off the loan. It will considerably simplify the process of getting your next loan approved. 
Reduce your monthly payments: 
Your overall monthly repayments are now more evenly spaced out over a new and longer time period, in addition to savings on interest costs due to the reduced interest rate burden. Your monthly repayments are decreased as a result, and from the perspective of your monthly budget, you have more flexibility to manage your money more effectively.
In addition, it streamlines your finances and saves you money by preventing penalties, removing repayment hassles, and making repayment simpler.
Consolidating Debt with a Personal Loan
A personal loan is the best choice for you and works well with your debt consolidation plan. Being an unsecured loan type, you have more planning freedom when it comes to paying off all of your credit card and other loan obligations as well as consolidating your debt.
There are two different ways that debt consolidation with personal loans works. Either you pay your creditors directly, or the new lender will do so in return for pre-scheduled payments in the form of monthly EMIs, for all of the debt you currently owe.
Reasons to obtain a personal loan for debt consolidation:
Loan terms and repayment options are flexible.
You can choose the personal loan EMI in accordance with your ability to repay the loan over the course of up to 60 months.
Competitive Interest Rates 
Borrowers with good credit have a better chance of obtaining a debt consolidation plan from lenders at a lower interest rate because personal loan interest rates are competitive. 
Quick loan approval and disbursement
Personal loans are instantly approved and disbursed by lenders in comparison to other loan types, provided the requirements for personal loans are met. It aids in the swift and easy execution of the debt consolidation plan. 
Collateral Free and Unsecured
The fact that personal loans are unsecured and borrowers are not required to put up any collateral for the loan is one of their biggest advantages. The amount of the loan is determined by the borrower's income status, ability to repay, and credit rating.
Easy Documentation Process
Both salaried and self-employed professionals can apply for personal loans, and the paperwork is very simple. You only need to provide three sets of documents to apply for a personal loan: proof of identity, proof of residence, and documents affirming your financial status. 
Online Account
You can easily keep track of your loan information and repayment schedule using the online tools provided by personal loan lenders, reducing the possibility of skipped EMI payments and penalties. 
Final Words
It is very efficient to consolidate debt through a personal loan in order to reduce the number of high-interest debts you are servicing and simplify your payments. Nevertheless, you should consider the following things before deciding on a debt consolidation strategy involving a personal loan:
Your monthly debt payments shouldn't exceed 50% of your total income.
To negotiate a low-interest personal loan, you should have good credit score.
The personal loan should be repaid in five years. 
To make debt payments, you should have a consistent source of income.
Most importantly, once you have obtained a personal loan for debt consolidation, the following steps should be taken to ensure that you do not find yourself in a similar situation again:
Always make your EMI payments in full.
Pay your EMI before or on the due date every time.
Never skip an EMI payment.
Don't take out any new loans until the current ones are fully paid off.
Manage your monthly spending while placing the EMI payment at the top of the list.
Finally, you should be aware that debt consolidation only makes the journey toward loan repayment easier, it does not actually end it.
Follow and Connect with us: Twitter, Facebook, Linkedin, Instagram