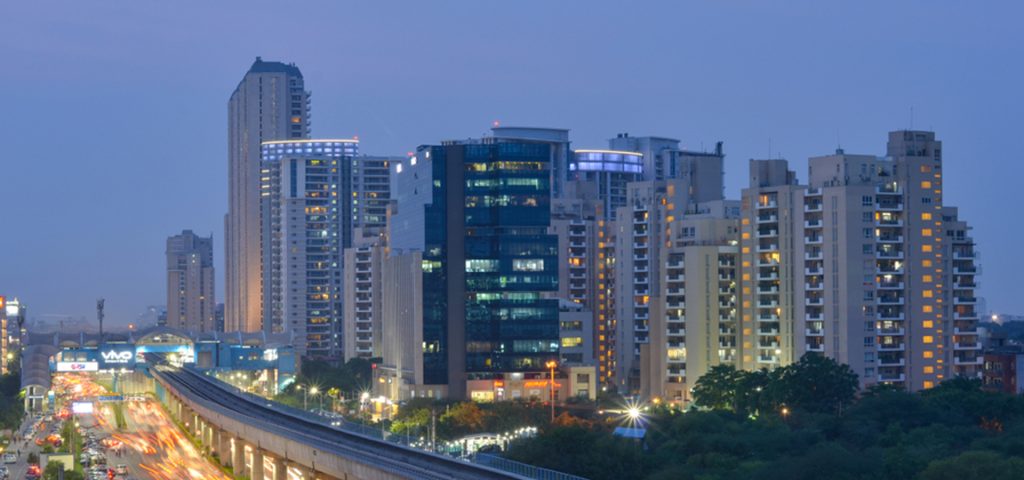 India is a country with diverse and ancient beauty, food, culture, world heritage cities and so much more. The life here may be colorful and joyful but stressful and difficult at the same time but never boring. It is rightly called the country of millennials and millennials today believe in living life to its fullest without compromising and they believe in enjoying each phase of their life. Whether it is education, business or retirement each phase is believe to bring its own experiences and where you live or work or have your business also leaves you with its own teachings and learnings.
India is a big country geographically and offers so many diverse options when it comes to buying a home for the family or an opportunity to spread your business. So, if one wants to draw a conclusion as to which cities in India are most suitable to live and work it requires a deep amount of research as many factors are to be negotiated before pronouncing the best opportunity one is seeking for establishing one's life in a new city in India.
New Delhi NCR
Delhi is the capital and the heartland of India including NCR (National Capital Region). From the corridors of power in Parliament House to the very crowded markets, Delhi is the city where the action happens. Gurugram, the neighboring city of Delhi has brought a renewed sense of purpose and opportunity to the city, once again putting something "New" in New Delhi. There is no dearth of opportunities in the city and is almost most sought after home for people living in smaller towns which have limited growth potential and opportunities. The largest real estate companies are busy constructing condos with latest amenities and features for an ever increasing need for more houses since there is a constant influx of people from neighboring states. It has something in store for everyone's need.
Mumbai
Mumbai is a city with many nicknames like Land of Bollywood, The Dream City, Financial Capital of India and many more. This city is known as both the entertainment and commerce hub of India, which boasts the greatest concentration of wealthy individuals in India. With the most significant GDP, the city provides essential services for residents such as transportation, clean water, educational institutes, infrastructure, healthcare facilities and commercial prospects. From beautiful parks, a tranquil marine drive, street shopping to convenient transportation and the finest nightlife in India. We can say that Mumbai is the best example of an ideal destination to live and work in India.
Pune
Pune city is a right mix of cosmopolitanism and peaceful life. As the birthplace of the Maratha Empire Pune is brim with a historical legacy. Pune also has 500 companies, which include multiple IT Companies and successful start-ups; they rub their shoulders while making their mark on the global economy.
Hyderabad
Hyderabad, also known as a whole school of biryani, has stood apart from the days of the Nizams. In today's time, the timeless city is a study in contrasts where lively markets stand toe to toe with malls and the cutting-edge technology in HiTech city wander along the shaded bustling lanes of the city. After Bangalore, Hyderabad is emerged as the hub for IT/software companies. Filled with multiple opportunity, Hyderabad is one of the best cities to live in India.
Bengaluru
Bengaluru is one of the cities with the Best IT Companies that transformed the corporate landscape in India. It has gone from being the Garden City of India to becoming the silicon hub of the country. The city that brings the world together also has some of the most food joints and eclectic music in the country.
Kolkata
Kolkata is one of the cheapest and most affordable cities in India. If you planning to relocate then one must consider and give priority to Kolkata because it allows you to live a simple lifestyle. The city boasts stunning buildings, sumptuous food, beautiful people and distinct culture. In Kolkata, everything is at a reasonable price, from transportation to lodging to clothing to food. In addition, the city is well known for its tradition and culture, which extends to cinemas.
Surat
Surat is a peaceful city located in the state of Gujarat and it is famous for its diamond and textile industries. Surat is a city with the lowest crime rates in India which makes it one of the best cities to live in India. The growth of city is expanding rapidly and is also considered as one of the cleanest cities. Surat is also famous for its delectable religious sites, cuisine and beaches. This city also has the largest Saree textile industry in India. People love their handicrafts, which reflect their personality and taste.
Ahmedabad
Situated on the banks of the Sabarmati River in Gujarat, Ahmedabad is one of the best cities to live in India. Ahmedabad was founded by King Ahmedshah Badshah, and the impact of that era may be seen in many monuments of diverse styles in and around the city. SG Highway, Satellite and Prahlad Nagar feature lavish apartments and residential facilities, making them suitable for families and young students. The cost of living starts at 3000 INR depending on where the person wish to spread his roots.