ConTech (Construction Technology) is a revolutionary technology that is being used for all construction work within the construction industry. Like many others, the industry is changing, and in order to sustain and grow, every construction company needs to update its work and methods when it comes to technology. The good part is that one can learn easily to use these technologies, for the most part.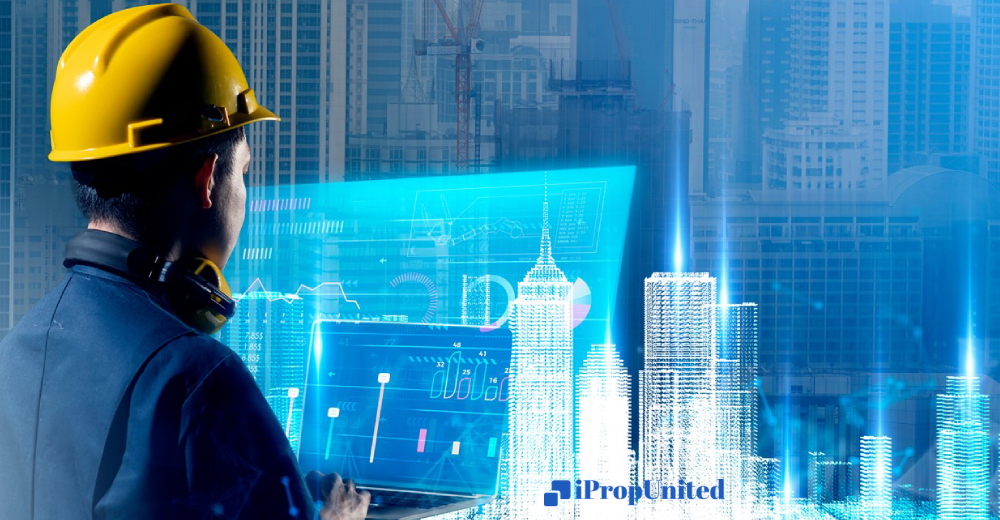 Here are different ConTech items that every construction company and worker must adopt :
Virtual Reality
VR is a major ConTech item within the construction industry. Virtual reality components made construction designing, planning, and implementation easier. Construction companies can create 4D models of buildings so that their clients can have a surrounding experience before even raising a single wall. The best part is that the construction workers can use these virtual reality models to see any problems or concerns before the beginning of construction work. This can keep the project moving forward on schedule and can keep delays from happening.
Augmented Reality
While virtual reality is an excellent feature, many construction companies find that augmented reality is much better. This type of technology allows construction workers and others who are involved in the project to walk through the 3D version of the augmented reality building. This is popular because they can see and feel the distance between walls, as well as the distance between other objects such as the wires and plumbing fixtures that are running through the walls, for determining the walkway between cabinets and counters, and even the distance between toilets and sinks. This type of construction technology is continuously improving every day, as amazing as augmented reality is at the moment. These all indicate that within the next couple of years, the technology will unlock many options for doing even more with it.
Wearable Technology
Despite the efforts of the workers, accidents occur pretty often at construction sites. However, wearable technology ensures that workers have the assistance they require immediately if something unfortunate occurs to them at work. when a person falls, slips, or trips this ConTech feature can alert others, so help can be sent right away. Wearable technology assists everyone with potential hazards and how to avoid them. As this type of technology continually improves, construction companies may be required to use it if they want to work smoothly and to be given contracts.
Software and mobile apps 
The rapid development of different construction software platforms is a key element of ConTech. In terms of digitization, construction is still one of the slowest industries, and construction software is slowly changing that.
In recent years, there has been a wave of either acquisitions or investments in construction technology startups. 
Drones
Drones have been used on construction sites for a while now because they are so helpful in reaching places that employees have a difficult time seeing.  This technology significantly lowers the accident chances that occur from people climbing up to roofs, because the drone can fly up for aerial views that can be sent via photograph or video.  No one will ever need to wonder what something looks like, simply because they don't want to take a risk climbing up to see it.  Instead, they can send the drone up in real time and can see everything that they need to in order to make an informed decision.
Prefabrication
Prefabrication has become more common in recent years because having certain things ready to use avoids delays from unpleasant weather or other circumstances. However, technology made it possible for everyone involved in construction work to see the entire process of the prefabrication. Everyone can see the prefabrication progress and when the final product will be ready for delivery. This streamlines the entire process, everyone has more time to complete other important tasks.
Predictive Analytics
The potential dangers associated with any work have long been an open question as to what risks are possible for every job. However, with the developing technology programs can now identify which risks are more significant for particular work. The program analyzes the data entered by subcontractors and suppliers as well as the design plans and the site information for any possible hazards that could be present throughout the course of the job. Construction companies will like to adopt this type of technology, especially as it develops and advances, and they will no longer need to question whether they have made right decision.
Communication Amongst Job Sites
ConTech is notably essential when it comes to communication amongst job sites, as delays can lead to loss of profits. There is now technology, mobile apps, and software that make it possible for every job site to connect and view the latest drawings, documents, and even RFIs. With this kind of ConTech, nobody at the site is ever excused from being unaware of what is happening.
ConTech is continuously improving, which is great for the industry because it will simplify the entire process of construction from beginning to end.
Follow and Connect with us: Twitter, Facebook, Linkedin, Instagram