With new housing incentives and innovative visa rules, designed to grab investors' attention, the Dubai property market is blooming with new emerging real estate trends with an escalating population of more than 3.3 million.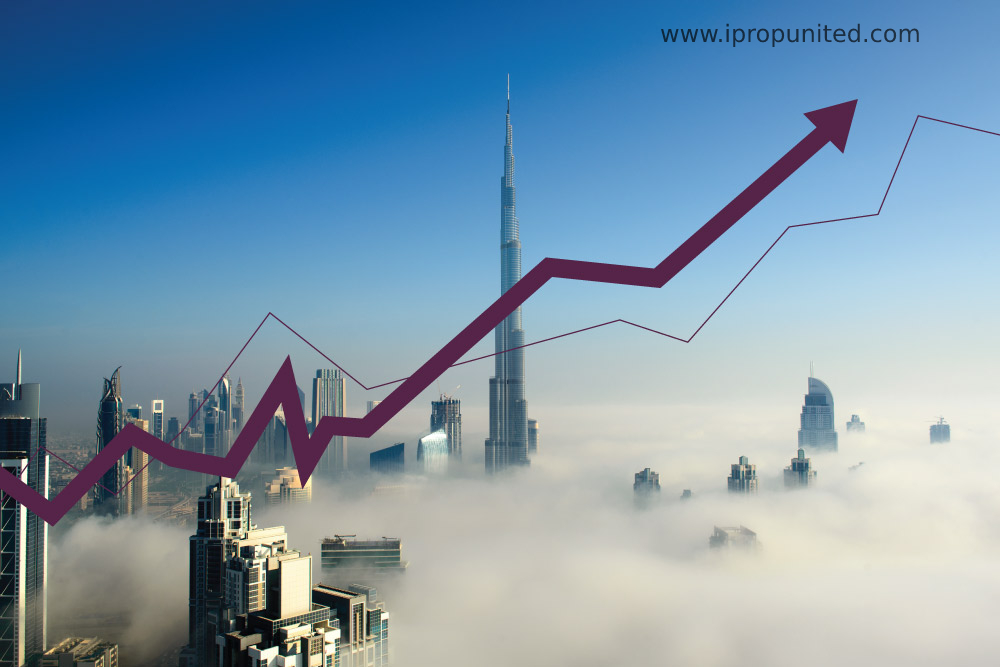 Let's take a look at some of the emerging key trends in the Dubai property market
New sale Vs Resale Market
The real estate sector is divided into 2 categories, primary and secondary market.
The first sale of any particular unit is the primary or new sale by the property developer to the investor or buyer when purchase costs are very competitive, and strong capital growth can be achieved. On the other hand, the resale market surrounds properties that have been brought into the market either to be rented or occupied by future owners. This secondary market constitutes in general the bulk volume of property sales.
The real estate market in Dubai is not an exception. According to an analysis done by Arabian Business, there were 6,007 new selling transactions during the second quarter of 2021, generating AED 9.16 billion, compared to 9,590 resale transactions, totaling AED 27, 66 billion.      
Increase in Foreign Buyers' Trust in Short Period
Gaining the trust of new foreign buyers to encourage investment is one of the main objectives of the UAE, which is successfully achieved so far with brilliant results within the Dubai real estate market.
UAE has a keen objective of gaining the trust of foreign buyers to uplift investment and achieved this with awesome results.
The first step towards this aim was to encourage expatriates and investors regarding the pandemic as Dubai was among the first countries to speed up vaccination among its residents.
Currently, the UAE tops global rankings of vaccination rates with 91% of residents have received their first vaccine dose and 8o% their second dose.
On another level, Expo Dubai started on October 1, 2021, has surely put Dubai back on the list of the world's favorite destinations, with more than 2.3 million visitors in the first month.
Also, the government has introduced a line of innovative initiatives to encourage expatriates to invest in the Dubai real estate market and to live here as well. Such initiative measures include granting a five-year retirement visa for people over 50 years old, a one-year remote working visa, and a 10-year golden residency visa for select professions. Dubai has also allowed anyone fully vaccinated with COVID-approved vaccines to apply for a visa. Tourism accounts for about 11.5 percent of Dubai's GDP, according to the World Travel and Tourism Council.
All these incentives have paid off as the Dubai Land Department (DLD) has recorded 579,43M real estate transactions by the last week of November, with total sales of 75.43%, and this number is expected to rise.
17,979 new investors were registered in July, representing 69% of the number of real estate investors registered since the beginning of 2021, according to the DLD.
But the legal protection of foreign investments is the most interesting asset for investors in the Dubai property sector guaranteeing the rights of all parties. Another asset is digitalized operations since any investor or resident can manage their real estate property remotely, thanks to modern technologies. Also, property tax is paid once and for all while buying a residential property.
high return on investment is one of the biggest perks for many expatriates who prefer to invest in the Dubai real estate sector in the Gulf region and the Middle East
Demand for Luxury Properties is on the Rise:
According to the property market forecast, buyers are precisely fascinated by larger living spaces in less populous locations in Dubai. This is one of the factors that is raising the demand for ready-to-move-in properties to increase relative to off-plan properties.
The fact that off-plan house prices are increasing has also contributed to buyers' attention shifting to the ready property market. In contrast to ready properties, they are increasing rapidly. Therefore, many people have begun hunting for ready-to-move-in properties with little funds. Despite this, the industry favors off-plan properties because of the benefits they present.
It is estimated that 4,000 high-net-worth people will move to the UAE in 2022, and regulations that are attracting expatriates play an important role in this. Additionally, the updated law governing firm ownership is attracting a lot of entrepreneurs.
Increased high-rise building construction
In recent years the construction of high-rise buildings has increased in Dubai. The growing population and demand for more housing along with changes in law drove the increase in high-rise construction.
The Uae government loosened the restrictions on building heights in 2014, allowing developers to build bigger structures. This led to a boom in high-rise construction, with several new structures popping up throughout the city.
The move toward high-rise construction is set to sustain in the future as Dubai's population continues to increase and the demand for housing remains high. Developers are pushing to cater to the demand for housing by constructing more tall structures. So, taller buildings will become progressively more common in the city as developers may expand land use.
Freehold areas continue to develop
Developing freehold areas in Dubai has contributed to the city's economy and growth as a worldwide destination. With new projects and initiatives, the trend is set to continue in the future, promoting the emirate's property market.
Dubai Land Department's e-Dirham system is one of the most significant recent developments launched recently, allowing for the electronic registration of property transactions. This will ease buyers and sellers to complete transactions and is expected to encourage more activity in the market.
Expectations in 2023
According to Standard & Poor (S&P) Global, It is expected that UAE's economy will grow at a rate of 2.5% this year and 2% in 2023. The population of the UAE is predicted to increase by an average of 2% YoY. Dubai real estate market was floating with prices increasing by more than 60 percent In the past year. In Abu Dhabi, average prices rose by 6%.
Despite the uncertain rising of interest rates in UAE, analysts still expect that Real estate in Dubai 2023 will continue to expand strongly. In addition, the unavailability of inexpensive housing will continue to push up rents, leading to an increased overall cost of living.
A recent study uncover that the global property market frenzy has slowed down and housing prices are expected to decrease. The rise in interest rates is predicted to temper the colossal price increases in the last few years. However, a relaxation in housing prices will do little to make housing accessible for the average middle-class people. Rising costs of consumer goods, loans, and fuel will force the middle class to sell their property in the end.
Follow and Connect with us: Twitter, Facebook, Linkedin, Instagram