Fitness centers are places where we work out and take care of our well-being. And for the best outcomes, it's critical that the Vastu for the gym is accurate so that both you and your clients can experience a positive change in your lives.
The application of vaastu shastra in commercial gyms can be crucial to both the business's success and the wellbeing of everyone who uses them. Here are a few Vastu tips to help you. Keep reading to know more.
Vastu for a commercial gym
Vastu-compliant directions for a gym
It's critical to know which direction the entrance will be facing when considering Vastu Shastra for a commercial gym. Since fitness centers have large machines and the west and south-west directions are best for heavy equipment, these are the directions that Vastu recommends for the gym.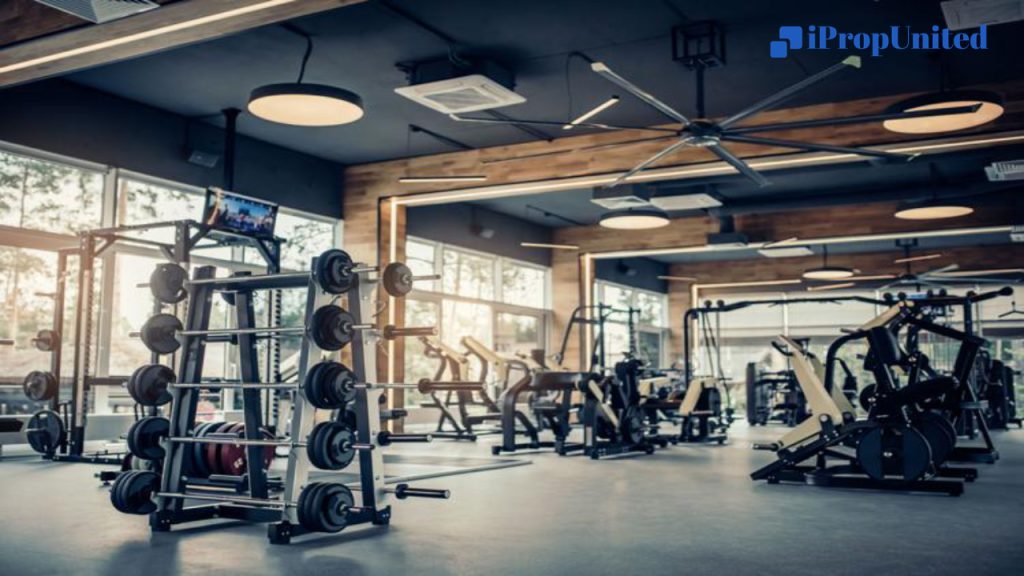 Placement of Equipment
According to Vastu Shastra, different types of equipment should have their own spaces in a commercial gym. It is suggested to place all heavy exercise equipment in the west, south west, north west, and south east corners of the room for the flow of energy and positive energy. Lighter equipment like skipping ropes, small dumbbells, and other items are located in the North quadrant. For the best outcomes for the business and the clients, arrange the gym equipment according to Vastu.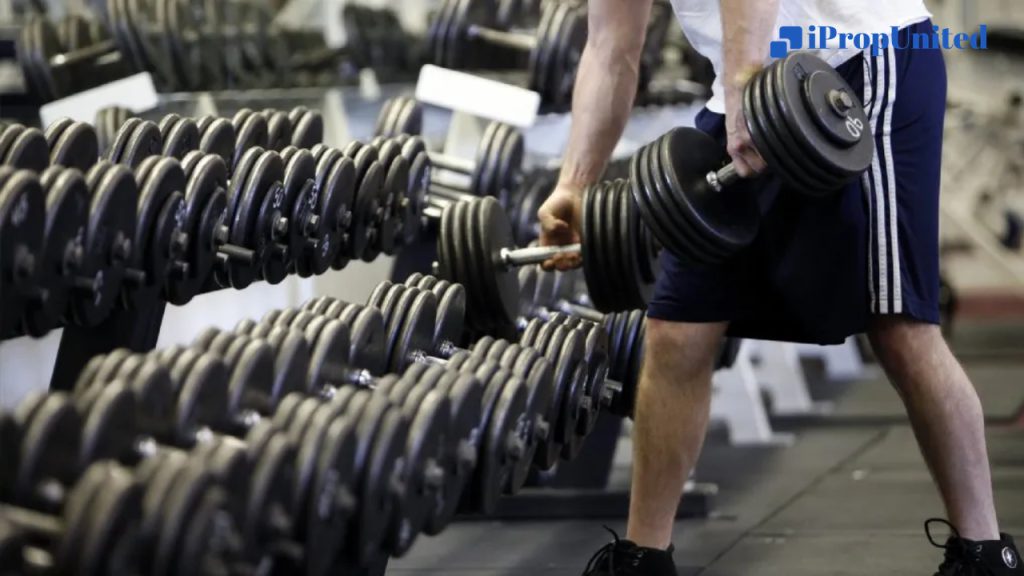 Vastu for Mirrors in the Gym
An essential tool in Vastu shastra can be a mirror. Mirrors are known for reflecting and amplifying the energy of whatever is in front of them. Additionally, they aid in maintaining focus and serve as motivation. The entire walls of your gym should be covered in mirrors, but you must remember that they must be on the walls on the east or north side.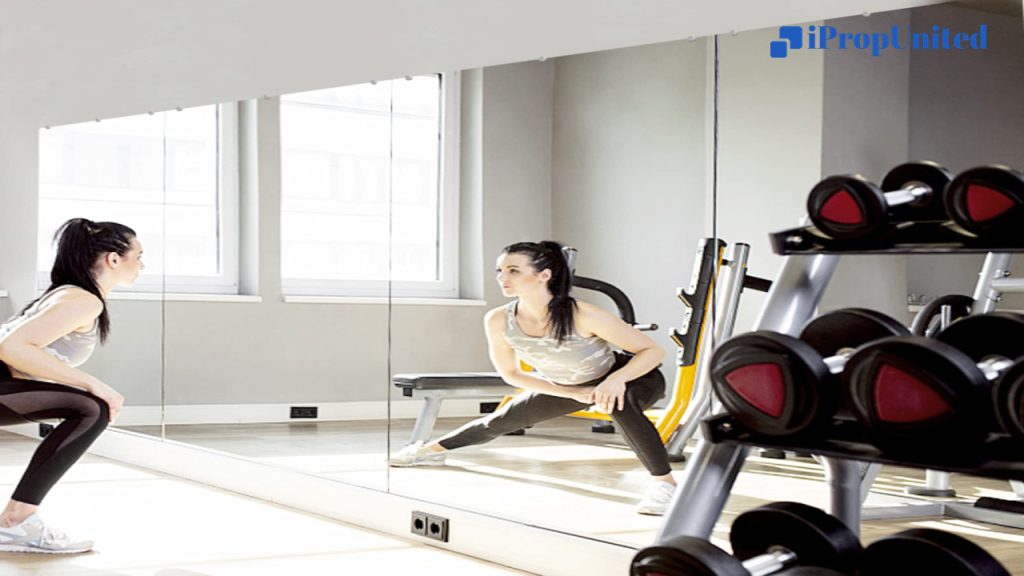 Vastu-compliant images of butterflies for a gym 
Butterflies are strong animals that stand for transformation and strength. It will welcome that energy into your space if you include it in your decor. Vastu for gyms advises hanging some sort of butterfly artwork on the walls of your fitness center or gym. The butterfly's transformation from a cocoon to an absolute beauty is straightforward but effective.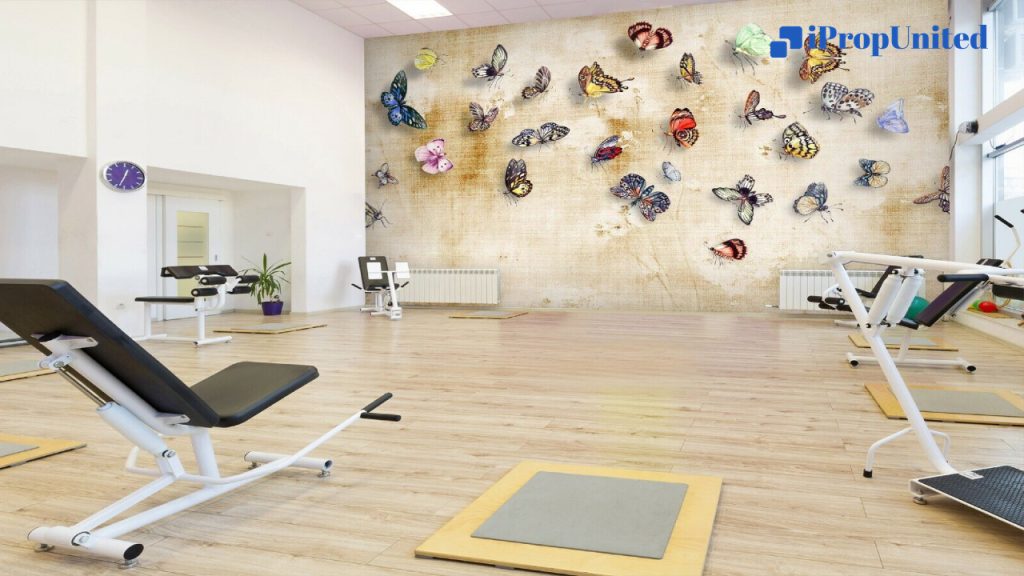 Lights in Gym
By paying attention to where the lights are placed, you can encourage the flow of positive energy in your gym. According to Vastu shastra, for a commercial gym, it is best to install bright lights on the gym's North or East walls. The gym should have bright lights to foster a sense of perseverance and development.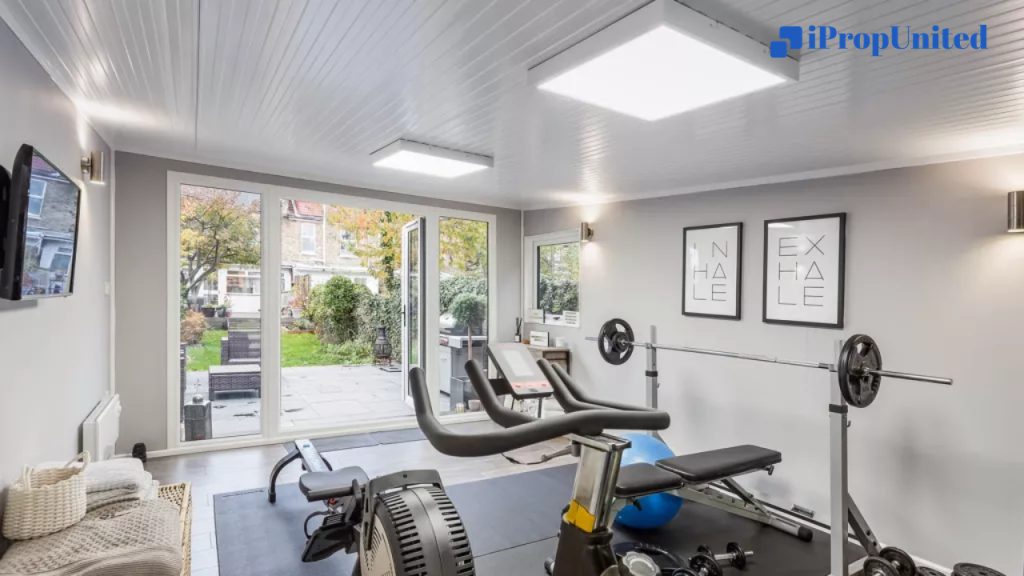 Vastu-compliant Washrooms for a gym
If your gym or fitness center has restrooms, it is best to construct an indoor facility in the north-east corner of the property. If you have a built-in space, keep in mind that toilets facing south or west are a big no-no. The incorrect placement of the restroom could have a negative effect and contribute to negativity.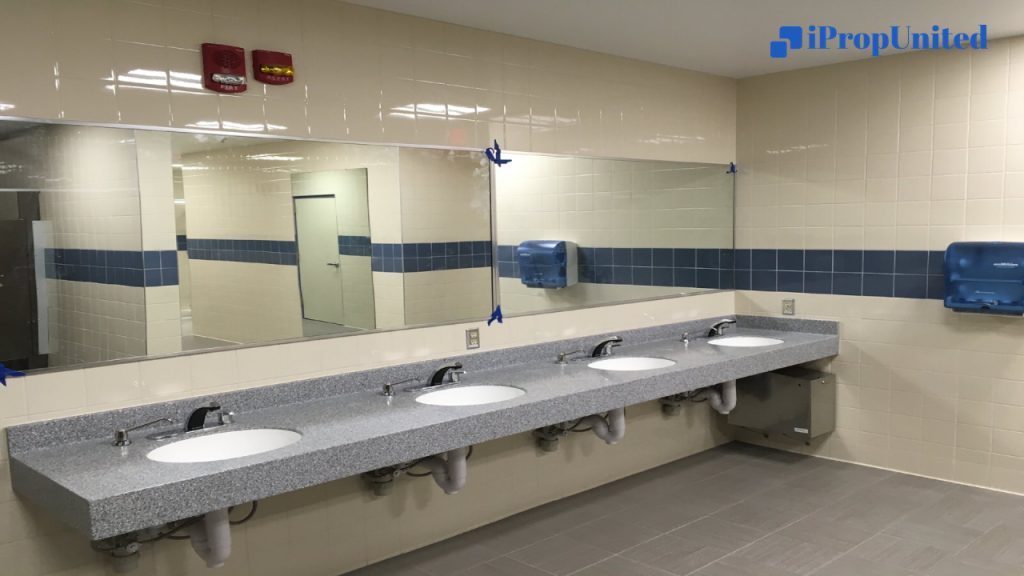 Clean Gym Area
If your space is too cluttered, it may interfere with your Vastu for the gym. According to Vastu shastra, messiness and clutter can stop the flow of positive energy in a space. If your commercial gym is free of unnecessary, outdated equipment and filled with inspirational posters and other materials will help you attract positivity in your gym.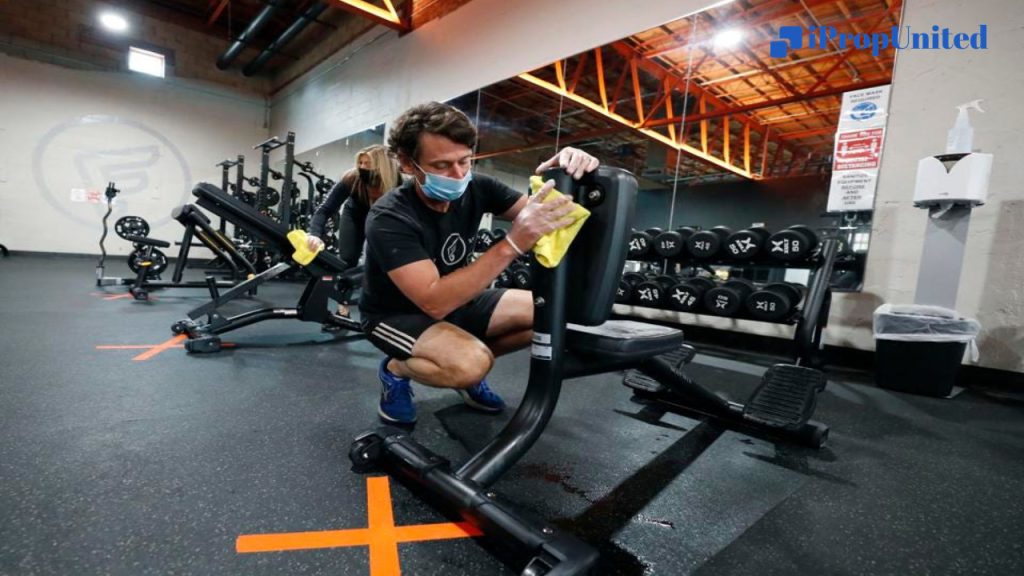 Vastu for Gym at Home
Keep in mind the following Vastu advice if you want to build a home gym:
– avoid placing heavy equipment right below the direct beam of light 
– Equipment shouldn't be stored underneath roof beams as it might obstruct the flow of energy
– Use interesting colors, artwork, and even photos of models to make the space look inviting.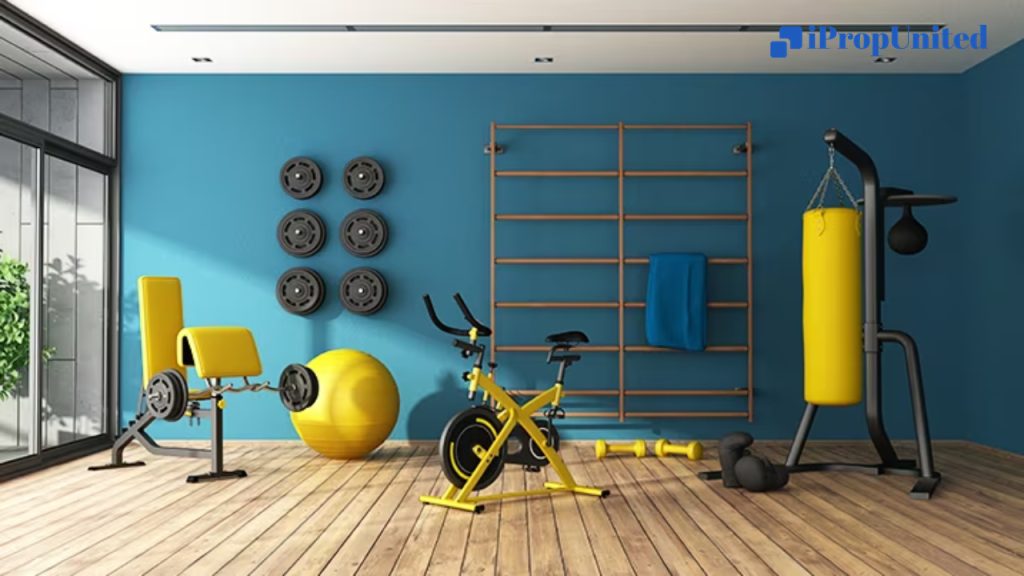 It is recommended to always seek the advice of a Vastu expert when designing a commercial gym. These are only general recommendations and are not meant to help you choose a specific strategy or piece of machinery.
Follow and Connect with us: Twitter, Facebook, Linkedin, Instagram