Vastu Shastra is an ancient Indian science that deals with the principles of architecture and building design. It is believed that following the principles of Vastu can help create a harmonious and positive environment within a building. The chances of success are typically much lower when commercial buildings are planned without taking Vastu Shastra into account. To get the most out of your commercial shop, follow these suggestions and guidelines. 
Vastu Shastra Tips For Shop Owners
You must be completely knowledgeable about Vastu for shops if you are the owner of a commercial building. These suggestions will assist your business in thriving, getting rid of negativity, and surpassing rivals.
1. Vastu for Shop Direction
A proper direction is necessary for a shop in order to run your business successfully. Vastu Shastra suggests that the entrance of a shop should be in the east or northeast. This will help you attract more customers to your commercial shop.
Vastu-compliant shop directions
Stationery stores: Stationery stores should face west. West represents success and gains, which generates higher profits.
Furniture stores: Furniture stores should face south to increase brand recognition. You will be able to attract loyal customers due to your fame and name. 
Grocery stores: According to Vastu principles, grocery stores should be located in the northeastern direction. East or north can also be considered as alternatives. 
Clothing store: The southeastern direction is ideal for clothing stores. If you want to sell high-quality and luxurious brands, the shop entrance should be in the south or southeast.
2. Vastu for Cash Counter 
Every store has a cashier, and it should be positioned so that it faces north. According to Vastu, a cash box in a store should contain some money because an empty cash box portends misery. Make sure to worship Lakshmi-Ganesh idols daily if you keep them in a cash box or locker. The entrance to the room should be in the north if the locker is facing southwest.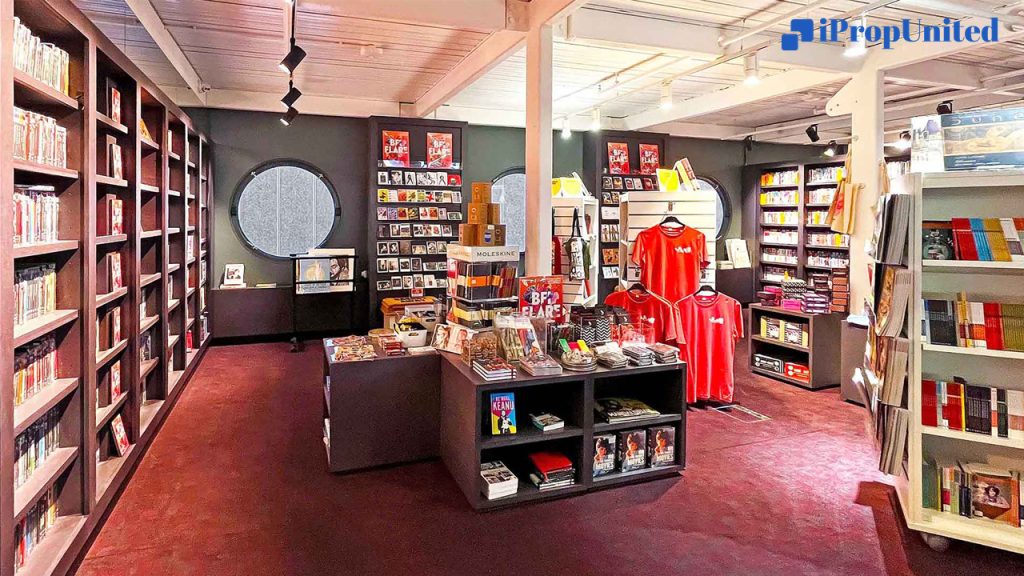 3. Vastu for Location of Deities 
Vastu put a lot of importance on the pooja room where your deities are located in your store. In order to provide you power and spiritual fulfilment, Vastu Shastra for shops recommends placing images or statues facing northeast. A brief prayer and the lighting of a little incense stick should be done to get things started for the day.
4. Vastu For Placement of Raw Materials 
Your business's raw materials need to be stored carefully and with a lot of care. According to Vastu Shastra, if you want your shop to be prosperous, you should put the heavy items and raw materials in the southwest corner of the space.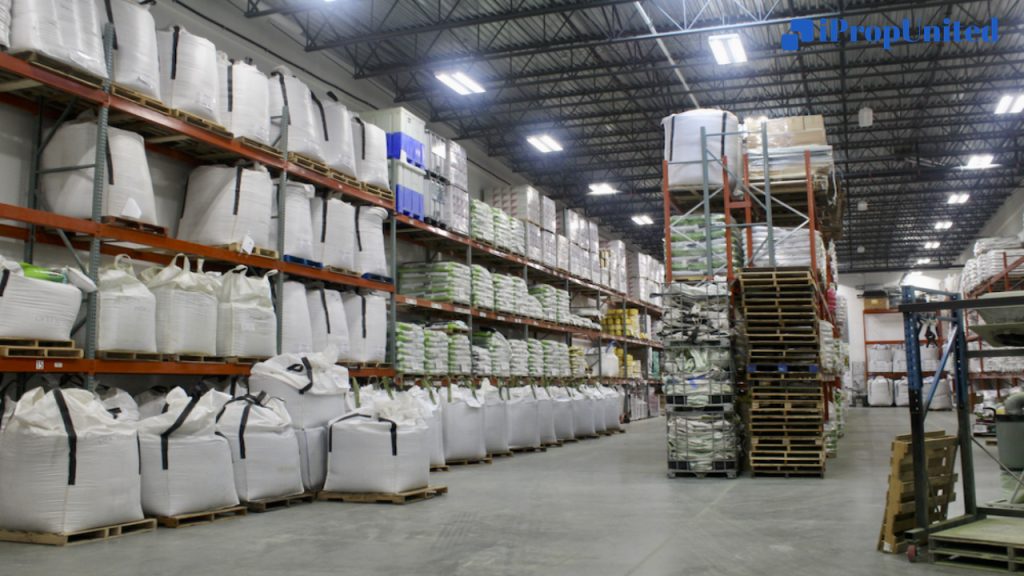 5. Vastu for Electronic Equipments in a Shop
Electronic items in your shop should have an appropriate location not to hamper your business. According to Vastu Shastra for shop, if you need to keep electronics, Bring prosperity by placing raw goods in the right place inside your shop's premises; they should be placed in the south-eastern corner to enhance sales. 
6. Vastu for Main Entrance of Shop 
Vastu suggests placing the entrance or main door in the north because it promotes more positivity. The owner should be seated facing either east or north. The entrance should be given a lot of consideration because it is the first thing that draws in customers. 
The entrance needs to be tidy, uncluttered, and spacious because it serves as a welcoming sight for customers. There shouldn't be any objects blocking the entrance, such as trees, statues, poles, or products. The entrance should not have a drain flowing in front of it because doing so causes loss of wealth. In order to facilitate easy positive energy flow, avoid stagnant water and door sills.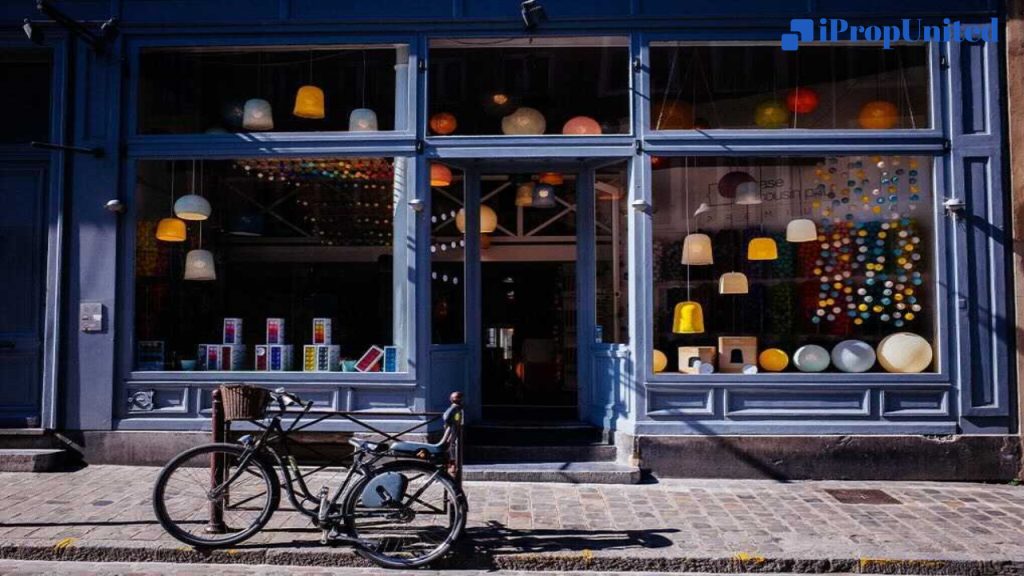 7. Vastu for Showroom Shape 
The shop's layout has a significant impact on decisions that must be made professionally. The commercial shop or showroom should have a square or rectangular shape, according to Vastu. The stores shouldn't have a triangular shape or any other unusual shape that could affect sales and profits.
Additionally, the shop's front should be wider than its back because this could lead to stress or even financial losses. 
Avoid having a slope in the store because it is considered unlucky for stores, as per Vastu Shastra.
8. Vastu for Placement of Lightweight Objects
The display for regular or daily use small items should face north or east, especially in grocery stores.The northwest corner of the store must be reserved for regular and daily sale items. This is said to increase sales.
Ayurvedic medications should be kept in pharmacies facing north and east. The best direction for allopathic medications and medical supplies is the south.
9. Vastu for Placing Mirrors
According to Vastu for shops, mirrors are crucial to the interior design of a commercial store. To enable customers to see how the products look on them, most stores have large mirrors. As it reflects the zone, a mirror effectively doubles the size of the space it is placed in. It is important to choose the location carefully. Placing a mirror there will further extend any already extended corners or areas, leading to an unbalanced flow of energy.
Due to their reflective qualities, mirrors also represent the water element. As a result, mirrors must be positioned in the north, northeast, or west around the water element. Never place mirrors in a fire zone, and steer clear of the south and southeast.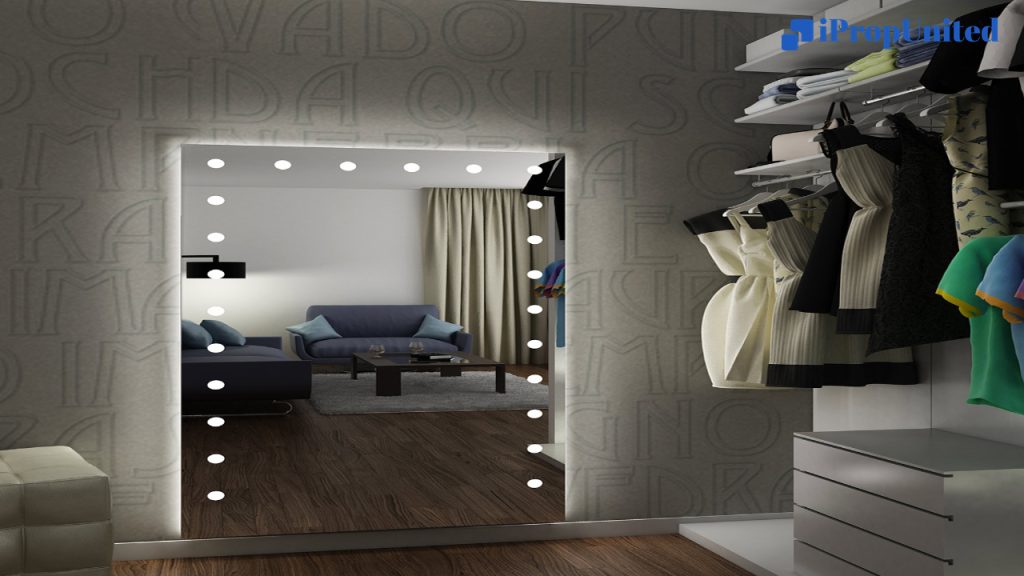 10. Put On Mild Music In Your shop
Mild music played in stores is a good way to keep negativity away, according to Vastu Shastra. It makes people happier and contributes to the creation of positive energy. Make sure the music isn't too loud or difficult to hear because that might turn off your audience. 
11. Keep the Shop Well-Lit 
Assuring proper lighting is one of the most crucial Vastu tips for shops. The right lighting is crucial because dark spaces and corners in commercial buildings foster negativity. 
12. Keep your Store Clean 
Maintaining cleanliness is another essential principle in Vastu Shastra for shops. A dirty store not only looks bad but also attracts negativity, which reduces sales and profits. As it is advised, keeping your store clean is vital.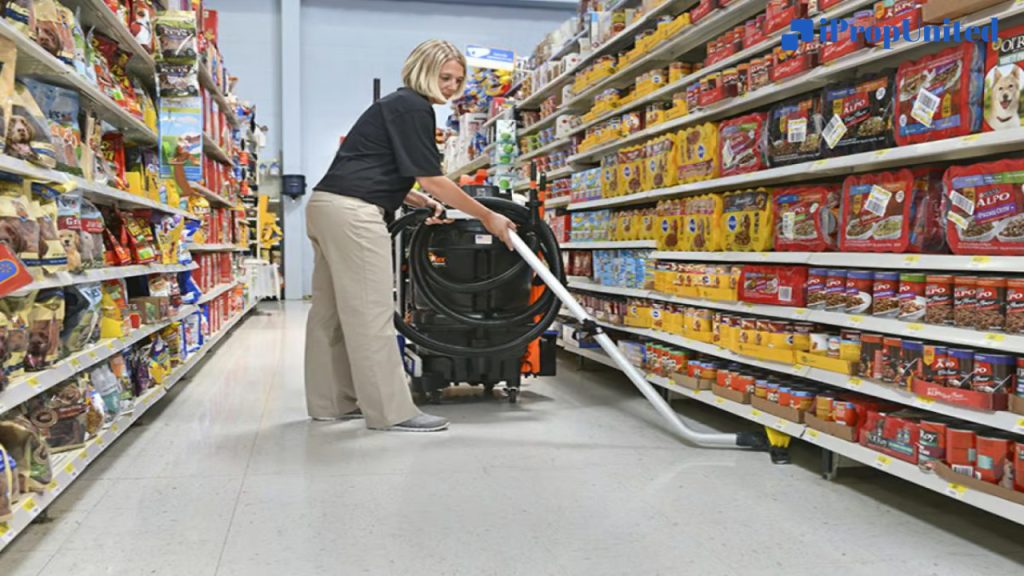 13. Vastu for Tree or Pole In Front 
As per Vastu Shastra, having a tree or a pole in front of your store is considered unlucky. You must avoid having a shop in front of a tree, as It can create disturbances in your business and sales. Using these Vastu tips will help you avoid any bad luck or misfortune in your commercial shop. 
14. Vastu for seating place for shop owner
The owner of the business should be seated inside and facing either east or north. Choosing the right location to sit attracts better business opportunities and encourages growth. The owner should never face the south or the west while working because these directions can be problematic for the company. The cashier should be seated facing southeast.
15. Vastu for  Placement of Water Fountain
Decorating you store with fresh and inventive methods is a distinctive way to draw customers. Water fountains should ideally be placed facing northeast, as per Vastu. This path should be free of clutter because it is bad for business. 
16. Vastu For the Right Colours
Light, calming colors are the best for a shop or showroom, according to Vastu Shastra. You must keep the lighter color on the ceiling than on the walls. Colors like Black, dark blue, and brown are regarded as unlucky colors. If you're in the shop's east, northeast, or southwest corner, you can also choose colors like white, off-white, or silver white. Financial stability can be preserved by using soothing Vastu colors in retail spaces.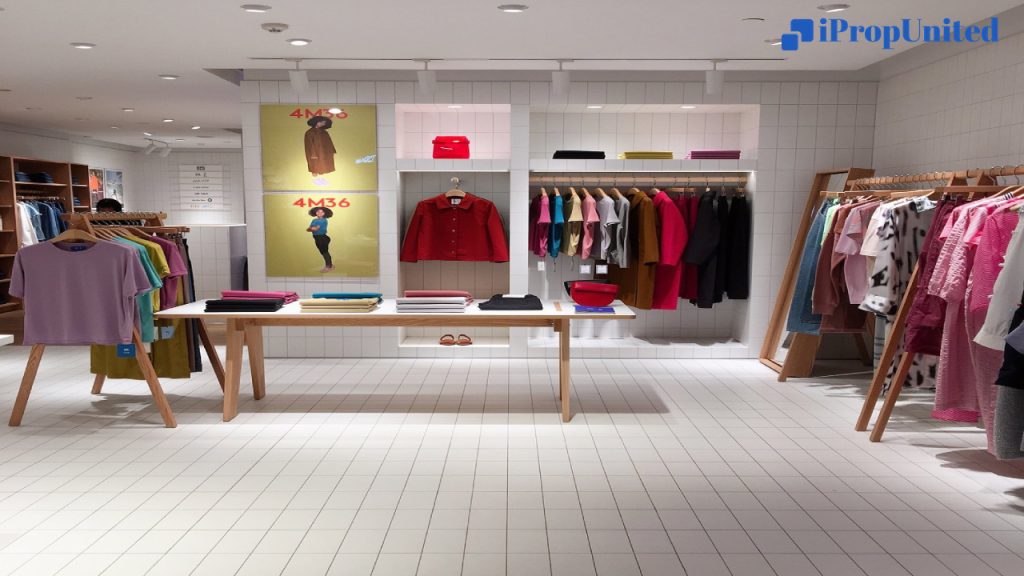 17. Vastu For Mandir or Temple in a Shop
The northeast direction, or the east or north corner of the shop, is the ideal Vastu direction for a mandir. You can even consider the west direction to maintain  positivity in your store. Additionally, having a swastika in the shop written with shubh-laabh is auspicious. Make sure the idols of Lord Ganesha and Goddess Lakshmi are not kept to the right facing northeast. In order to bring good energy into the shop, light a diya and burn incense sticks each morning.
18. Vastu For Purchasing a Shop Space
The first factor to take into account when buying a new commercial property is the neighborhood. A shopping center or commercial building should not be located close to a crematorium, cemetery, hospital, or temple. Another crucial thing to keep in mind is that there shouldn't be a big tree or any electrical transformers in front of the building, store, or shop.
19. Vastu for Keeping the Lawn Clean
If your store or complex has a lawn, Vastu Shastra advises you to make it appear lush and beautiful. Make sure to place large trees facing west or south and small trees facing east or north. 
20. Vastu for Selling Items
The north-west zone is advised for placing your shop's best-selling items. According to Vastu, it is the direction of the god Vayu and facilitates motion. 
General Vastu Tips for Shop 
Follow these general Vastu guidelines for shops to draw good fortune and prosperity to your business spaces. 
The owner should take care to keep the premises clean. Any unused or broken electrical items, such as bulbs, machines, and switches, should be repaired as soon as possible. 
Small plants, which are considered pleasing and add positive energy to the shop, can be used to decorate it.
Shops should not have thresholds, according to Vastu Shastra. A downward slope in front of the shop is also unlucky.
The store should be a standard shape and size; irregular stores cause a lot of harm and financial loss.
Photos of wars, crying women, and violent animals shouldn't be displayed in stores because they cause unrest and chaos.
A golden fish aquarium should be kept by the shopkeeper and placed in the north or east.
The shop shutter should be painted and oiled as soon as possible if it is rusted.
Always keep the shop floor neat, uncluttered, and appealing. The shop's energy is negatively impacted by a messy or cluttered floor. Dirty store floors can dissuade customers.   
Final Thoughts 
A good and healthy life depends on having money and success. However, the business occasionally faces challenges. To get rid of all issues and barriers in the company, use the Vastu for shop tips mentioned above. Most of these suggestions are very simple and call for little adjustment, but they have a significant impact. Vastu tips for stores assist in choosing the best directions, designs, and space arrangements.
Follow and Connect with us: Twitter, Facebook, Linkedin, Instagram